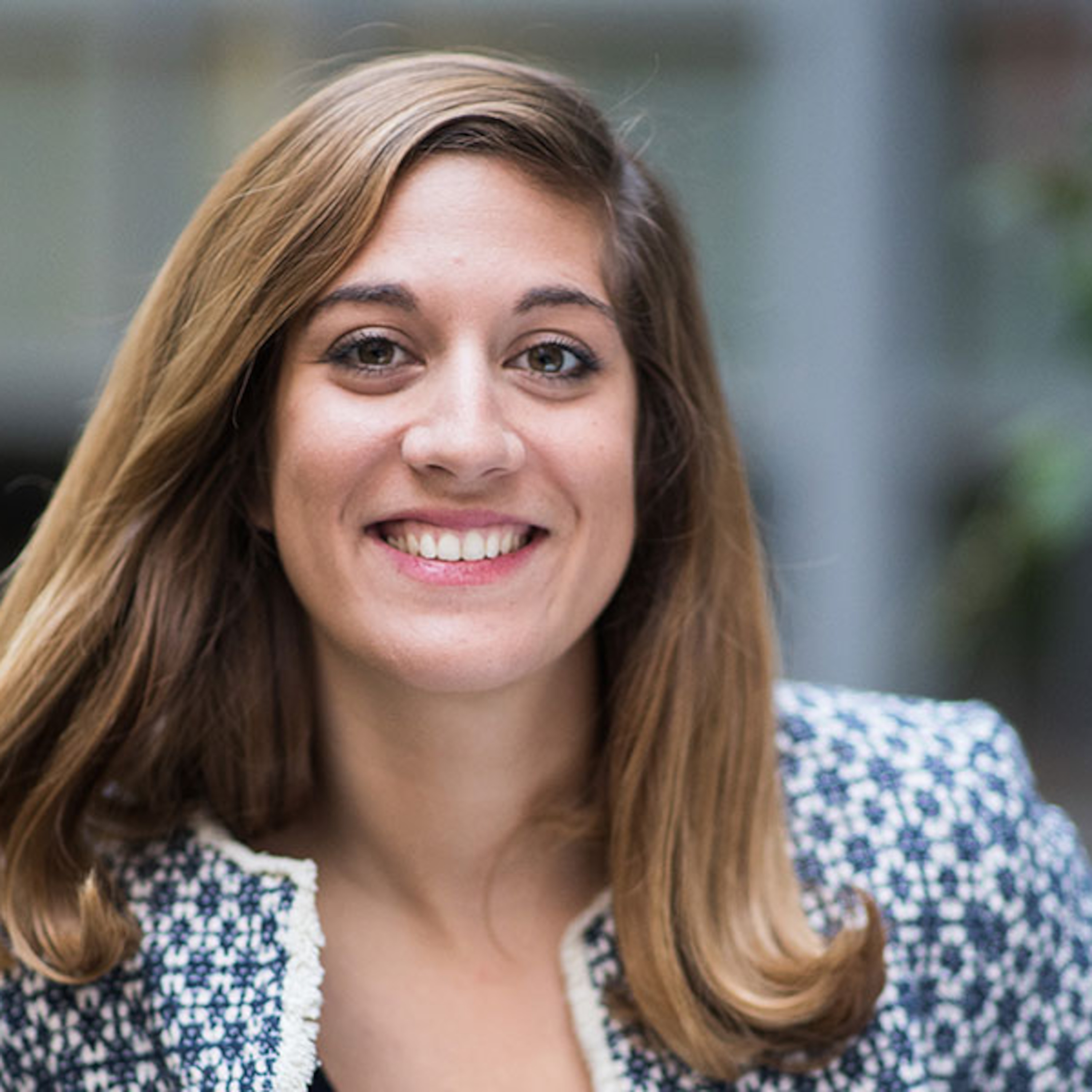 Oct 4, 2019 • 16M
29-Year-Old French Entrepreneur Creates Light Without Electricity - #1166
Some of the world's great changemakers join host Devin Thorpe to share leadership lessons you can use to increase your impact.
This post was originally produced for Forbes. While I'm out for a few weeks, I'll be sharing some "best of" episodes.
Sandra Rey, 29, was participating in a student design competition with the theme "biology" and got to watching videos on YouTube of bioluminescent sea creatures when she thought there must be a way to replicate that natural technology. Five years later, her startup, called Glowee, is creating brilliant luminescent art installations for hotels and public spaces.
While she admits, "We'll never replace the lights in your kitchen," she hopes to create enough light and enough beauty to play a role in the world's lighting mix to help reduce reliance on electric lighting.
When she first started producing light, she says she'd have to get her lights in a completely dark room for ten to 15 minutes before she could begin to see the light. She's made dramatic progress since.
Sandra Rey, Glowee CREDIT: WWW.MARIE-BEATRICE-SEILLANT.COM
"We kind of increased around 200 times more now and more in the past twelve months," she says.
She's raised about €3.5 million, much of it via crowdfunding, giving the company about 800 individual investors. Rey sees the high investor count as a strength of the company.
One of her early investors, Cyprien Comarmond, CEO of Mon Concept Habitation UK, now serves as a board advisor to Glowee.
Cyprien says, "So, Glowee has a huge impact on the environment, creating light without any electricity meaning less pollution due to nuclear plants or coal factories. It does reduce the carbon footprint of the light by using raw organic material and on the top of that it creates a welcoming and zen atmosphere!"
View this post on Instagram

Challenge accepted! 180m2 of bioluminescent immersion Photo by @boa_onda_film #glowzen #nature #event #scenography #unique #innovation #teamwork #proud #shinebrightlikeadiamond

A post shared by Glowee (@weloveglowee) on Jun 21, 2019 at 1:57am PDT
With more than 10,000 units sold, a primary source of revenue for Glowee, which is not yet profitable, is to provide art installations for events. The startup has also begun providing permanent installations for hotels and spas, where guests can relax in the soothing bioluminescent glow. Over the next two to three years, Rey hopes to add installations for cities for outdoor settings.
"Bioluminescence is a way to provide a sustainable solution and fight global warming through reducing the use of limited natural resources, global waste production and different kinds of pollution," Rey says.
View this post on Instagram

Lab working #light #startup #labwork #prototype #ocean #biology #nature #hardwork #lab

A post shared by Glowee (@weloveglowee) on Aug 28, 2019 at 4:36am PDT
The light comes from marine bacteria that naturally emit it. Because the bacteria are alive, they need to be fed, so the lighting systems do require maintenance.
The light can be turned off. The reaction that creates the light requires oxygen. By depriving the bacteria of oxygen, they stop emitting light. The bacteria are dormant—not dead. When oxygen is returned to the system the bacteria emit light again.
While it does seem unlikely that Glowee lights will pose a threat to LED lighting for most purposes, it is intriguing to imagine the possibilities for bioluminescent floors and walls that simultaneously make a dimly lit room beautiful and navigable, adding a new dimension to art and architecture.
It will also be interesting to follow the career of this creative 29-year-old French entrepreneur.