Discover more from Superpowers for Good
Leadership Lessons From—And For—the World's Great Changemakers
Over 3,000 subscribers
Help Spread Kindness
Crowdfunder: Marcia Ramos of Bringing Kindness Corp.
Campaign type: We're looking for donations to support a cause
Campaign link: https://www.gofundme.com/2epdnz-helping-children-in-need
Twitter: @tohiskingdom
Instagram: bringingkindness
Goal: $20,000.00
Progress: 2,000.00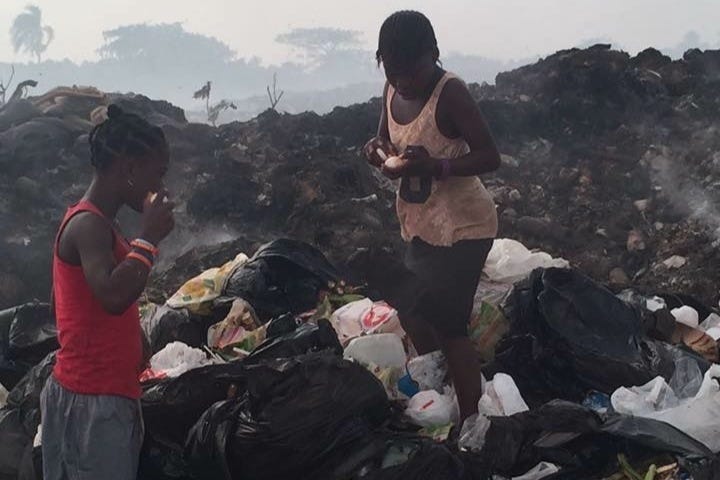 Project: The project will benefit less fortunate families, orphan children, widows and homeless people.
We will provide health festival with doctors, dentist and nurses. We will bring articles of basic need to those who don't have anything.
Use of funds: I'll go personally go with a team of volunteers to poor neighborhood in El Salvador. to distribute clean water filters, basket of food, shoes and clothes, medicines. We help to build homes, infrastructure and more.
Anecdote: We helped a sick senior lady rebuilt her house in the Dominican Republic. Her house was about to collapse. It was made out of wood and zinc. We were able to make Rosie's and her families very happy.
Growing up as a child in the Dominican Republic, was very challenging for me and my five siblings. My parents divorced when I was five years old. Me and my siblings had go to live with my father and our step mother. With her children all together was ten brothers and sisters living in a one bedroom premise. We lived in extreme poverty.
Many times there was no food. We did not have money for breakfast neither for snacks, the food was very limited, at dinner time we ate very little sharing whatever we had.
I went through a lot of sufferings and pain. I suffered because I didn't have that biological caring mom who would identify my basic needs and meet them.
I can perfectly relate to the crying of a battered child. I know the hunger, the misery, the danger of being fi and verbally abused.
I know the lack of love the lack of affection. I walked barefoot, I was continually in need of clothes.
Going through so much poverty in my childhood and in my teenage years motivated me to have compassion for those that are living in similar conditions and sometimes even worse then I was.
At the age of 19 my biological mom brought me to the United States. As I got to attend church I was able to go back sometimes to the Dominican Republic and with financial support from the pastor I could help some children buying them toys.
When I was twenty eight years old, I graduated from the City College of New York (CCNY) with a degree in education. When I had a better and a steady job I was able to be a much better philanthropist. It is in my heart to help the needy because I experienced need myself.
I used my savings to travel to several countries like; Nicaragua, Brazil, Colombia and Peru.
As I keep traveling to assist less fortunate families, I have come across many shocking stories and situations.
Each country that I travel to every time the need I witness is worse than the previous.
All the stories that I keep seeing are quite heartbreaking. I've found children eating from trash, walking barefoot. Man who do not have money to buy food for their children. many orphaned children in the streets, sleeping on the sidewalks. People who live in hills, having to climb tones of meters to get to their humble homes in extremely dry places. (like the mountains of Peru and Colombia). Families living on the shores of the rivers (like in the Dominican Republic).
Lots of homeless people (like in Haiti).
Young girls who live in the streets being sexually abused and in prostitution (like in Brazil). Children sniffing on glue to use it as a drug.
Many single mothers who do not have a roof to accommodate their children. Man who end up doing drugs because they do not know how to support their families. Lots of needs in many countries of the world. My goal is to be able to continue traveling to those nations and make a difference helping those in need. I want to be able not only to bring them some baskets of food but equip them with the tools they need to be empower.
My goal is to be able to continue working with the needy, with homeless, orphaned children. Giving them word of encouragement. Build training schools where adult can learn a trade to be productive.
Teaching them how to earn their livelihood. I want to be able to build orphanages in different parts of the world for homeless children. I want to build rehabilitation centers for drug addict, men and women who walk in the streets who have lost their dignity. Encourage them to be restitute into the society.
That's why I'm knocking on doors looking for generous people to join me in my endeavor.
After working hard and having invested all my savings, all my time, after having use all resources that I had, I started a foundation. Bringing kindness is a nonprofit Corp. through which people can donate and get their federal tax credit.
I am looking for generous individuals who want to cooperate and in this way be more effective to carry out this great project, helping people in need around the world.
In unity we can do more.
I hope you can support this to continue doing this work and be able to change the lives of so many people in need. I want to make a difference in the world.
Thank you very much and may God bless you.
---
Learn the secrets of crowdfunding for social good with our free webinar.
The post Help Spread Kindness appeared first on GoodCrowd.info.