Discover more from Superpowers for Good
Leadership Lessons From—And For—the World's Great Changemakers
Over 3,000 subscribers
World Polio Day 2019 Interviews
On World Polio Day, October 24, 2019, I had the opportunity to visit Rotary International headquarters to visit with leaders there about the eradication of polio.
Polio, unknown for a generation in high-income countries, continues to infect children in Afghanistan and Pakistan. Rotary leads the Global Polio Eradication Initiative, GPEI, which includes the U.S. CDC, UNICEF, World Health Organization and the Bill and Melinda Gates Foundation.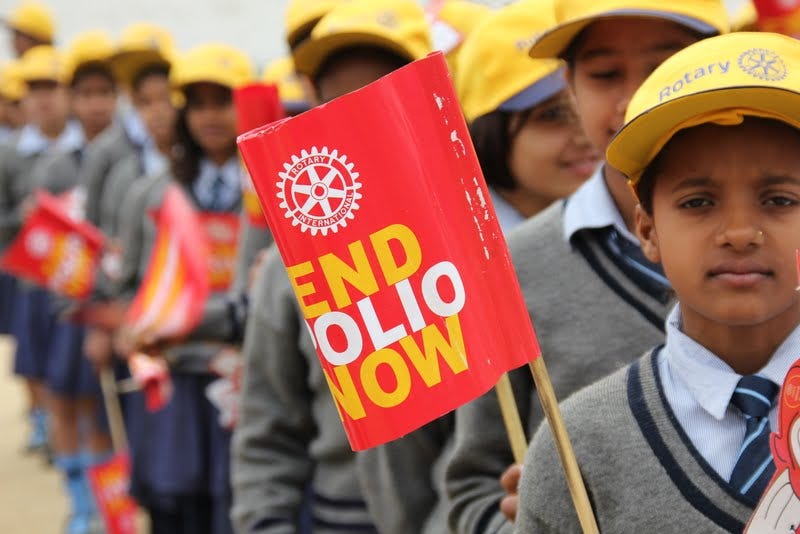 Children celebrate polio eradication in India in 2014, by Devin Thorpe
Below is a schedule with links to the interviews I conducted on World Polio Day.
Name of Person Interviewed Date Posted Carol Pandak 10/28/19 Tunji Funsho 111/4/19 Judith Diment 11/11/19 Holger Knaack 11/18/19 Mike McGovern 11/27/19 Mark Maloney 11/29/19 Jennifer Jones 12/4/19 John Hewko 12/11/19
Note too, that on November 19, 2019, I visited with Bill Gates by phone from Abu Dhabi to get his update on funding polio eradication; I wrote this report for Forbes.
The post World Polio Day 2019 Interviews appeared first on Your Mark On The World.