Discover more from Superpowers for Good
Leadership Lessons From—And For—the World's Great Changemakers
Over 3,000 subscribers
Working For the Success of Every Fundraiser and Their Supporters, By Providing Education, Resources and Assistance to All Stakeholders in the Crowdfunding Community
The Crowdfunding Professional Association (CfPA), the federally-recognized, not-for-profit, 501(c)(6) trade association for all stakeholders in the Crowdfunding industry, is pleased to announce the launch of two new certification programs. These efforts are based on and supplement the CfPA's ongoing activities in education, communication, advocacy and operational enhancement for all forms of Crowdfunding. They will be provided for no charge as benefits to members of the CfPA, and for a fee to non-members. For more information about these new programs, the CfPA itself or Crowdfunding in general, please consider attending the Education Summit being held in Washington, D.C., on 9/30 and 10/1/14 (https://www.eventbrite.com/e/cfpa-education-summit-tickets-12689010171).
In the first of these programs ("CfPA Investor Education and Certification"), prospective investors in public Crowdfunding (aka Title III or Section 4(a)(6)) transactions will be educated, examined and certified as having received an appropriate program of education as required by the Jumpstart Our Business Startups (JOBS) Act of 2012. Under the JOBS Act, intermediaries conducting Title III fundraises must certify that investors have completed training and adequately understand the opportunities and risks that they are undertaking. This education and certification program will be available to be used and relied upon by investors and Intermediaries as providing assurance that the content and certification of such investor education have been formulated and administered by the broad industry community in a collaborative, consistent and comprehensive fashion.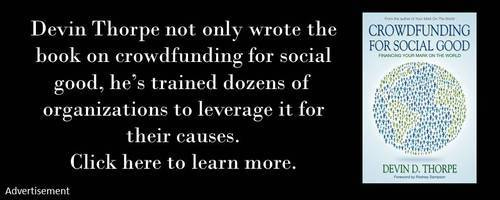 Second, the CfPA has committed to formulating and administering a "CfPA Professional Crowdfunding Certification" for individuals seeking to provide education or professional services to the Crowdfunding industry. We recognize and appreciate pioneering programs in this direction by the industry, and hope that these efforts will continue to offer high quality education in the field. The CfPA believes that impartial third-party certification will enhance the value of such education and the recognition that certified persons will enjoy. The CfPA launches this Professional Certification program with the following observations:
Professional certification is desired by many and is already being marketed as a credential of differentiated professional status and training, in order to allow program graduates "to assist businesses that need capital, and to lead training courses for others. … to confidently assist businesses and others in small business capital formation industry." Certified professionals must be educated and take care to provide services concerning business, legal and financial issues without encroaching into professionally regulated practice domains. In addition, the unsatisfactory outcomes possible in or after Crowdfunding campaigns may expose educators or practitioners to legal challenge and potential liability. The CfPA believes that a recognized and collaborative not-for-profit association, setting educational standards and providing examination and certification for the industry as a whole, will be more secure from such risks and challenges than individuals or private entities that attempt to do so.

In order to optimally serve consumers, the CfPA feels that Crowdfunding professionals should have broad knowledge and competence regarding all aspects of Crowdfunding, including but not limited to the legal and regulatory aspects of specific securities-based forms. Thus, fundraising and investment essentials and best practices, patterns of corporate development and communication, professional issues such as limitations, responsibilities and ethics, comparison and contrast of various forms of Crowdfunding, etc., all will be included in a comprehensive syllabus and examined for certification.
"CfPA Investor Education and Certification" and "CfPA Professional Crowdfunding Certification" are scheduled to be available starting January 1, 2015. Please contact the CfPA for more information, or if interested in participating in these important efforts for the industry as a whole.
The Crowdfunding Professional Association info@cfpa.org
Remember to "join the cavalry" by subscribing to Devin's content here.
The post Working For the Success of Every Fundraiser and Their Supporters, By Providing Education, Resources and Assistance to All Stakeholders in the Crowdfunding Community appeared first on GoodCrowd.info.