Discover more from Superpowers for Good
Leadership Lessons From—And For—the World's Great Changemakers
Over 4,000 subscribers
Turning Sunlight Into Tax Advantaged Income
Clean Energy Advisors sponsors the Your Mark on the World Center which publishes this site.
You can download an audio podcast here or subscribe via iTunes.
Many people are looking for practical ways to participate in the booming solar energy industry. Clean Energy Advisors, our sponsor, offers a way for accredited investors to participate in solar energy projects.
The Clean Energy Advisors investment model is described in the video below.
We all understand the primary appeal of solar power is that the fuel–sunlight–is free and abundant. CEA uses investors' capital to fund small utility-scale solar projects. Each project has a contract, typically 25 years, in place to sell solar power. The buyer or "off taker" is obligated to buy all of the power produced during the contract. The off takers are carefully underwritten to assure future cash flows. The off takers are usually utilities who sell the power to commercial and residential customers who otherwise might receive power from nonrenewable sources.
The power purchase agreements or PPAs are structured as fixed rate contracts for the term of the agreements. CEA receives and manages the revenues and then makes quarterly, tax advantaged distributions to investors. Payments made during the first seven years are deemed to be tax free.
Click to view full size.
On Thursday, September 29, 2016 at 3:00 Eastern, Scott will join me here for a live discussion about the Clean Energy Advisors tax-advantaged model for investing in solar energy. Tune in here then to watch the interview live. Post questions in the comments below or tweet questions before the interview to @devindthorpe.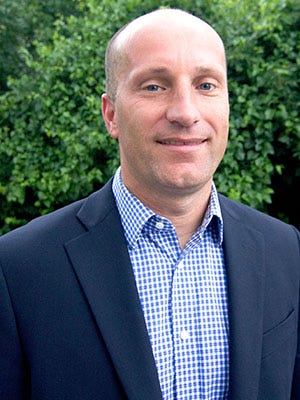 Scott Hill, courtesy of Clean Energy Advisors
More about Clean Energy Advisors:
Twitter: @cleanenergyadv

Clean Energy Advisors (CEA) creates ownership opportunities for investors in utility scale solar energy projects that generate tax-advantaged predictable income, preserve capital, and have positive social and environmental impact.
Scott's bio:
Twitter: @williamandhill

Scott Hill has over twenty years of entrepreneurial experience including a significant perspective on business start-ups and building successful small businesses. Mr. Hill has been with CEA since April 2014.

His duties include overseeing the firms family office, endowment, foundation, and UHNW client strategies. He has served as a panelist at US based family office conferences and enjoys speaking on impact investing, renewable energy opportunities, and the future of Solar PV worldwide.

Scott is a 1991 graduate of Columbia University and four year member of the football program. He lives near Nashville, TN with his wife and children. He's also actively involved in his community and church.
Never miss another interview! Join Devin here!
Devin is a journalist, author and corporate social responsibility speaker who calls himself a champion of social good. With a goal to help solve some of the world's biggest problems by 2045, he focuses on telling the stories of those who are leading the way! Learn more at DevinThorpe.com!
The post Turning Sunlight Into Tax Advantaged Income appeared first on Your Mark On The World.