Discover more from Superpowers for Good
Leadership Lessons From—And For—the World's Great Changemakers
Over 3,000 subscribers
This Tragic Death From Depression Inspires A Mother's Work To Save Others' Children
CaringCrowd.org, by Johnson & Johnson Global Public Health, is a sponsor of the Your Mark on the World Center and GoodCrowd.info.
Donnetta Johnson lost her son Jonah to depression in 2009. Her experience was as life-changing as it was heartbreaking. She founded the My Son, Your Daughter, The Jonah Johnson Youth Scholarship Fund to raise money to help parents prevent the needless deaths that depression causes.
Johnson says she thought she knew about depression and thought she and her family could "work through" the issues with her son. Now she knows different and is working to help other parents better understand the risks of depression and the need to treat it with a full family effort–in addition to help from medical professionals.
Johnson successfully raised $3,000 on CaringCrowd.org, to help prevent more suicides. CaringCrowd is operated by Johnson & Johnson, which typically matches individual donations of up to $250, effectively reducing the effort required to raise money.
Preliminary Interview with Donnetta Johnson, the Founder of The Jonah Johnson Youth Scholarship.
The following is a brief pre-interview that provides context for the recorded interview you may watch or listen to at the top of this article.
Website: mysonyourdaughter.org
CaringCrowd: caringcrowd.org/prevent-youth-mental-health-crisis-and-suicide
Donnetta Johnson is the Founder of The Jonah Johnson Youth Scholarship.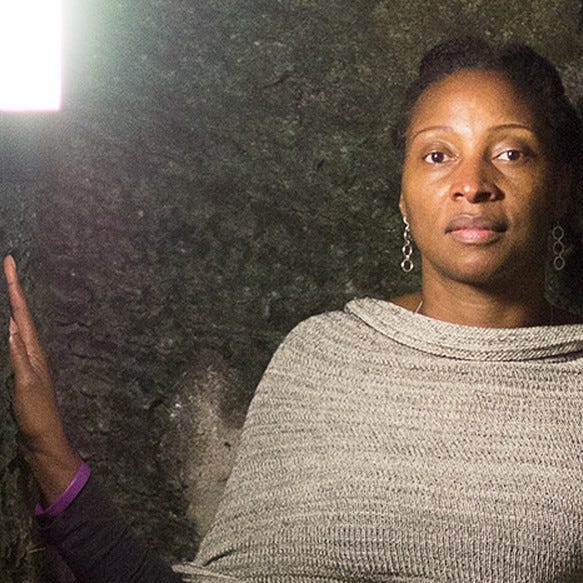 Donnetta Johnson. Photo credit: Yuri Marder
A Letter from Donnetta Johnson:
My Son, Your Daughter – The Jonah Johnson Youth Scholarship Fund
A Wish for a Brighter Tomorrow.
I am Donnetta Bishop-Johnson, the owner of the Allegra School of Music and Arts and founder of the Hillsborough Music Festival. In 2009, I created this festival as a showcase of the artistic vibrancy of our community. In December of 2009, my youngest son Jonah died by suicide. Life as we knew it was shattered, for my husband, for my two other sons, and me. During that time many people said to me, "I can't believe this could ever happen to Jonah." Jonah seemed to defy any stereotype of a young person who was at risk. He was flying high in his life. He was unreasonably cool, charming, athletic, technically brilliant, confident, and had legions of admirers and caring friends.
But this did happen to my child. What many of Jonah's friends did not know was that Jonah suffered from a treatable yet dread illness called depression. The chameleon-like nature of this illness allows its sufferers to blend in while they suffer in silence. In fact, Jonah was in treatment for his depression. While at the time I thought I was doing all that I could to get Jonah the support that he needed, in the years following his death I have learned so much more about what Jonah was probably going through, and how his death could have been avoided. Depression in teens has so many moving parts because of the turbulence that is inherent at that age, but there is great research and there are successful programs that can teach teens how to manage feelings of despair—a major characteristic of the illness called depression.
Suicide is preventable, particularly for our youth. My Son, Your Daughter – The Jonah Johnson Youth Scholarship Fund aims to raise $50,000.00 this year. With these funds, we will bring mental health first aid training to first responders who include teachers, teacher-aids, resource officers and others who come into daily contact with our children. We will also train peer leaders to recognize and respond to other teens at risk. We will continue to fund suicide prevention programs in our local schools such as Hillsborough's BoroSafe. We will continue to funds arts programming throughout the district and post-secondary school scholarships because we know art saves lives.
Jonah was my son. He was 17 years-old. He was just a kid navigating this overly-complex world. He was a gamer and a drummer. He had a beautiful smile and he was kind to others. Sometimes he was a pain-in-the-ass. He was beloved. He deserved our best care but he did not get it. With your support, we intend to take ignorance and stigma about mental illness out of the equation because it has no place in our community, or in health care in 2019.
We thank Anthony Ferrara, his team, and the Hillsborough Township Committee for being stellar partners in this effort to bring focus, and attention to our mission to prevent youth suicide while celebrating the artistic brilliance of our community. We are partying with a purpose and hope that you will donate generously to help us build a better world. Go to borofest.org and help us make a difference.
Sincerely,
Donnetta B. Johnson
#justtalkaboutit #Silenceisdeafening #mentalhealthiswealth #endthestigma #mentalillnesshurtstoo #nomoresilence #saytheirnames #theyallmattered
Hillsborough Music Festival: hillsboroughmusicfestival.org
---
Are you part of the good crowd? Join GoodCrowd.school, school for changemakers today.
The post This Tragic Death From Depression Inspires A Mother's Work To Save Others' Children appeared first on GoodCrowd.info.