Discover more from Superpowers for Good
Leadership Lessons From—And For—the World's Great Changemakers
Over 3,000 subscribers
This Nonprofit Is Improving Health For Mothers And Children In Cote d'Ivoire
CaringCrowd.org, by Johnson & Johnson Global Public Health, is a sponsor of the Your Mark on the World Center and GoodCrowd.info.
Download the podcast via Apple Podcasts, Google Play or Spotify.
Patricia Mertz was forced to cut short her two-and-a-half year term of service with the Peace Corps in Cote d'Ivoire. She talked about her desire to return and help so much over the next seven years that her niece finally promised to give her $10,000 from the prize money of a singing contest she entered.
She didn't win the contest but the promise had catalyzed Patricia to take action, form a 501(c)(3) nonprofit and get work saving the lives of mothers and children in the West African country.
The following is a brief pre-interview that provides context for the recorded interview you may watch or listen to at the top of this article.
Patricia Mertz is a Founder and Executive Director for Ivory Coast Mothers and Children.
Crowdfunding page: https://www.caringcrowd.org/provide-critical-equipment-and-supplies-three-clinics
What is the purpose of your crowdfunding campaign?
Vaccinate 300 children for tetanus, meningitis and typhoid.
What has been your experience using CaringCrowd?
We have raised money for the installation of about 80 sinks in the classrooms in 2 villages to promote proper hand washing, money to buy vaccines, medical supplies and equipment and aid for the orphans, the most vulnerable children.
The matching and also sharing with their employees and working with the capable experienced people at CaringCrowd.
How much have you raised on CaringCrowd?
About $15,000
More about Ivory Coast Mothers and Children:
Twitter: @ivorycoastaid
Facebook: Facebook.com/IvoryCoastMothersAndChildren
Instagram: @ivorycoastaid
Website: www.ivorycoastaid.org
ICMC Ivory Coast Mothers and Children is a 501(c)3 organization that works in partnership with The Patricia Nau Clinic, a community-based maternal health clinic located in the village of Braffoueby, Cote d'Ivoire. Through funding and capacity building support, we are building healthier communities by advancing quality medical care for safe births and access to disease treatment and prevention, especially for mothers, newborns, and children under five
For-profit or Nonprofit: 501(c)3 Nonprofit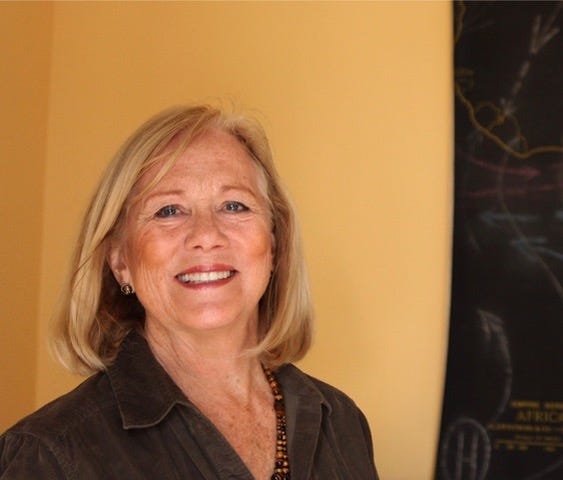 Patricia Mertz. Photo credit: Ivory Coast Mothers and Children
Patricia Mertz 's bio:
Linkedin: linkedin.com/in/patricia-mertz-33246b3/
Cote d'Ivoire has one of the highest infant mortality rates in the world. In Braffoueby – a small, rural village located fifty miles northwest of the capital, the community faces chronic poverty and a crippling health care system resulting from years of civil war. In 2009, founder Patrica Mertz committed to addressing these barriers for Braffoueby's women and children. She first witnessed the tragic consequences of poverty and lack of medical care during her service in the Peace Corps 2001 until the civil war in 2002 at the age of 55. .
For 7 years Patsy mobilized a legion of generous supporters to raise funds for the construction the Patricia Nau Clinic, named after her mother. The clinic's labor and delivery ward and wing for its dispensary completed in 2013 and that same year the clinic's first baby was born. The clinic, overseen by an onsite management committee, is a semi-private and fee-based facility that is fully equipped with electricity, it's own cistern to prevent water shortage, and an inventory of medical supplies and often difficult to procure equipment. Financial and in-kind donations are building the capacity of the clinic to scale it's reach in the community and to provide the most reliable and effective services possible.
ICMC's proven impact is based on a foundation of working with local leaders, the Ministry of Health, and a network of local health clinics and NGOs.
More about Johnson & Johnson:
Twitter: @CaringCrowd
Facebook: facebook.com/CaringCrowdPublicHealth/
Instagram: #caringcrowd
Website: caringcrowd.org
CaringCrowd(R) is a crowdfunding site 100% dedicated to global public health. Individuals who want to support public health can browse projects that need funding and make a pledge to help. Any 501(c)(3) non-profit can submit a project and funding goal for consideration on the platform. Then, submitted projects are reviewed by a team of advisors to ensure they fall within our definition of public health. This platform was created by Johnson & Johnson as a driver for collaboration on global public health, and as a new way to bring funding to organizations tackling key public health challenges on the ground.
The users who are having the most success with CaringCrowd:
Nonprofit organizations raising money to improve global public health or individuals choosing to raise money for such organizations will find the most success on CaringCrowd.org.
Keys to success on CaringCrowd:
Just get started

Be authentic

Share your message personally with family and friends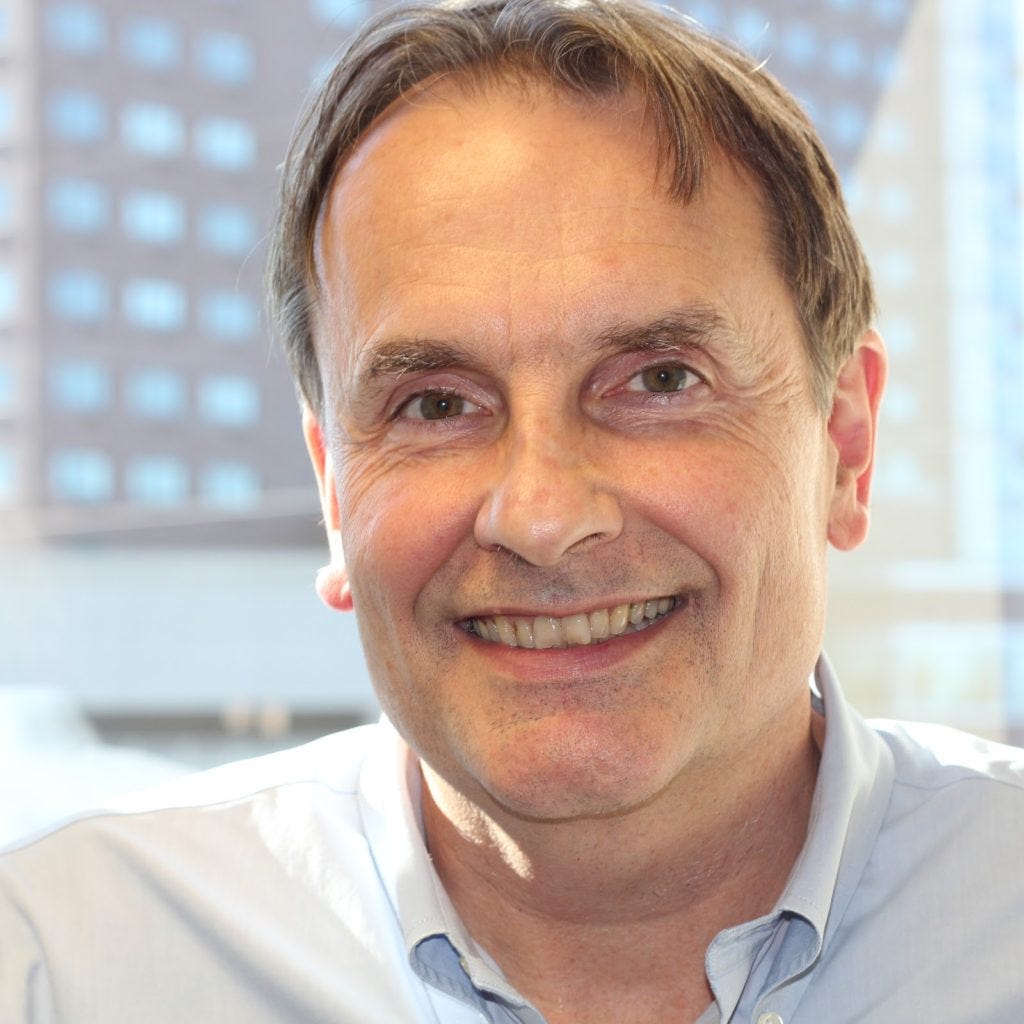 John Brennick . Photo credit: CaringCrowd
John Brennick's bio:
Twitter: @JohnBrennick
Linkedin: linkedin.com/in/john-brennick-208712/
John is a native of Boston and Germany and studied finance at Wharton and strategy at Yale. John brings to bear more than 25 years of entrepreneurial, non-profit and global healthcare industry experience. John is passionate about innovation and access to healthcare for everyone in the world.
The post This Nonprofit Is Improving Health For Mothers And Children In Cote d'Ivoire appeared first on GoodCrowd.info.