Discover more from Superpowers for Good
Leadership Lessons From—And For—the World's Great Changemakers
Over 3,000 subscribers
Successful CaringCrowd Project Leader Shares Insights
CaringCrowd.org, by Johnson & Johnson Global Public Health, is a sponsor of the Your Mark on the World Center and GoodCrowd.info.
Shri Ajvalia, Global Medical Affairs, Project Management at Janssen Pharmaceuticals (a subsidiary of our sponsor Johnson & Johnson), has conducted two successful crowdfunding campaigns on CaringCrowd. He joined us to share his passion and insights.
In two separate campaigns, Shri raised money to fight human trafficking and gun violence. Neither is a top of mind public health issue, but both certainly are health issues that are impacting the public.
CaringCrowd, a crowdfunding site sponsored by Johnson & Johnson, is focused exclusively on public health nonprofits. That definition focuses not on interventions and activities but on outcomes, allowing for a broad range of nonprofits to raise money on the platform.
In our discussion, Shri shared some insights about what he's learned from his crowdfunding success. Learn more by tuning in to the full interview above.
Preliminary Interview with Shri Ajvalia, the Public Health Project Leader of CaringCrowd.
The following is a brief pre-interview that provides context for the recorded interview you may watch or listen to at the top of this article.
More about CaringCrowd:
Twitter: @CaringCrowd @JNJNews
Facebook: facebook.com/CaringCrowdPublicHealth/
Website: www.CaringCrowd.org
CaringCrowd(R) is a crowdfunding site 100% dedicated to global public health. Individuals who want to support public health can browse projects that need funding and make a pledge to help. Any 501(c)(3) non-profit can submit a project and funding goal for consideration on the platform. Then, submitted projects are reviewed by a team of advisors to ensure they fall within our definition of public health. This platform was created by Johnson & Johnson as a driver for collaboration on global public health, and as a new way to bring funding to organizations tackling key public health challenges on the ground.
Shri Ajvalia is the Public Health Project Leader of CaringCrowd.
Expert tips for crowdfunding or fundraising:
Tip 1: Discuss Impact. People respond better to solutions than problems alone.
Tip 2: Give a real-world context for potential donors. (Build Connection)
Tip 3: Never stop fighting the good fight. If you fail, try again. It is always worth it. Don't let your ego get in the way.
Shri's Blog: medium.com/@healthmovements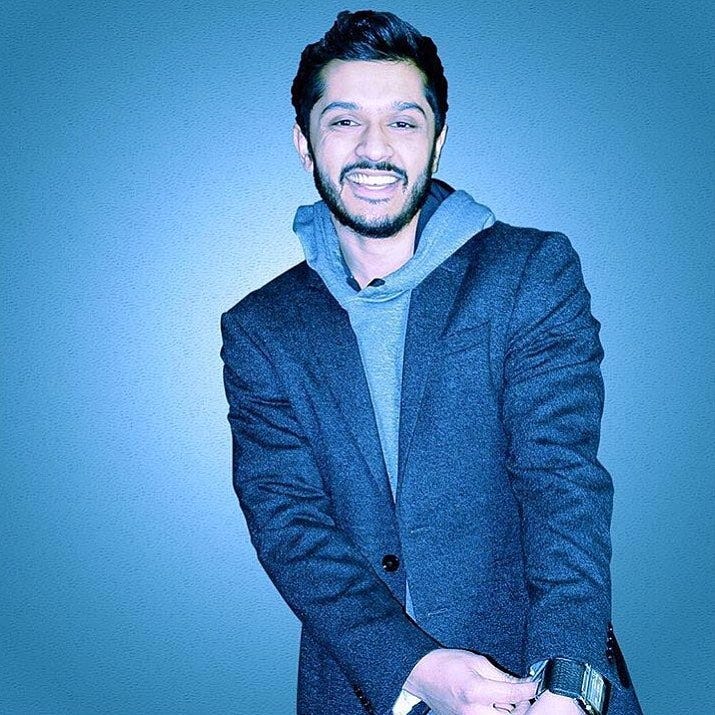 Shri Ajvalia
Shri Ajvalia's bio:
Twitter: @ShriAjvalia
Linkedin: linkedin.com/in/sajvalia/
My name is Shri Ajvalia. I am a National Speakers Association Member and Public Health Activist. I have a degree in Public Health and Economics (from Rutgers University and am pursuing my Masters in Business Administration). I have been published in McGraw Hill Medical textbook for my research in Emergency Treatment of For Cancer Patients. I am a Certified Project Management Professional (PMP), and a certified volunteer Emergency Medical Technician (with the West Orange First Aid Squad). My completed public health work on CaringCrowd include projects for Restoring Freedom for Human Trafficking Survivors and Creating Public Health Education for Gun Violence where we raised over $18,000. I aspire to complete my doctorate in Public Health and continue standing for causes that are under-researched/talked about in society.
---
Are you part of the good crowd? Join GoodCrowd.school, school for changemakers today.
The post Successful CaringCrowd Project Leader Shares Insights appeared first on GoodCrowd.info.