Discover more from Superpowers for Good
Leadership Lessons From—And For—the World's Great Changemakers
Over 4,000 subscribers
StreetShares launches new social-lending marketplace with a Veterans Business Campaign, focused on providing loans to veteran-owned small businesses
WASHINGTON, July 7, 2014 /PRNewswire/ — StreetShares, Inc. announced today the launch of its new online social-lending marketplace with a Veterans Business Campaign. StreetShares.com provides a new way for small business owners to get commercial loans, funded by the direct investments of individuals through an interactive auction. The veterans campaign will aim to help military veteran small business owners obtain commercial loans through the StreetShares marketplace. The opportunity to tell their story directly to investors is especially helpful to veterans, who often face unique challenges when attempting to obtain a small business loan from traditional banks.
StreetShares, Inc. CEO, Mark L. Rockefeller, states: "Every veteran small business owner deserves the opportunity to have their story heard and considered by real investors, rather than a big bank that simply assigns them a number, then stamps rejected."
Rockefeller, an Iraq War veteran turned finance lawyer, teamed with former Capital One small business lending executive, Mickey Konson, to create StreetShares. The pair noticed that small business owners struggled to obtain business loans – this was especially true for today's veterans. "My generation of veterans returned home to a lending environment as barren as the Afghan countryside," said Rockefeller. "Traditional funding sources are no longer serving us the way they served our grandparents' generation."
Rockefeller describes StreetShares as "SharkTank meets eBay." StreetShares allows small businesses to pitch directly to investors, share their personal story, information about their business, and the purpose of the loan. Investor members on StreetShares then bid, in an online auction. Individual investors set both the interest rate they would require in order to back the loan, and the portion of the overall loan they want to provide. The lowest bids are combined into a single loan for the small business owner. StreetShares itself underwrites the application, verifies key information, and co-invests in the loans.
To aid in the Veterans Business Campaign, StreetShares has joined forces with the nation's leading veterans organizations. StreetShares is currently teaming up with The American Legion, Iraq and Afghanistan Veterans of America (IAVA), the National Veteran Small Business Coalition, and VetsForward to assist as many veterans as possible in obtaining funding for their businesses. "StreetShares is thrilled to work with these great veterans organizations," said Rockefeller. "Their support of the StreetShares marketplace will help us spread the word about this important new funding source for veterans of every generation."
"StreetShares is about giving small business owners access to a new and direct form of funding," Rockefeller adds. "And about giving Americans an opportunity to invest in our veterans in a real and tangible way."
About StreetShares, Inc.
StreetShares, Inc. is an online, social-lending marketplace that connects individual investors with small business owners looking for commercial loans. Borrower members (small business owners) tell their story, in their own words, directly to individual investor members. Investor members name the rate at which they would lend to the business and bid as much as they want to back a loan to the small business. StreetShares received $1.2 million during its initial funding round, led by global microfinance giant, Accion International. StreetShares is proudly veteran-owned and operated.
About The American Legions
The American Legion was chartered and incorporated by Congress in 1919 as a patriotic veterans organization devoted to mutual helpfulness. With over 2.4 million members, it is the nation's largest wartime veterans service organization, committed to mentoring youth and sponsorship of wholesome programs in our communities, advocating patriotism and honor, promoting strong national security, and continued devotion to our fellow service members and veterans.
About Iraq and Afghanistan Veterans of America (IAVA)
Founded in 2004 by an Iraq veteran, Iraq and Afghanistan Veterans of America (IAVA) is the first and largest organization for new veterans and their families, with nearly 300,000 members and supporters nationwide. IAVA is a 21st century veterans' organization dedicated to standing with the 2.8 million veterans of Iraq and Afghanistan from their first day home through the rest of their lives.
About National Veteran Small Business Coalition
The NVSBC's mission is to promote policies and strategies that further participation of Veteran and Service Disabled Veteran-Owned Small Businesses in federal contracting opportunities. The NVSBC hosts the annual Veteran Entrepreneurship Training Symposium (VETS), the leading event devoted to training veterans to participate in the federal government contracting opportunities.
About VetsForward
As a social enterprise co-founded by a veteran/spouse team, the VetsForward platform highlights military, spouse and veteran-owned companies within Internet search results. American consumers prefer to buy from these companies, but they don't know where to find them. The VetsForward plug-in highlights veteran-owned companies when they appear in Google, Yelp & Facebook search results.
Remember to "join the cavalry" by subscribing to Devin's content here.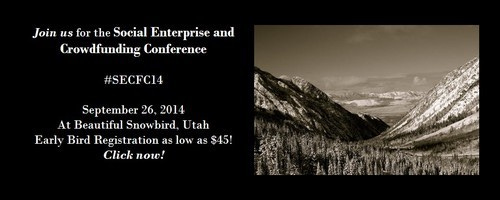 The post StreetShares launches new social-lending marketplace with a Veterans Business Campaign, focused on providing loans to veteran-owned small businesses appeared first on GoodCrowd.info.