Discover more from Superpowers for Good
Leadership Lessons From—And For—the World's Great Changemakers
Over 4,000 subscribers
Spoonful Apparel Works To End Child Hunger In The US
Download the podcast via Apple Podcasts, Google Play or Spotify.
Spoonful Apparel, founded by Susan Elwer, to end child hunger, sells comfortable clothing with inspiring messages and donates 50 percent of the proceeds to the effort.
With slogans like "I choose kindness" emblazoned on the front, the clothing is virtually a living advertisement for doing good. The social enterprise sells the merchandise through online retail, to corporations and for events.
To date, the company has provided 65,000 meals to kids!
Interview with Susan Elwer, the Owner/Founder of Spoonful Apparel.
The following is the pre-interview with Susan Elwer. Be sure to watch the recorded interview above.
For-profit/Nonprofit: For-profit
Revenue model: We generate revenue through the sale of three categories of apparel: retail, corporate and events. We donate 50% of the profits from the sales of apparel in each of these categories to non-profit organizations who are working to end childhood hunger in the United States. We market our company as both business-to-consumer (retail) and business-to-business (corporate and events).
Scale: Since launching in August 2017, we've created over 65,000 meals for kids in communities across the country.
What is the problem you solve and how do you solve it?
Our mission is to help end childhood hunger in the United States.
More about Spoonful Apparel:
Facebook: https://www.facebook.com/spoonfulapparel
Website: https://spoonfulapparel.com
We create fun, comfortable apparel with inspiring messages, and donate 50% of our profits to non-profit organizations working to end childhood hunger in the United States. We also create corporate and event-based apparel with the same 50% giveback, allowing our corporate and event partners to achieve their social responsibility goals. To date, we've created over 65,000 meals for kids in communities across the country and believe we've only scratched the surface of what's possible!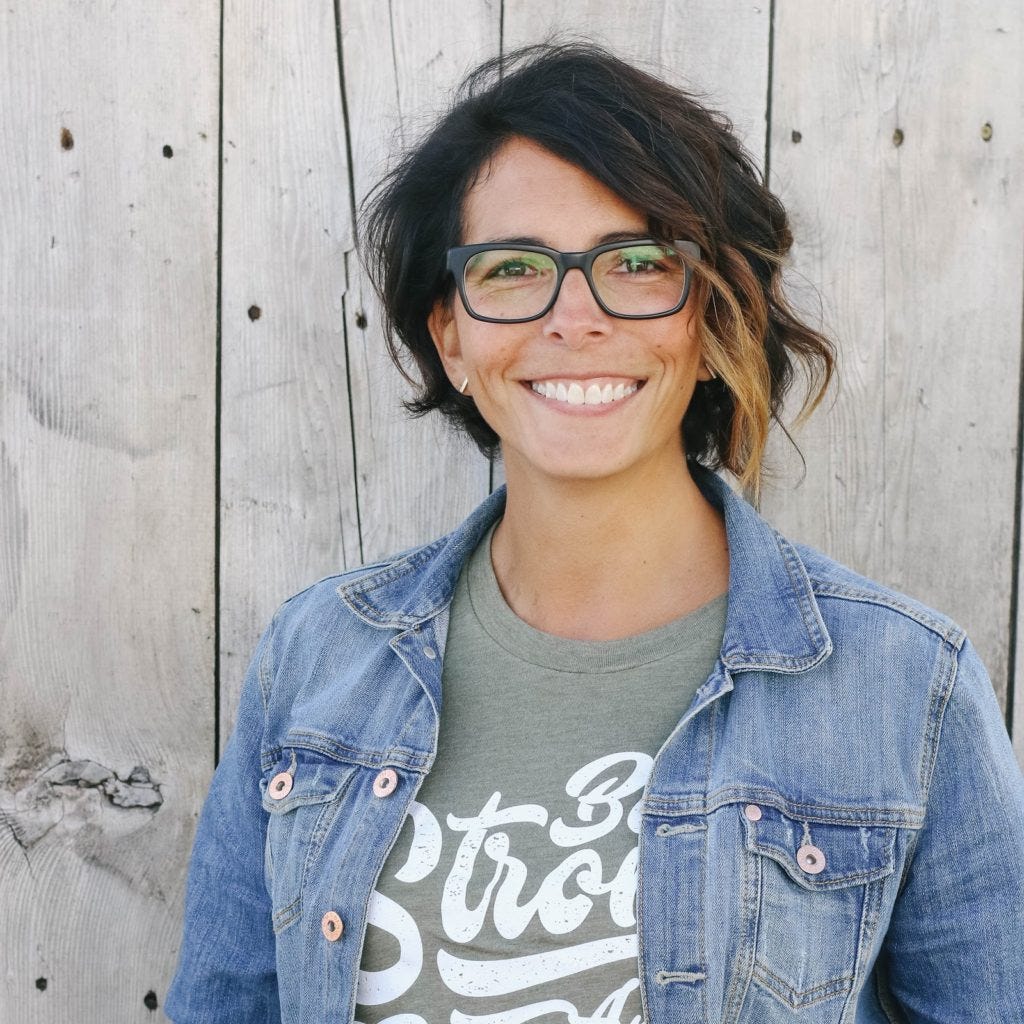 Susan Elwer. Photo Credit: Hannah Jo Photography
Susan Elwer's bio:
Linkedin: linkedin.com/in/susan-elwer
Instagram: @spoonfulapparel
After staying home 11 years to raise my girls I decided to rejoin the workforce in 2014. My search led me to the classroom, where I worked as a teacher's assistant in a preschool room for four years. In 2016, while working in our classroom, I met a 4-year-old boy who became the inspiration for the mission behind Spoonful Apparel.
I believe that we are all here for a unique purpose, and through that purpose, to make the world a better place. Spoonful Apparel (formerly Hands & Feet) donates 50% of all profits to help fight childhood hunger because we believe children deserve better.
I was born and raised in Minnesota, and currently live in the northwest suburbs with my biggest fan & husband of 23 years (Eric), two girls (Sydney – 16, Reese – 11), and our black lab Josie. If you stop over for a visit, you'll likely find me in the kitchen pursuing two of my other passions, cooking and baking.
---
Are you part of the good crowd? Join GoodCrowd.school, school for changemakers today.
The post Spoonful Apparel Works To End Child Hunger In The US appeared first on Your Mark On The World.