Discover more from Superpowers for Good
Leadership Lessons From—And For—the World's Great Changemakers
Over 3,000 subscribers
Social Equity Activist Launches Incubator For Cannabis Entrepreneurs And Victims Of The War On Drugs
This post was originally produced for Forbes.
The landscape for marijuana sales is shifting so rapidly it is difficult for those who aren't actively keeping track of state laws across the United States to know where it is legal.
Marijuana is fully illegal like it was in the 1970s in the whole country in only nine states. Most states have either legalized it, legalized medical marijuana or have decriminalized marijuana use. State policies will sometimes surprise you. Even in conservative Utah where I live, medical marijuana use is legal (though highly regulated). Eleven states and the District of Columbia have fully legalized marijuana.
The shifting sands have a tragic even if ironic outcome. In many places where marijuana is now legal, people are serving time or have served time in prison for activities that are now legal. Their records could haunt them forever.
Rashaan Everett, 24, is a cannabis entrepreneur who successfully launched a production and distribution business in California called Good Tree. In under two years, the business has generated $3.5 million, $2.2 so far this year, and he says the business is profitable.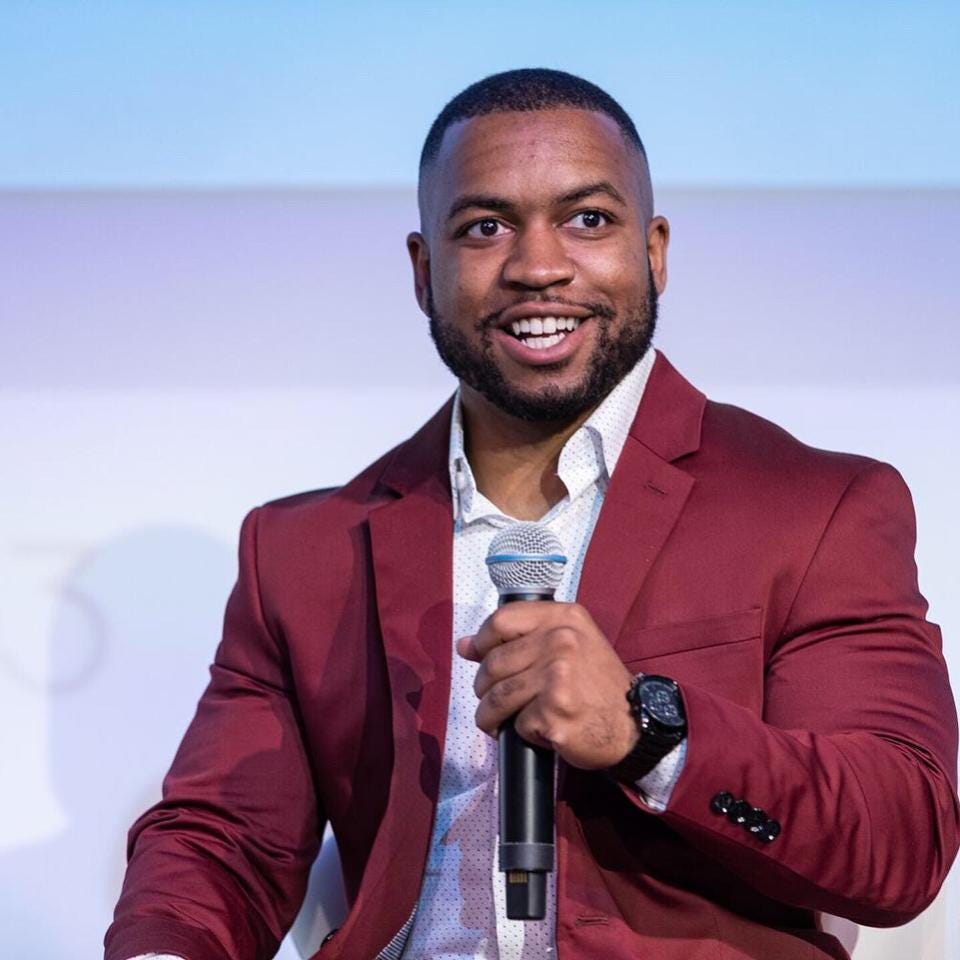 Rashaan Everett CREDIT: GOOD TREE
Recently, he spun out the technology he uses in the Good Tree business to allow other cannabis entrepreneurs to license it as well. The new business is called Growing Talent. The new business will also operate an incubator to train the licensees.
Some of those entrepreneurs will receive training at a deep discount. Instead, the "equity partners" will get their training in exchange for equity in their respective businesses. To qualify for the program, the entrepreneurs must be people of color who were adversely impacted by the war on drugs for committing—or being closely related to someone who committed—then criminal acts related to marijuana.
Growing Talent is now raising money on Republic.co, a FINRA-registered crowdfunding portal. Under Regulation Crowdfunding, the startup can raise up to $1,070,000 from ordinary investors anywhere in the country. The offering has garnered over $100,000 in support in just a few weeks. Investors don't need to be "accredited" under SEC standards of wealth to participate in the offering.
Everett says, "As more and more states legalize cannabis, there is a huge opportunity to cultivate and train entrepreneurs of color, especially those affected by the war on drugs, so they can begin to sell, manage, analyze, and expand their businesses under a nationally recognized brand."
The cannabis issue again leapt to the nation's consciousness in recent weeks, when former Vice President and Democratic presidential candidate Joe Biden said he opposed full federal legalization of marijuana and Senator Cory Booker famously quipped to Biden, "I thought you must have been high when you said it."
Earlier this week, the FDA updated its official position on cannabidiol or CBD, the marijuana extract that contains virtually no THC, the chemical that creates the high that recreational users seek. Products containing CBD have proliferated in recent years and are now big business. The update includes the dire language, "CBD has the potential to harm you, and harm can happen even before you become aware of it."
Everett says, "It's slightly disingenuous of the agency to use such an alarming tone which startled the public (markets) without the emergence of new facts. Still, transparency around risks, manufacturing, and distribution is the only real solution moving forward. The FDA's statement reveals the need for proper research, clinical trials, and most importantly – regulation."
"We need to deschedule so that we can learn more," he adds, referring to removing marijuana from the Drug Enforcement Agency's list of Schedule I controlled substances, those with no "currently accepted medical use and a high potential for abuse," that also includes heroin and LSD.
The crazy quilt, state-by-state approach to marijuana regulation in conflict with Federal law has odd effects. For instance, Good Tree, Everett's marijuana production and distribution business can't avail itself of Regulation Crowdfunding because Federal law still outlaws marijuana sales. But Everett believes, and Republic.co apparently agrees, that Growing Talent can.
One of the key issues the country must address, is how to treat people whose experience with the criminal justice system was related to their use or distribution of marijuana, something that is now legal in a dozen places. Everett is tackling this head on with his incubator program designed for them.
Follow me on Twitter or LinkedIn. Check out my website.
---
The post Social Equity Activist Launches Incubator For Cannabis Entrepreneurs And Victims Of The War On Drugs appeared first on Your Mark On The World.