Discover more from Superpowers for Good
Leadership Lessons From—And For—the World's Great Changemakers
Over 3,000 subscribers
Rotary CEO Says Rotary Will End Polio And Do So Much More
Download the podcast via Apple Podcasts, Google Play or Spotify.
Rotary General Secretary John Hewko was recently given the additional title of Chief Executive Officer, which didn't change his job description so much as it gives clarity to his role, especially for those outside the organization.
John is passionate about ending polio—and not just because that's his job. For the past eight years, he has traveled to Tuscon, Arizona to participate in a 106-mile bike ride known as El Tour De Tuscon. Over the years, he and other Rotarians have raised over $50 million for the fight.
From his desk, John has a view of Rotary International that is uniquely broad and all-encompassing. No one knows more about the wide-ranging work Rotary does from local park projects around the world to international projects undertaken collaboratively among clubs from different parts of the world to address critical problems like clean water and maternal and child health.
Rotary is also working, he says, to create a new membership model that will allow people to join Rotary International without joining a local club. Tune in to the full interview to get more from John's perspective.
Interview with John Hewko, the General Secretary of Rotary International.
The following is the pre-interview with John Hewko. Be sure to watch the recorded interview above.
What is your personal or professional connection to polio?
Polio eradication has been Rotary's top philanthropic goal for more than 30 years, and with our partners in the Global Polio Eradication Initiative (GPEI), we've made tremendous progress by reducing instances of the disease by 99.9 percent. Eradicating polio will be one of the greatest public health achievements in history, and polio will be only the second human disease in history to be eradicated (the first was smallpox).
Where are you presently focused?
Rotary and its partners are focused on pushing steadily towards our goal of a polio-free world. We must sustain our progress to date as well as ensure our efforts have the political and financial support necessary to ending polio for good.
Rotary does this in part through the recognition of annual milestone moments in time such as World Polio Day and El Tour de Tucson, a cycling event we participate in to fundraise for polio eradication. This year, I'm looking forward to riding in my eighth El Tour with fellow Rotary members and colleagues and to honoring our GPEI partner, the Bill & Melinda Gates Foundation, for their ongoing support. Thanks in part to the Gates Foundation's funding support, Rotary has contributed $2 billion to polio eradication efforts to date, and we are close to bringing polio to extinction.
How do we get from where we are to total polio eradication?
It is crucial that we remain optimistic about the future and continue raising the funds and awareness necessary to support an end to polio. I encourage you to visit endpolio.org to find out how you can make an impact.
More about Rotary International:
Twitter: @Rotary @EndPolioNow
Facebook: facebook.com/rotary
Instagram: @rotaryinternational
Website: rotary.org endpolio.org
Rotary brings together people of action from all continents and cultures who deliver real, long-term solutions to the world's most persistent issues. Each year, Rotary members contribute millions of dollars and volunteer hours to promote health, peace and prosperity in communities across the globe. Rotary is the driving force behind efforts to eradicate polio. With its partners, they have achieved a 99.9 percent reduction in polio, with less than 35 cases reported in 2018 compared with 350,000 a year three decades ago.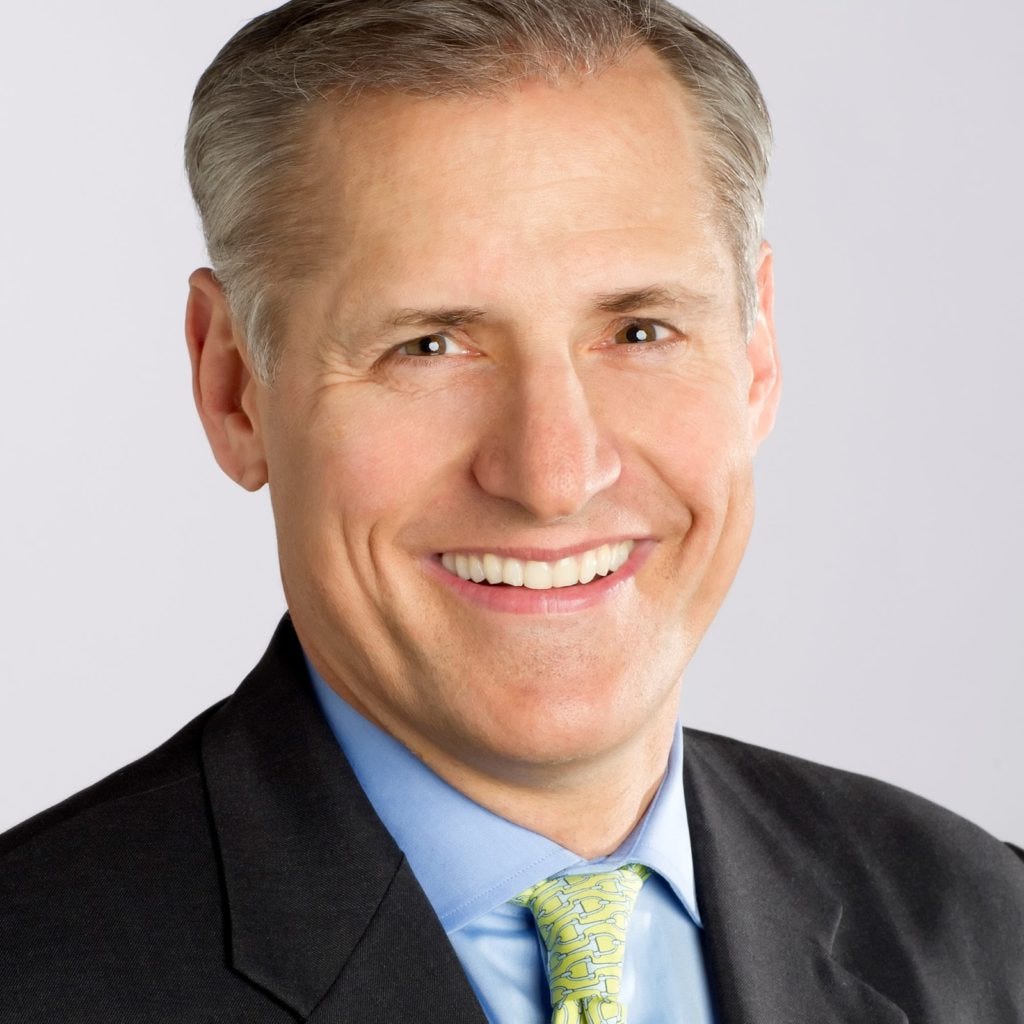 John Hewko. Photo Credit: Rotary International
John Hewko's bio:
Twitter: @JohnHewko
Linkedin: linkedin.com/in/johnhewko
John Hewko has served as Rotary International's general secretary since 2011. A charter member of the Rotary Club of Kyiv, Ukraine, Hewko lives out Rotary's mission, whether inside or outside the office. He's immunized children against polio in India, represented Rotary at the World Economic Forum, and bicycled 104 miles (167 km) with Rotary members in Arizona, USA, to help raise over $13 million for polio eradication. "It's an honor to go the extra mile in serving this great organization. I see Rotary as the original social network formed to exchange ideas and resources so we can transform lives. We're a bold NGO that believed it could end a disease, and we've stuck to the cause for over three decades. That thought inspires me every morning."
---
The post Rotary CEO Says Rotary Will End Polio And Do So Much More appeared first on Your Mark On The World.