Discover more from Superpowers for Good
Leadership Lessons From—And For—the World's Great Changemakers
Over 3,000 subscribers
Rebranding At M·A·C Viva Glam Fund Explicitly Focuses On LGBTQ Equality To Boost HIV Fight
This post was originally produced for Forbes.
You can download an audio podcast here or subscribe via Apple Podcasts or Google Play.
Due to improved treatments, the number of annual HIV infections in the U.S. declined steadily for years until about 2013, but the latest statistics at HIV.gov show no improvement since. About 39,000 people annually are infected.
One of the leading players in the fight to eradicate AIDS has been the M·A·C AIDS Fund, which recently rebranded as the M·A·C Viva Glam Fund, redoubling its efforts to fight AIDS by focusing more on LGBTQ equality. Over the past 25 years, the fund has raised and spent over $500 million. All the money comes from the sale of Viva Glam lipstick products where 100% of proceeds go directly to the fund to fight HIV/AIDS.
Nancy Mahon, 54, Estée Lauder's senior vice president of global corporate citizenship and global executive director for the M·A·C Viva Glam Fund, explains the strategy shift—the theory of change—that motivated the rebranding.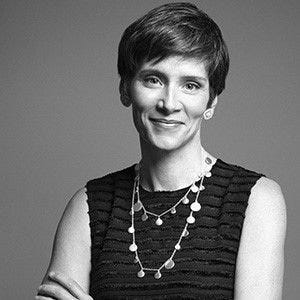 Nancy Mahon CREDIT: MAC VIVA GLAM FUND
"We've always funded causes that are related to stigma and equality and we've always funded women and girls but it is really clear that unless we redouble our efforts and use our corporate microphone to specifically focus on that those issues that we won't make any headway," she said in an interview you can watch in the video player at the top of this article.
Anthony Thompson, principal for Bernstein Private Wealth Management and volunteer treasurer of the M·A·C Viva Glam Fund, reminds us that "There is still no cure for the virus that causes AIDS, and thousands of infections occur each month especially in our most vulnerable populations."
African American gay men are among those most likely to contract the disease. Statistics also show that more Latino gay men are being infected than in the past. The rebranding strategy is based on the premise that achieving real LGBTQ equality will save lives by yielding improved healthcare and reduced stigma.
This year, M·A·C Cosmetics, which sells the Viva Glam products, will sponsor more than 20 regional Pride events, including the Los Angeles Pride and WorldPride NYC events. M·A·C artists, employees, influencers and others will march in the parades in support of the effort.
Mahon notes that the M·A·C Viva Glam Fund has its roots in the LGBTQ community. Founded by "Frank and Frank" (Frank Angelo and Frank Toskan) who she says would have been married if that had been possible at the time, believed "our friends are dying, and this is part of who we are." She adds that the effort predated cause marketing. "It actually wasn't cause marketing it was just cause."
Part of the shift in branding is an acknowledgment that this is cause marketing. "If people don't buy that product, we don't make money to give away," Mahon explains. "So, I think that's the sort of secret or core of business corporate purpose is you have to be clear that you're a business."
Deborah Landesman, board chair of the McKnight Foundation, says the M·A·C Viva Glam Fund is having a big impact "by tackling the toughest issues with courage and integrity." She adds that with each sale, M·A·C Cosmetics makes "a promise to its consumers, employees and communities to make a difference."
That promise may be fulfilled in statistics in the future that show fewer HIV infections across all populations, including the most vulnerable.
Follow me on Twitter or LinkedIn. Check out my website.
---
Are you part of the good crowd? Join GoodCrowd.school, school for changemakers today.
The post Rebranding At M·A·C Viva Glam Fund Explicitly Focuses On LGBTQ Equality To Boost HIV Fight appeared first on Your Mark On The World.