Discover more from Superpowers for Good
Leadership Lessons From—And For—the World's Great Changemakers
Over 3,000 subscribers
Philanthropist Funds Personalized Research Program For Brain Cancer
Download the podcast via Apple Podcasts, Google Play or Spotify.
Glioblastoma (GBM) is the most complex and aggressive type of cancer that originates in the brain. There hasn't been a new FDA approved treatment brought to market in 15 years, and survival rates for GBM have not changed in 30 years – 90% of those diagnosed succumbing to the disease within five years. For the 1.4 million people worldwide living with malignant brain tumors, and an estimated 256,000 that will be diagnosed by the end of the year, this is a grim reality.
Venturing where others have not, the Ivy Brain Tumor Center is taking a completely different approach to personalized care with industry-first clinical trials that are based on:
Advanced genetic testing that matches each patient with the best possible treatment.

Micro-dosing, which reduces short-term side effects.

The combining of FDA approved treatments for GBM with other FDA approved cancer drugs that have never-before been used for brain tumors.
As a result, the Ivy Brain Tumor Center can now determine if any given course of treatment is working in as little as seven days, versus the months it traditionally takes. If a tumor does not respond within seven to 10 days, patients are then quickly put on a new path, which saves valuable time and reduces the cost of care.
Interview with Catherine Ivy, the Founder and Board President, Ben and Catherine Ivy Foundation of Ivy Brain Tumor Center.
The following is the pre-interview with Catherine Ivy. Be sure to watch the recorded interview above.
For-profit/Nonprofit: Operating under a 501(c)3.
Revenue model: The Ivy Brain Tumor Center is a non-profit clinical trials program. It was established through a $50 million grant from the Ben and Catherine Ivy Foundation, in collaboration with the Barrow Neurological Institute.
Scale: As a non-profit, the Ivy Brain Tumor Center does not generate revenue. There are currently 40 staff members and scientists dedicated to the program.
More about Ivy Brain Tumor Center:
Twitter: @IvyBrainTumCtr
Facebook: facebook.com/IvyBrainTumorCenter
LInkedin: linkedin.com/company/ivy-brain-tumor-center
Instagram: @theivybraintumorcenter
Website: www.ivybraintumorcenter.org
The Ivy Brain Tumor Center at the Barrow Neurological Institute in Phoenix, AZ is a non-profit translational research program that employs a bold, early-phase clinical trials strategy to identify new treatments for aggressive brain tumors, including glioblastoma. The Ivy Center's Phase 0 clinical trials program is the largest of its kind in the world and enables personalized care in a fraction of the time and cost associated with traditional drug development. Unlike conventional clinical trials focusing on single drugs, its accelerated trials program tests therapeutic combinations matched to individual patients.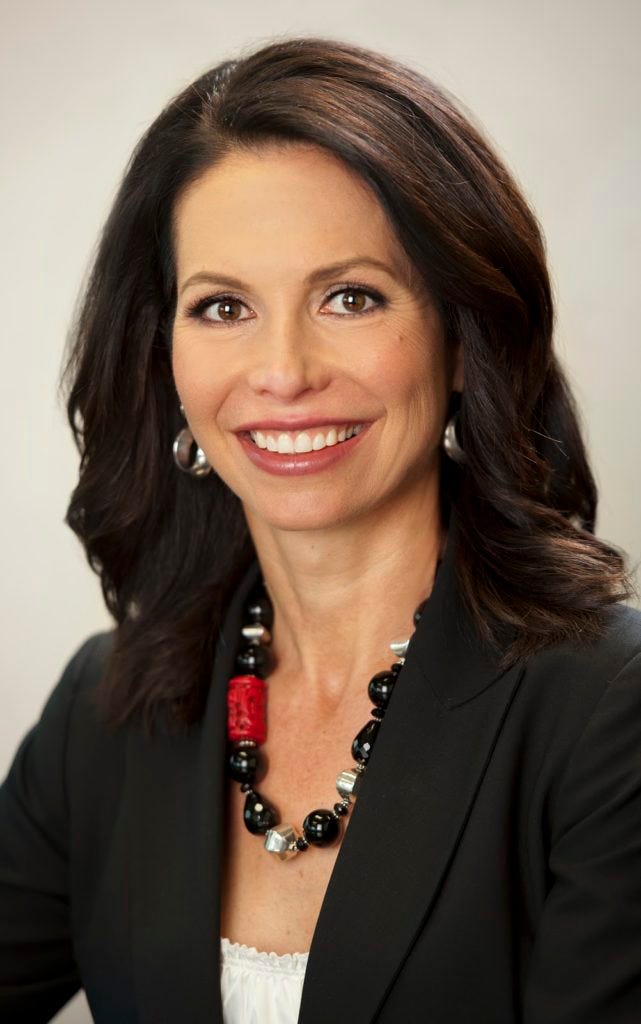 Catherine Ivy. Photo Credit: Ivy Brain Tumor Center
Catherine Ivy's bio:
Linkedin: linkedin.com/in/catherineivy/
Catherine Ivy is responsible for the administration, investment management and charitable grant-making of the Ben and Catherine Ivy Foundation. She monitors and participates in the design of the overall grant-making strategies and policies emphasizing the needs of brain tumor research.
A Certified Financial Planner, Catherine worked in the financial planning industry for over 24 years. Prior to becoming involved in the brain tumor community, she served as owner and president of Ivy Financial Planning and Associates in Palo Alto, California. She has a Master of Science degree in personal financial planning from Golden Gate University and a Bachelor of Science degree in finance from Arizona State University.
Catherine has a very personal interest in this work. She became involved in the brain tumor community when her husband, Ben Ivy, lost his battle with glioblastoma brain cancer in 2005. Since 2005, Catherine has led the effort of the Ivy Foundation contributing over $91 million to brain cancer research. She currently continues her efforts to support research on brain cancer, leading to the development of better diagnostics and treatments that offer long-term survival and a high quality of life for patients with brain tumors.
Catherine serves as a member of the Mayo Clinic Arizona Leadership Council, a board member of the Board of Directors of the Translational Genomics Research Institute (TGen) Foundation and is a member of The Philanthropy Workshop (TPW). Catherine has been on the Advisory Board of the Barrow Neurological Institute, the Advisory Council of the Society of St. Vincent de Paul and the Advisory Board of PathNorth. She also had been on the Advisory Board of the National Brain Tumor Society and served on the External Scientific Committee for The Cancer Genome Atlas (TCGA) with the National Institutes of Health.
---
The post Philanthropist Funds Personalized Research Program For Brain Cancer appeared first on Your Mark On The World.