Discover more from Superpowers for Good
Leadership Lessons From—And For—the World's Great Changemakers
Over 4,000 subscribers
People Love Co-Ops But Don't Really Know What They Are
This post was originally produced for Forbes.
Download the podcast via Apple Podcasts, Google Play or Spotify.
Greg Brodsky, 42, founder of Start.coop, a startup accelerator for co-ops, says the interesting thing about co-ops is that people love them but don't know what they are. He's working to keep the former and change the latter by helping social entrepreneurs launch successful ones.
"Co-op is this funny word that most people have heard, but really very few people can accurately define," Brodsky says. "We've actually done some research that around 76 percent of people would be more likely to support a co-op, everything else being equal, but only about 10 percent of people can accurately define it."
Traditionally, a business is owned by entrepreneur founders and investors. A co-op may be owned instead by either workers or by customers—or both.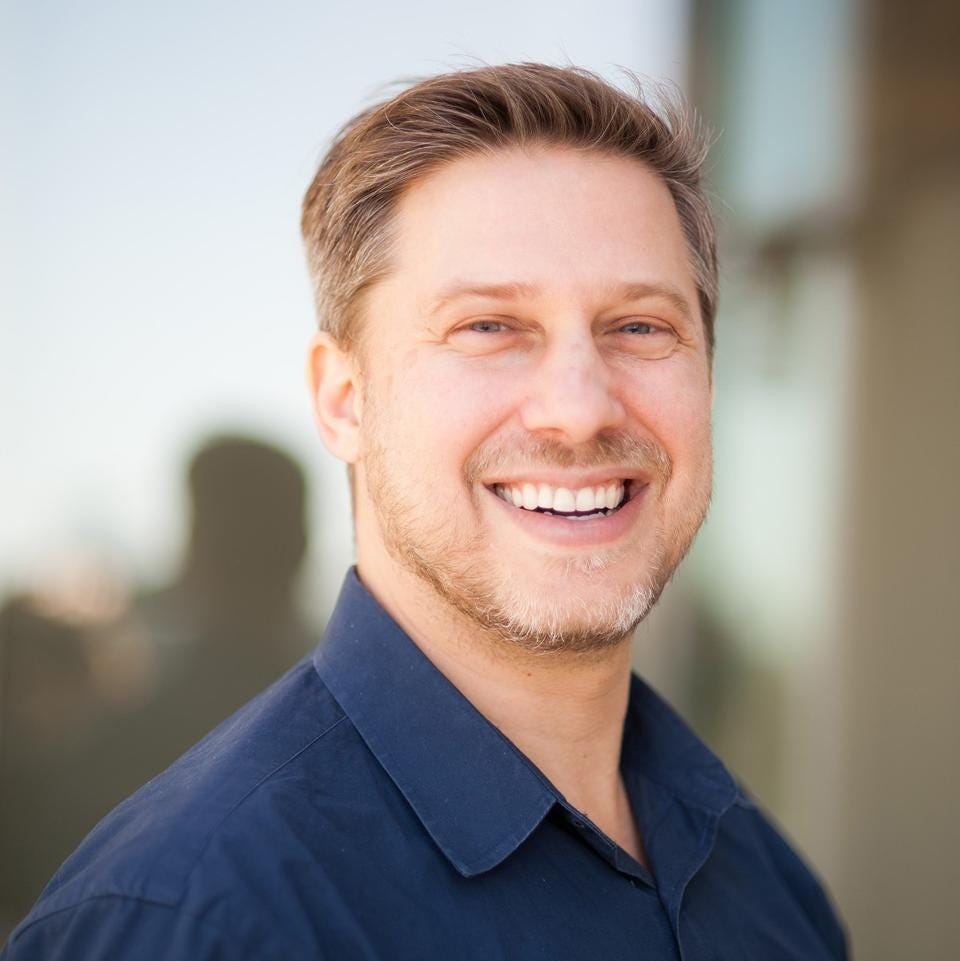 Greg Brodsky CREDIT: START.COOP
Co-ops are becoming increasing popular. Still, a traditional startup accelerator isn't equipped to guide an entrepreneur with a co-op model to a successful outcome because so much is different in a co-op.
Start.coop co-op is a 12-week accelerator program for entrepreneurs building transformative, scalable, cooperatively owned businesses.
The first cohort recently graduated. The members of the cohort include:
The Staffing Co-op, a labor staffing platform owned by workers (Baltimore, MD)

Driver's Seat Data Co-op, a data aggregation platform owned by gig drivers (Portland, OR)

Savvy Coop, the nation's first patient-owned health data platform (New York, NY)

Expert Collective, a consulting platform that connects industry need to academic experts (Cambridge, MA)

Arizmendi Roots & Return, a worker owned construction co-op building affordable housing in the bay area. (Oakland, CA)
The participants each receive a $10,000 investment plus mentoring and in return promise to pay a 2-3% royalty back to Start.coop. Brodsky expects that the model will ultimately be financially self-sustaining.
The members of the first cohort were chosen from among 82 applicants. Start.coop has just two full-time employees but 40 mentors participated in the training. Brodsky says he raised $150,000 to fund the initial operation including the investments in the co-ops.
Co-ops share accountability like they share profits and work to increase economic and social justice, create inclusive ownership and reverse wealth inequality, Brodsky says.
Rob Everts, president and co-executive director for Equal Exchange, which invested $5,000 in Start.coop, hopes the model will be successful. Still, he cautions, "I think the organization is early enough in its development that it's too soon to tell. I assume they learned a ton with this first group and will be wanting to make adjustments to improve the program. I know they recruited some very talented people and start-ups; what was new to them was carrying out their visions in the context of a democratically run cooperative."
Fledge, led by its founder Luni Libes, has grown from a single accelerator in Seattle working with social ventures to working with a network of conscious company accelerators, including Start.coop. "Greg and I have spent many many hours talking through how Fledge does that for traditional, hierarchical-run, founder/investor-owned startups and how best to modify that for cooperative startups," Luni says.
"Every lesson in the Fledge curriculum was tweaked, plus Start.coop added some lessons specific to coops," Luni notes. "In addition, Greg and I have talked quite a bit about how to fund scalable coops and how to organize investors toward that purpose."
While most people have a lot to learn about co-ops, the appeal of the model growing and now the infrastructure to support that education is too.
Follow me on Twitter or LinkedIn. Check out my website.
---
Are you part of the good crowd? Join GoodCrowd.school, school for changemakers today.
The post People Love Co-Ops But Don't Really Know What They Are appeared first on Your Mark On The World.