Discover more from Superpowers for Good
Leadership Lessons From—And For—the World's Great Changemakers
Over 3,000 subscribers
P3 Utah Works With Companies To Balance People, Planet and Profit
Download the podcast via Apple Podcasts, Google Play or Spotify.
Steve Klass founded the nonprofit P3 Utah to help Utah businesses adopt triple-bottom-line practices to better respect people and the planet along with profits. The influence of P3 Utah continues to grow.
Interview with Steve Klass, the Executive Director of P3 Utah.
The following is the pre-interview with Steve Klass. Be sure to watch the recorded interview above.
For-profit/Nonprofit: 501(c)3 Nonprofit
Revenue model: Executive director's family followed by event registration and membership fees, followed by limited corporate sponsorship
Scale: One full time employee, four part time contractors and a half dozen university student internsNe
What is the problem you solve and how do you solve it?
Deficit of conscious business effort to generate more positive impacts and limited availability of simple powerful tools to allow businesses of any size to comprehensively manage social and environmental impacts. In Utah, we created a marketplace for sustainable triple bottom line business by making us the fourth US state to allow both benefit corporation and benefit LLC registration. We created a simple six cell matrix based toolkit to support managing, measuring and communicating social and environmental impacts to all stakeholders, including employees, investors, customers and general community in all six official UN languages.
More about P3 Utah:
Twitter: @p3utah
Facebook: https://www.facebook.com/P3Utah
Instagram: @p3utah
Website: www.p3utah.org
P3 Utah promotes using the positive power of business to save the world, advocating for policy change and providing tools that all stakeholders can use in every community. We are a locally responsive politically neutral 501( c)(3) nonprofit organization with an independent board of directors headquartered in Salt Lake City, Utah. We have created a simple Matrix as a key focusing device to manage business sustainability and a toolkit that can be used by any business, organization or individual to increase the positive impacts of business. These tools are especially helpful to enterprises that are beginning to consciously manage their social and environmental impacts.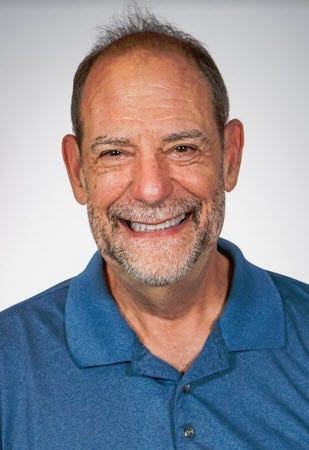 Steve Klass. Photo Credit: Joey Jonaitis The Jux Creative
Steve Klass's bio:
Twitter: @klassstrategies
Linkedin: www.linkedin.com/in/steveklass/
Steve Klass has served as Executive Director of P3 Utah since October 2012, when the Board was formed. He has led business sustainability education and networking activities in Utah since 2006 as founding president of the Net Impact Utah professional chapter. Steve is one of Utah's most experienced community service capacity builders, having served as Deputy State Planning Coordinator, SCORE start-up counselor, nonprofit board development consultant, socially responsible business plan judge and leader on nonprofit boards. He is a co-founder and secretary of the Social Enterprise Alliance Utah Chapter development team. He has operated a management consulting practice, Klass Strategies, since 1993, focusing on strategic planning, fundraising and project management for small nonprofit organizations. Steve's professional work began in program planning and budget analysis for public health, environmental quality and community and economic development programs for the state of Utah. He has an MPA and an HBA in organizational communication from the University of Utah.
The post P3 Utah Works With Companies To Balance People, Planet and Profit appeared first on Your Mark On The World.