Discover more from Superpowers for Good
Leadership Lessons From—And For—the World's Great Changemakers
Over 3,000 subscribers
One BILLION toothbrushes, which take HUNDREDS OF YEARS to decompose, end up in landfills EVERY YEAR!
Guest post by Scott London.
We are "reVITALize," and our goal is to bring the collective consciousness of Burning Man to the outside world through a recycling program that engages kids all across the country. Embracing the Burning Man principle of "Leave No Trace," the reVITALize Toothbrush Coalition program seeks to create awareness, educate, and enlist kids to join the fight against the full-blown plastic epidemic that threatens our environment, starting with their toothbrushes.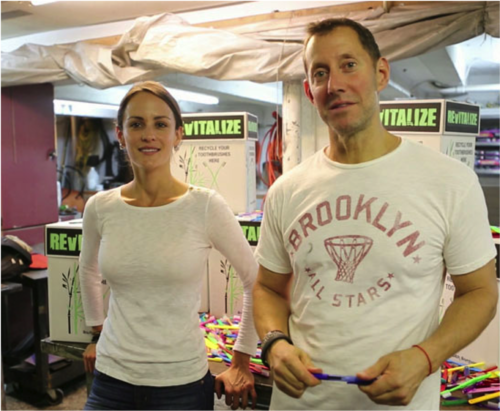 Now you may be asking, "Why toothbrushes?" Well, the answer is that we thought it would be really cool to make a giant disco ball out of them, and then have it suspended 100 feet in the air by a crane, lighting up the desert at this years Burning Man festival of course.
We thought it should look something like this: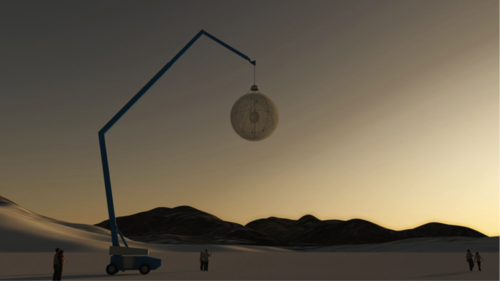 Alright, back to business. To further exasperate the plastic epidemic, the American Dental Association now recommends replacing your toothbrush every three months, further threatening the stability of our environment. reVITALize offers a year round sustainable program through our recycling partner TerraCycle, whereby each participating school earns .02 cents for every piece of plastic they collect and recycle. In addition, our organization will award a $5,000 grant to one participating school through a drawing to be announced this August.
And this is where the real fun begins. The donated toothbrushes are being used as the building blocks for an art installation designed and constructed by Yarrow Mazzetti and Overkill, to be unveiled at the 2013 Burning Man festival at Black Rock Desert, Nevada. The physical installation and interaction with the piece will be documented and sent to all the participating schools. The idea is simple. Showing kids how their small contributions assisted in the creation of something so large scale and beautiful will instill in them a sense of pride and a sense of ownership of the environment that we all live in. But it doesn't stop there. Through our partnership with TerraCycle, each participating Colgate Brigade school will receive two cents for every toothbrush they send in indefinitely.
Let's use our collective power, creativity and care, to reVITALize our youth's awareness of environmental and social responsibility, ignite their passion for the artistic power of a collective, and help them understand how their small contributions can make enormous differences in the world. The important thing to remember is that this project is not about recycling per se, or even making really cool art. reVITALize is about creating awareness of the collective consciousness of Burning Man, the principles that it represents, and instilling in our youth a sense of responsibility, ownership, contribution, and an understanding that we as individuals are all part of something greater, and we are greater as individuals through our contributions to the collective good.
We are looking to our friends both old and new to help "bring us to the finish line," on project Desert Disco Ball and we are hoping to raise $16, 500 to subsidize the completion of fabrication, as well as fund the logistics of transportation and installation at Burning Man 2013.
Follow this link to view other spectacular Burning Man masterpieces.
The post One BILLION toothbrushes, which take HUNDREDS OF YEARS to decompose, end up in landfills EVERY YEAR! appeared first on Your Mark On The World.