Discover more from Superpowers for Good
Leadership Lessons From—And For—the World's Great Changemakers
Over 3,000 subscribers
New Collaborative Report To Guide, Grow Impact Investing Globally
This post was originally produced for Forbes.
A new report on impact investing from the Impact Investing Policy Collaborative (usually abbreviated IIPC) provides a varied look at the policies and practices that are guiding the rapidly developing industry.
Tonusree Basu, Associate Director, InSight Pacific Community Ventures, who is one of the report authors, explained that "the Impact Investing Policy Collaborative (IIPC) is a global network focused on impact investing policy, founded 5 years ago, as a partnership between a Bay Area based non-profit and impact investor – Pacific Community Ventures – and the Initiative for Responsible Investment at Harvard University."
Rosemary Addis, Founder and Executive Chair of Impact Investing Australia, another of the report's authors commented on the growth of impact investing, "Realizing the potential for a global market for impact investment is still a long term game, but it has taken a significant step forward."
Katie Grace, Program Manager of the Initiative for Responsible Investment at Harvard, another author, commented on the potential for governments to influence the growth of impact investing, "All investment markets are shaped by public policy and have social implications; impact investing markets, and policy, are often the most obviously intentional in identifying and promoting social outcomes."
On Thursday, December 11, 2014 at 4:00 PM Eastern, Basu, Addis, Grace and five other co-authors of the report will join me for a live discussion about the report. Tune in here then to watch the interview live.
More about Impact Investing Australia:
Impact Investing Australia has been established specifically to develop the market for investments that intentionally create positive social impact as well as a financial return.

We believe Australia has a unique window of opportunity to galvanise and accelerate the development of impact investing and to link with growing activity regionally and beyond. This reflects local momentum in Australia and unique positioning globally.

Impact Investing Australia supports the work of the Australian Advisory Board on Impact Investing and our co-founder Rosemary Addis is Chair of the Board.

We are spearheading the Australian Advisory Board on Impact Investment's strategy to catalyse the market for impact investing in Australia, and are driving its implementation. The strategy is focused on three key areas:

Leadership to drive the impact investing market, including developing prototypes and a common language for the sector

Action to demonstrate what can be achieved through dedicated working groups on capital growth, outcomes and innovation, and market making

Policy to support the development of an enabling environment for impact investing

Impact Investing Australia is also active in helping to build a global market for impact investing. We support Australia's contribution to the Social Impact Investment Taskforce established by the G8, with our co-founder Rosemary Addis representing Australia on the Taskforce.

Impact Strategist is a bespoke global strategy firm operating as a trusted adviser at the most senior levels across sectors specialising in social innovation, impact investment and multi-sector partnerships that deliver social and economic value.
More about Citi Microfinance:
Citi Microfinance works globally with Citi businesses to develop solutions and platforms that enable Citi corporate and government clients to expand access to financial products and services.
More about Pacific Community Ventures:
Pacific Community Ventures (PCV) is an impact investor with a mission to create jobs and economic opportunities in low income communities. Founded in 1998, PCV is a nonprofit focused on driving lasting, positive economic and social change by way of an ecosystem of four core programs: business advising, loans, impact evaluation and policy and best practices. PCV has collaborated with the Initiative for Responsible Investment at Harvard to establish the Impact Investing Policy Collaborative (IIPC). The IIPC is a community of researchers, policymakers and practitioners, who use research, convening and partnership to create and share knowledge in order to grow impact investing markets locally and globally.

The IIPC has just released its latest report "Impact Investing Policy in 2014: A Snapshot of Global Activity." This is a first-of-its-kind publication focusing on country- or issue-areas relevant to impact investing, ranging from: conceptual pieces on the development and mapping of the policy system; to examples of specific policies that have supported market development; and insights from private firms into how impact investing intersects with other key market areas such as international development and infrastructure investment. This IIPC report broadens the conversation from what public policy could enable, to what public policy is enabling in different countries and markets.
More about the Initiative for Responsible Investment at the Hauser Institute for Civil Society at the Harvard Kennedy School:
The Initiative for Responsible Investment at the Hauser Institute for Civil Society at the Harvard Kennedy School is an applied research center that focuses on fundamental issues and theories around the social utility of finance. Through research and ongoing dialogue, the IRI looks at opportunities across asset classes, issue areas, and investor types to engage private sector investment around environmental and social goals.
More about the Inter-American Development Bank:
Partnering with clients, the IDB seeks to eliminate poverty and inequality, and promotes sustainable economic growth. The Bank supports clients in the design of projects, and provides financing, technical assistance and knowledge services to support development interventions. The IDB focuses on empirical evidence for making decisions and measuring the impact of this projects to increase its development effectiveness.
Opportunities for the Majority
The Opportunities for the Majority (OMJ) initiative promotes and finances market-based, commercially viable business models that engage private sector companies, local governments, and communities in the development and delivery of quality goods and services for the base of the pyramid (BOP) in Latin America and the Caribbean.
Created in 2007 as part of the Private Sector Group of the Inter-American Development Bank (IDB), OMJ provides financing to small, medium-size, and large companies, financial institutions, and funds that support the development or expansion of business models that serve BOP markets. OMJ has supported BOP business models in 18 countries of the region in different sectors such as health, education, housing, and financial services, among others.
More about Crédit Coopératif:
Crédit Coopératif is a french cooperative bank with a history of activity in France of more than 120 years. It's 100% owned by its members (80 000 members out of 320 000 clients) which are legal entities (52%) and private individuals (48%). Only legal entities have a voting right. The bank is financing the actors of the social and solidarity economy in France, ie associations, cooperatives, mutuals and foundations. The bank is involved through partnerships in certain european and west african countries countries : it fully owns a capital investment company in Poland dedicated to the financing of the polish SMEs and associations. Crédit Coopératif belongs to two networks of sustainable and ethical banks : Global Alliance for Banking on Values (GABV) and European Federation of Ethical banks (FEBEA).

Crédit Coopératif is a member of the secong banking group in France, BPCE.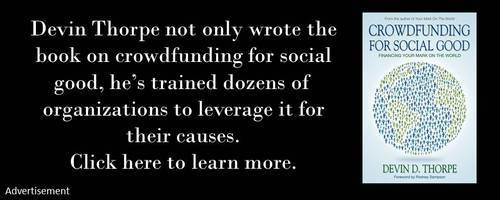 More about the Bertha Centre for Social Innovation and Entrepreneurship at the University of Cape Town Graduate School of Business:
The Bertha Centre for Social Innovation and Entrepreneurship (Bertha Centre) at the University of Cape Town Graduate School of Business (UCT GSB) was established in 2011 as a centre of excellence in Africa dedicated to research, teaching, dialogue and support of social innovations that positively change and challenge rules, policies, technologies, structures, beliefs and institutions.

The Bertha Centre invests in the next generation of social innovators through scholarships; practical, rigorous teaching, exposure and debate; and a focus on applying leading social innovation research. Bertha Centre streams of focus include Education Innovation, Inclusive Health Innovation and Innovative Financing.
More about ICAP Partners:
ICAP Partners is a consultant and collaborator on the business of impact investing, providing strategic advice, skills and capacity building, performance evaluation, and thought leadership. ICAP has a clear long-term vision: every individual and institution investing with impact. ICAP is about building on the lessons in market sectors where competitive financial returns and measurable social value have been sought and created in tandem. ICAP clients include prominent non-profits, for-profit asset owners and intermediaries, and networks in impact investing.
Addis's bio:
Rosemary Addis is a globally recognized strategist and thought leader in social innovation and investment, with deep expertise in creating social and economic value.

She led the creation of the Australian Government's first dedicated social innovation unit, designing initiatives to build the field of impact investing including the Social Enterprise Development and Investment Funds, and a "networked incubation" model of developing initiatives for transformational social change. Rosemary is the Australian representative on the Social Impact Investment Taskforce established by the G8, Chairs the Australian Advisory Board on Impact Investment, is member of the NSW Government Social Investment Expert Advisory Group, and is a Senior Fellow of the Impact Investing Policy Collaborative. She has held senior roles across all sectors including leading National Reform for the Victorian Department of Premier & Cabinet, part of the Executive team at The Smith Family and as an equity partner at what is now Allens-Linklaters, recognised as one of the World's Leading Lawyers by Chambers Global. Rosemary is an experienced director, has a first-class honours degree in Law, The New York Bar, and is internationally accredited as a broker of cross-sector partnerships.

Her published works include Delivering on Impact: the Australian Advisory Board's Breakthrough Strategy to Catalyse Impact Investment (2014); IMPACT-Australia: investment for social and economic benefit (2013); Inviting Investment in Social Enterprise (2007) and contributions to Laws of Australia (1998). Her work also led to publication of Networked Incubation in Government: a Case Study of Children's Ground (Liana Downey & Associates, 2013) and Place Based Impact Investment in Australia (I Burkett, 2012).
Annibale's bio:
Bob Annibale leads Citi's initiatives and partnerships supporting community development and inclusive finance through financial inclusion, education, asset building, neighborhood revitalization, and small-business and micro-enterprise development. He also leads Citi's global commercial relationships with microfinance and community institutions. Working with Citi businesses and community partners, Inclusive Finance and Community Development strive to develop appropriate, innovative and sustainable products and services that contribute to expanding access to financial services.
Basu's bio:
Tonusree Basu is the Associate Director for Policy at Pacific Community Ventures (PCV). In this role she manages organizational partnerships with PCV's global network and the development of research strategies to promote better policy design for investments that catalyze social and environmental benefits. She is responsible for the deliverables for PCV's global policy initiatives and for anchoring the strategic growth of the Impact Investing Policy Collaborative (IIPC), co-convened by PCV and the Initiative for Responsible Investment at Harvard University. Tonu holds a Master in Public Administration from the Harvard Kennedy School of Government (where she was a Public Service Fellow), an MSc in Politics and Communication from the London School of Economics and Political Science, and a BA from Lady Shri Ram College, University of Delhi.
Grace's bio:
Katie Grace is Program Manager at the Initiative for Responsible Investment, where she conducts research on public policy and impact investment, sustainable cities investment, and place-based frameworks for community development. Prior to the IRI, she worked as a research analyst at the Tellus Institute on corporate sustainability performance indicators and analysis of the effects of university endowments on employment and the community. Katie has a BA from Williams College in Political Science with a Concentration in Leadership Studies.
Darville's bio:
Sandy Darville is Principal Specialist in the Office of the Vice Presidency of the IDB, overseeing development effectiveness and impact assessment for a portfolio of over $5 bn. She was named to this position in 2013 after serving as Chief, Development Effectiveness, for the Multilateral Investment Fund, since 2010, where she introduced a new system to improve the efficiency, effectiveness and knowledge assessment of MIF programs. This system covers a portfolio of over 600 grant and investment operations supporting private sector development in Latin America and the Caribbean.

Ms. Darville brings a strong microfinance and sme operational background to this function, having previously built and led MIF's financial inclusion activities for 12 years. Under her leadership, the MIF became the region's most important donor and investor in microfinance and early stage equity investing in Latin America and the Caribbean. She grew the MIF portfolio from 7 to over 100 transactions, including investments and loans some of the region's first and most important impact investments in transforming microfinance organizations, microfinance start-ups, investment funds and other vehicles. In addition to the development effects of these operations, MIF's portfolio has demonstrated financial success.

Prior to working at the MIF, Sandy was a senior investment officer at the IIC originating, analyzing and managing direct projects, financial sector transactions and equity investments throughout the LAC region.

She has served on the Boards of microfinance banks, investment funds and on the investment committee of the Consultative Group to Assist the Poor (C-GAP). She has a Masters in International Management from Thunderbird, Phoenix, AZ, and a B.A. in Economics from the University of Virginia.
Langendorff's bio:
Cyrille Langendorff is managing at the International Affairs Department of the french cooperative bank Credit Coopératif (CC), member of BPCE banking group and has over 20 years of experience in the banking sector. After achieving a masters in finance from Paris Dauphine University, Cyrille began his investment banking career working for Banque Paribas and ABN AMRO Bank in Abidjan, London and Paris for 15 years. Prior to his current role as project manager at CC, Cyrille worked for four years in analysing and monitoring for CC the solidarity investments portfolio of investment funds managed by Ecofi Investissements (an asset management company of CC Group) in France, and the european investments done with CC's partners of the European Federation of Ethical and Alternative Banks (FEBEA) and the Global Alliance for Banking on Values (GABV). He's been member of the advisory board of Nexus for Impact Investing (NEXII) and rapporteur of the French national advisory board's report on social impact investment (2014).
Sarkas's bio:
Micah is currently an Impact Investment Project Manager, at the Bertha Centre for Social Innovation and Entrepreneurship, at the Graduate School of Business. Prior to this he has worked in multinational investment corporations in London and Cape Town, where he held positions in both JP Morgan and BlackRock, Inc. Micah holds an MBA from the University of Cape Town, Graduate School of Business and has completed all 3 levels of the CFA programme.
Thornley's bio:
Ben Thornley is the founder of ICAP Partners, a consultant and collaborator on the business of impact investing. Ben was a managing director at PCV prior to creating ICAP Partners, where he led PCV InSight, the global research and consulting practice. Ben developed a number of prominent initiatives in that position, focused on impact investing best practices in partnership with CASE at Duke University and ImpactAssets, and on the role of policy in impact investing, with the Initiative for Responsible Investment (IRI) at Harvard University and the World Economic Forum. In 2013, Ben was invited by the White House to be the first expert presenter to the Social Impact Investment Taskforce, convened under the UK's Presidency of the G8. His clients and funders at PCV InSight included many prominent financial and philanthropic institutions, including CalPERS, Citi, Ford Foundation, Rockefeller Foundation, Omidyar Network, MacArthur Foundation, and Annie E Casey Foundation. With support from Rockefeller, and together with the IRI, Ben drove PCV's creation of the Impact Investing Policy Collaborative.
Remember to "join the cavalry" by subscribing to Devin's content here.
The post New Collaborative Report To Guide, Grow Impact Investing Globally appeared first on Your Mark On The World.