Discover more from Superpowers for Good
Leadership Lessons From—And For—the World's Great Changemakers
Over 3,000 subscribers
Miranda Lambert's MuttNation Gifts Three Grants To Shelters On Behalf Of Their Volunteers
The MuttNation Giving Back "Giving Tuesday" Challenge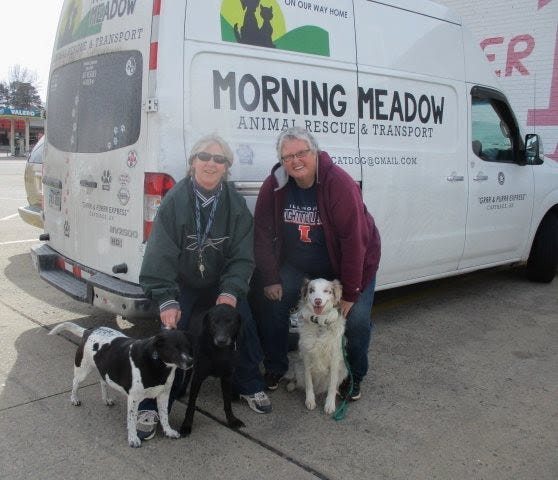 Press Release – NASHVILLE – (February 28, 2019) – Animal-loving, country superstar Miranda Lambert changed things up for Giving Tuesday. Rather than asking her mutt-loving fans to donate to her 501c3 nonprofit MuttNation Foundation, she asked them to commit to volunteering for a day at their local shelter and subsequently announced that three of those lucky shelters would be randomly selected to each receive a $1,000 donation on behalf of their volunteer.
"We didn't know if one person or 100 people would rise to the challenge and were thrilled by the response of 399 rescue-loving folks who signed on. Nothing makes me happier than to see people actively participate in making a positive difference at their local level," said Miranda.
"We could not do what we do without our volunteers" added Paul Robinson of Morning Meadow Animal Rescue (Fordyce, AR), one of the three selected shelters. The other two rescues receiving MuttNation grants are BARC Humane Society of Palestine, TX and Dogwood Animal Shelter of Osage Beach, MO.
MuttNation encourages everyone who has the time to volunteer at their local animal shelter – and to share your stories and photos online and tag MuttNation.
About MuttNation Foundation
Founded by Miranda and her mom, Bev Lambert, in 2009, MuttNation is a donation-supported 501(c)(3) nonprofit organization with a mission to promote the adoption of shelter pets, advance spay & neuter and educate the public about the benefits of these actions. MuttNation also works with transport partners to assist and relocate animals under threat of euthanasia and during times of natural disaster. With a goal of finding a forever home for every shelter animal, MuttNation supports animal rescues across the country, hosts adoption events throughout the year, provides positive reinforcement for the shelter adoption experience, works to raise awareness for its causes and develops and implements initiatives to further its mission-driven goals. For more information, visit: www.muttnation.com.
About Miranda Lambert
Vanner Records/RCA Records Nashville singer/songwriter Miranda Lambert is the reigning ACM Female Vocalist of the Year, having been bestowed this honor for eight consecutive years. Her accolades include 2 Grammy Awards, 13 (CMA) Country Music Associations Awards, and 32 (ACM) Academy of Country Music Awards as well as many other honors, including the prestigious Harmony Award from the Nashville Symphony.
The Texas native released her last record, a double album titled The Weight of These Wings in November 2016, that debuted at No. 1 on the Billboard Country Albums chart. She touts six studio albums to her repertoire; Kerosene (2005), Crazy Ex-Girlfriend (2007), Revolution (2009), Four The Record (2011) and Platinum (2014), the latter earning Lambert a GRAMMY Award for Best Country Album, in addition to her previous GRAMMY win for Best Female Country Vocal Performance in 2010 for "The House That Built Me." The first song released from The Weight Of These Wings, "Vice," received multiple Grammy and ACM Award nominations. Lambert's next single "Tin Man", which she debuted at the 52nd Academy of Country Music Awards in 2017 won Song of the Year at the 53rd Academy of Country Music Awards (ACM).
Miranda toured extensively in 2018, starting with the "Living Like Hippies" in January and then following it up with "The Bandwagon" summer tour with Little Big Town. She was also honored by the Country Music Hall of Fame and named "Artist In Residence" with 2 performances in September. As if that wasn't enough, she wrapped the year with releasing another Pistol Annies album on November 2. For more information, visit: www.Mirandalambert.com.
---
Are you part of the good crowd? Join GoodCrowd.school, school for changemakers today.
The post Miranda Lambert's MuttNation Gifts Three Grants To Shelters On Behalf Of Their Volunteers appeared first on GoodCrowd.info.