Discover more from Superpowers for Good
Leadership Lessons From—And For—the World's Great Changemakers
Over 3,000 subscribers
Meet Beta Boom, A Seed-Stage VC Fund For Underserved Entrepreneurs
Download the podcast via Apple Podcasts, Google Play or Spotify.
Raising capital is almost never easy for entrepreneurs but data suggests it can be more difficult for some than others. Minorities and women are much less likely to receive VC investments. People living outside California, New York and Boston are also much less likely to receive venture capital.
Enter Beta Boom, with Managing Partner Kimmy Paluch, herself a minority, based in Salt Lake City and focused on investing in these underserved communities.
Interview with Kimmy Paluch, the Managing Partner of Beta Boom.
The following is the pre-interview with Kimmy Paluch. Be sure to watch the recorded interview above.
For-profit/Nonprofit: For-profit
Revenue model: Beta Boom makes equity-based investments in portfolio companies and generates revenue upon exit.
Scale: Beta Boom was founded in 2018 and primarily consists of the two founding partners. Thus far the company has a portfolio of 6 companies spanning across the U.S. and Canada.
What is the problem you solve and how do you solve it?
Fully 92% of U.S. venture capital investments go to men, 87% investments go to white founders and over 70% go to just three regions: Silicon Valley, New York City and Boston. Studies on these homogenous investing trends have reported economic and social losses, given that overlooked diverse and female founders tend to outperform while also creating solutions that address widespread problems.
Beta Boom solves this problem by closing these gaps through investment capital, human capital, education, and an ecosystem of support that further combats bias throughout the founder's journey.
More about Beta Boom:
Twitter: @betaboom
Facebook: facebook.com/betaboom
Instagram: @betaboom
Website: betaboom.com
Beta Boom is a pre-seed firm investing in software startups in rising tech hubs with an emphasis on those run by founders that have been overlooked due to gender, race and background. Beta Boom unlocks the potential of founders from diverse backgrounds via a lab-like model that embeds product and growth teams to work alongside portfolio companies to enhance execution and build internal capacity.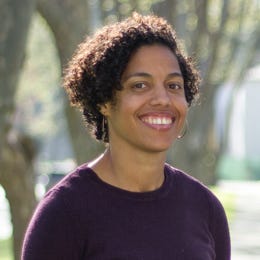 Kimmy Paluch. Photo Credit: Katherine O'Toole
Kimmy Paluch's bio:
Twitter: @kimmypaluch
Linkedin: linkedin.com/in/kimmy
Instagram: @kimmy.paluch
Kimmy is a founding partner of Beta Boom and a strong advocate for women, and diversity and inclusion efforts in the tech space. Prior to Beta Boom, Kimmy founded a Silicon Valley innovation firm which she ran for over a decade. She also developed and led the whitespace gaming division for LeapFrog Inc. and served as Director of Digital Marketing for a 3D printing toy startup with locations across the MidWest. Kimmy has a B.A. in Computer Science from Dartmouth College and MBA from MIT Sloan School of Management.
The post Meet Beta Boom, A Seed-Stage VC Fund For Underserved Entrepreneurs appeared first on Your Mark On The World.