Discover more from Superpowers for Good
Leadership Lessons From—And For—the World's Great Changemakers
Over 3,000 subscribers
Make the Most of Giving Tuesday With a Skills-Based Volunteer Program for Your Company
Press Release – With Giving Tuesday upon us (Tuesday, December 3rd), many individuals will be coming out in force to support the causes that are meaningful to them. Often, companies remain quiet during #GivingTuesday festivities, but there's a powerful way for small business to get involved. This year, small businesses in the U.S. may wish to consider a new, and often more sustaining, way of giving – for their employees and for the companies themselves: skills-based volunteering.
Skills-based volunteering leverages the specialized skills and talents of individuals to strengthen the infrastructure of nonprofits, helping them build and sustain their capacity to successfully achieve their missions. Small businesses, in particular, with their close connection to the towns and cities in which they work, are often best positioned to help local nonprofit organizations.
"The practice delivers strong immediate and long term value, helping nonprofits build and sustain their operations," said Danielle Holly, CEO of Common Impact, an organization that matches companies with non-profits. "Nonprofits spend a mere 2% of their budget on the critical capacity building functions that allow their programs to be delivered effectively and at scale. When small businesses give with the time and talents of their people – to support new entrepreneurial approaches, financial planning, local marketing – we see an immediate strengthening of the nonprofits they support."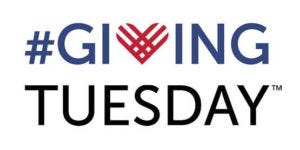 Common Impact's employee engagement programs match employee volunteers with nonprofits throughout the U.S., with a focus on technology, marketing, human resources and financial management. The organization recently launched an approach to engaging companies in local disaster preparedness and resiliency initiatives in the wake of an increase in natural and man-made disasters – from the issues at the border to wildfires in California. It is CI's belief that helping to prepare for such tragedies can be more effective than simply responding
Skills based volunteering has become the fastest growing corporate engagement program, with now more than 64% of companies offering their employees an opportunity to donate with their skills. Businesses recognize that pro bono support can be an incredible training ground for their employees – taking them outside of their comfort zone and placing them in a new, resource-constrained environment. "More than 98% of our skilled volunteers report that they have improved their workplace, leadership and / or functional skills through these programs. It's one of the best experiential learning programs out there." Read more about the benefits of SBV for companies (PDF).
Here are a few ways that small businesses can get involved this Giving Tuesday:
Speed Consulting: Open your office or store-front doors to local nonprofits and provide a training or 1:1 speed consultation on the components of building a business that you know best, whether that's regional marketing, financial planning or supply management.

Encourage Employees to Volunteer: Provide employees paid time off to use their skills to support an organization they care about or that your business is supporting. Encourage them to take the lead on "self-organizing" projects. By identifying a need and bringing people together to meet that need – often including members of social, faith-based or other organizations – individual volunteer leaders can help create lasting change.

Share Capacity Commons: Equip nonprofits and your employees with Capacity Commons, a recently launched one-stop-shop for skilled volunteering that enables them to learn how to shape effective engagements and find volunteers.
Companies of all industries and sizes have come to regularly rely on Common Impact's services, including regional business such as Harvard Pilgrim and Berkshire Bank to global powerhouses such as JPMorgan Chase, Fidelity Investments and Charles Schwab.
For more information on how your company can begin a skills-based volunteer program, for Giving Tuesday, or at any time throughout the year, please visit: commonimpact.org.
---
The post Make the Most of Giving Tuesday With a Skills-Based Volunteer Program for Your Company appeared first on GoodCrowd.info.