Discover more from Superpowers for Good
Leadership Lessons From—And For—the World's Great Changemakers
Over 3,000 subscribers
It May Be Easier To List The Causes He Hasn't Meaningfully Impacted
Download the podcast via Apple Podcasts, Google Play or Spotify.
Dr. Scott Leckman is a dear friend, so yes, this is personal. If we are known by the company we keep, I certainly want to keep his company.
Rotary connected us, specifically the Salt Lake Rotary Club where he is a past president. For the year ended June 30, 2019, Scott served as the district governor for the state of Utah. (District 5420 is, I believe, the only Rotary district to cover exactly one U.S. state.) He has been the district's leading voice on polio eradication for at least a decade, often leading immunization trips to India.
It turns out, Rotary is just the tip of Scott's iceberg. He served for years on the international nonprofit Results board with Mohammed Yunus and Sam Daley-Harris fighting extreme poverty globally. He served as the Chairman for a year.
He presently serves as the Chairman of the board for Citizens' Climate Education, the 501(c)(3) educational nonprofit affiliate of the 501(c)(4) advocacy organization Citizens' Climate Lobby. The organizations jointly work toward finding common ground in the political arguments around climate change.
He also helped to found the Health Access Project, an effort to organize doctors to provide volunteer care for low-income, uninsured people living in Salt Lake County. To date, the organization has provided more than $20 million of free medical care.
There is more but suffice it to say, Scott is an extraordinary humanitarian. It is my honor to call him a friend and a privilege to share his story with you.
Interview with Scott Leckman, the surgeon and activist of.
The following is the pre-interview with Scott Leckman. Be sure to watch the recorded interview above.
Organizations Scott Supports: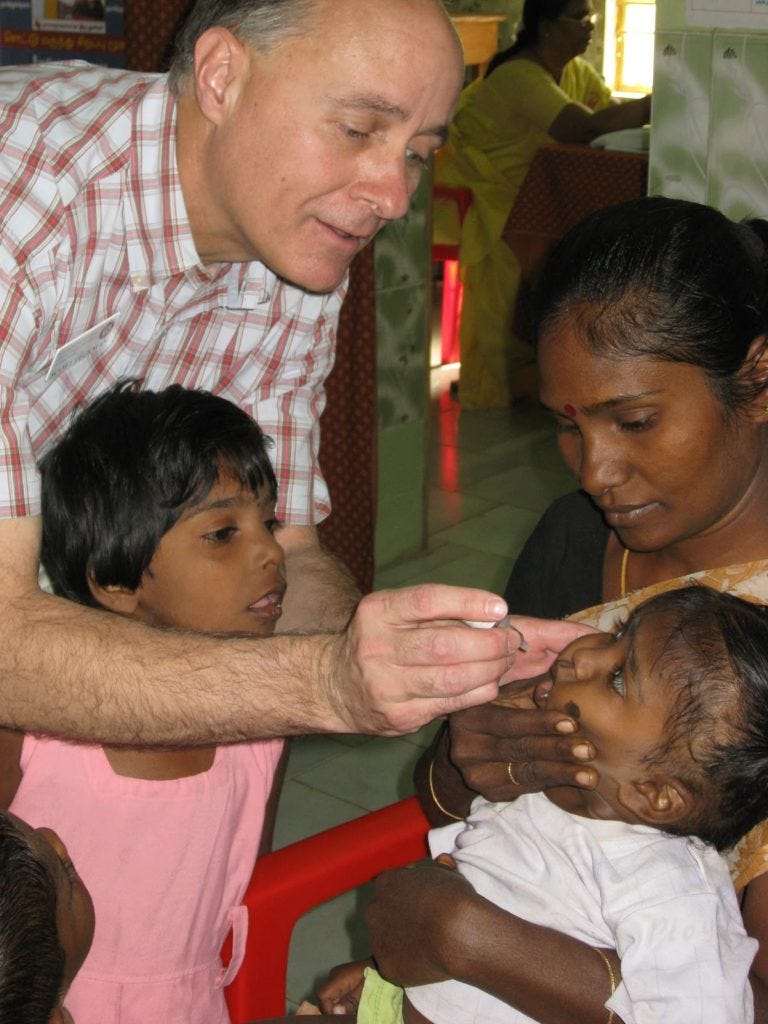 Scott Leckman. Photo Credit: Scott Leckman
Scott Leckman's bio:
Twitter: @leckman_scott
Linkedin: linkedin.com/in/scott-leckman-0017924/
Website: scottleckmanmd.com
SCOTT A. LECKMAN, MD, FACS
Dr. Leckman is a general surgeon in private practice in Salt Lake City. He is the past Chairman of the Board of Directors of RESULTS and the RESULTS Educational Fund, organizations dedicated to creating the political will to end the worst aspects of poverty. As a volunteer for over 30 years, he has successfully advocated for increasing U.S. commitment to maternal and child health, fighting HIV, TB and malaria, and the spread of microfinance throughout the world.
He was Utah's 2005 Doctor of the Year. He is a past President of the Utah Medical Association. He is Chairman of the Board of Citizens' Climate Education, which has the mission to educate the public, media, volunteers and members of Congress on climate change solutions.
He received B.S. and M.S. degrees from Stanford University. He obtained a Doctorate of Medicine and his surgical training at the University of Utah. The University of Utah, School of Medicine Alumni Association named him their 2016 Distinguish Humanitarian.
In 2001, Dr. Leckman helped initiate the Health Access Project, a program with the mission to improve access and coordinate comprehensive health care for low-income uninsured individuals in Salt Lake County. As a result, more than 600 physicians and nine hospitals in the county are providing free care to qualified individuals which has totaled, thus far, more than $23 million in donated health care. In 2014, in recognition of this effort, he received the Surgical Volunteerism Domestic Award from the American College of Surgeons.
Scott has had several experiences serving as a volunteer surgeon. As a civilian surgeon with Project Hope, working with the US Navy, he has operated on the USNS Mercy after the Tsunami in Northern Sumatra, Indonesia, in Mississippi after Katrina, in Papua New Guinea and the Solomon Islands and in Latin America on the USNS Comfort. With Hernia, International, he has taught local surgeons hernia repair with mosquito net for mesh, in Nigeria, Peru, Cambodia, Ecuador, Thailand, Kenya, India and Bangladesh. In addition, he has taught laparoscopic surgery to surgeons in Mongolia.
He is a Past President of the Rotary Club of Salt Lake City and Assistant Governor for District 5420 (Utah). He is the 2018-19 District Governor for Rotary in Utah. He regularly organizes trips for Utah Rotarians to India where they participate in Rotary greatest project, the eradication of polio, by immunizing children with polio vaccine. In 2015, he was awarded The Rotary Foundation, Certificate of Excellence, in recognition of his valuable service to the cause of polio eradication.
In 1998, Dr. Leckman was the Democratic Party's nominee for the United States Senate.
He lost in a landslide. He was awarded the Utah Medical Association's Community Service Award in 1994 and again in 2004. He is a recipient of the Gandhi Peace Award. In 2005, in recognition of his contribution to the community, he received the Utah Minuteman Award from the Utah National Guard. He was named Rotary District 5420's "Rotarian of the Year", 2010-2011. In 2008, Utah Business Magazine honored him as a "Healthcare Hero". He is the father of two sons.
---
The post It May Be Easier To List The Causes He Hasn't Meaningfully Impacted appeared first on Your Mark On The World.