Discover more from Superpowers for Good
Leadership Lessons From—And For—the World's Great Changemakers
Over 3,000 subscribers
Is It Possible For Haiti To Thrive? Former PM Lamothe Says Yes
This post was originally produced for Forbes.
Download the podcast via Apple Podcasts, Google Play or Spotify.
9/28/19 Update: Readers have noted that this article should properly have mentioned for context that former Haitian Prime Minister Laurent Lamothe has been credibly accused of corruption as more fully described here.
Laurent Lamothe, 47, former Prime Minister of Haiti, says Haiti—and other low-income countries—can thrive by implementing new taxes on telecom and banking transactions.
Lamothe, who resigned as the PM in December of 2014 after serving two and a half years—longer than any PM since the Haiti earthquake in 2010—says micro levies on small transactions provide an opportunity for countries like Haiti to begin collecting revenues and investing them in infrastructure and projects that will help their people lift themselves from poverty.
Today, Lamothe operates LSL Worldwide Initiative, advising low- and moderate-income countries. He points to Singapore and Estonia as countries that have successfully accelerated their economies through digitization.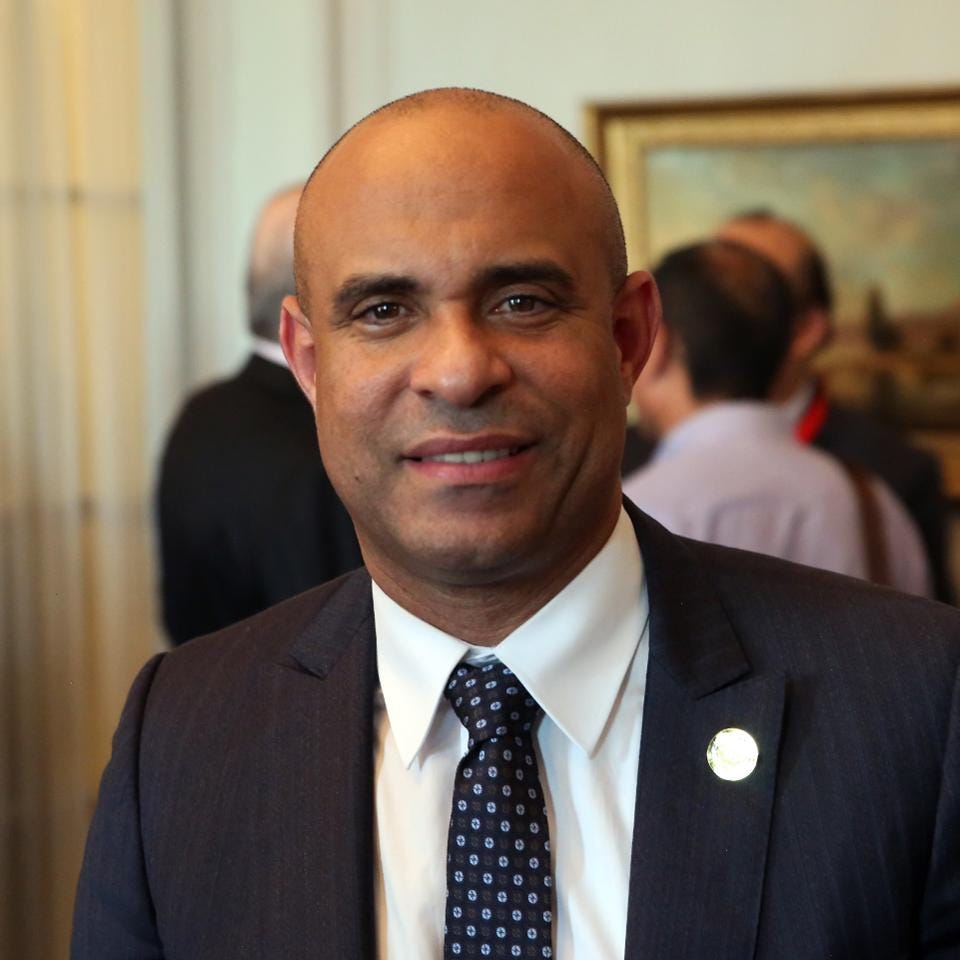 Laurent Lamothe CREDIT: LSL WORLDWIDE INITIATIVE
"Emerging countries especially have very little means to finance their development," Lamothe says. "With a solution called Innovative Financing for Development—applied within not only the telecoms industry, but also the financial services industry—governments are able to leverage millions of transactions, apply a micro-levy onto those transactions, and bring in millions of additional dollars for development."
One entrepreneur in Haiti, who agreed to share some thoughts with me on condition of anonymity, says, "Haiti has a lot of challenges but the top three are:"
Job creation to break the circle of poverty and inequality.

Access to basic infrastructure like roads, water, sanitation, decent home, and internet connectivity to improve conditions of living nationwide.

Access to quality health and education systems to build a more competitive population better prepared for the challenges of the 21st century and to create a its own prosperous future.
He adds, "For this LSL program to succeed it should first and for most empower the government to truly own public policy, create a real vision, promote sustainable government investment planning and not encourage corruption. Those innovative financing solutions should not tax poor people or endebt future generations."
He also notes that solutions require innovation and a participatory process that is lacking in Haiti.
Lamothe observes that in Haiti, about 70% of the economy is informal. He says, it takes six months to start a formal business, effectively forcing people to operate informally, without business registration and without paying taxes.
"The private sector, merchants, entrepreneurs, small shops, they all digitized because they're all using their phones to do business," he says. This reality creates an opportunity for the country to begin collecting revenue from the informal sector of the economy, allowing the government to function better and deliver on its obligations to the people.
Lamothe's hope is to see new government revenues deployed to help the people. "You want to do it in a way that helps, you know, basically the poor to graduate them out of poverty by being able to leverage the innovative development in order to give back to them, whether it whether it's to provide better schools in order to provide scholarships or children, whether it's providing opportunities in healthcare to have a broad coverage in health."
Lamothe is frequently asked about a return to politics but has no plans to return to public life. Still, he brings the optimism of a stump speech to his work.
"Haiti share something very deep with the US that Haiti and the US are the first two independent nations out there," Lamothe says. "So, imagine the culture that brings to us. But now it's a question of taking it forward. We cannot be stuck in the past. We need to be focusing on the future. And the future has to start today."
Follow me on Twitter or LinkedIn. Check out my website.
The post Is It Possible For Haiti To Thrive? Former PM Lamothe Says Yes appeared first on Your Mark On The World.