Discover more from Superpowers for Good
Leadership Lessons From—And For—the World's Great Changemakers
Over 3,000 subscribers
How You Can Help Provide Mobility To Those Least Able To Afford It
Crowdfunder: Keoke King of Participant Assistive Products
Campaign type: We're raising capital via an investment campaign
Campaign link: https://wefunder.com/participant.assistive.products
Twitter: @participantap
Instagram: @participant_ap
Goal: $250,000
Progress: $131,000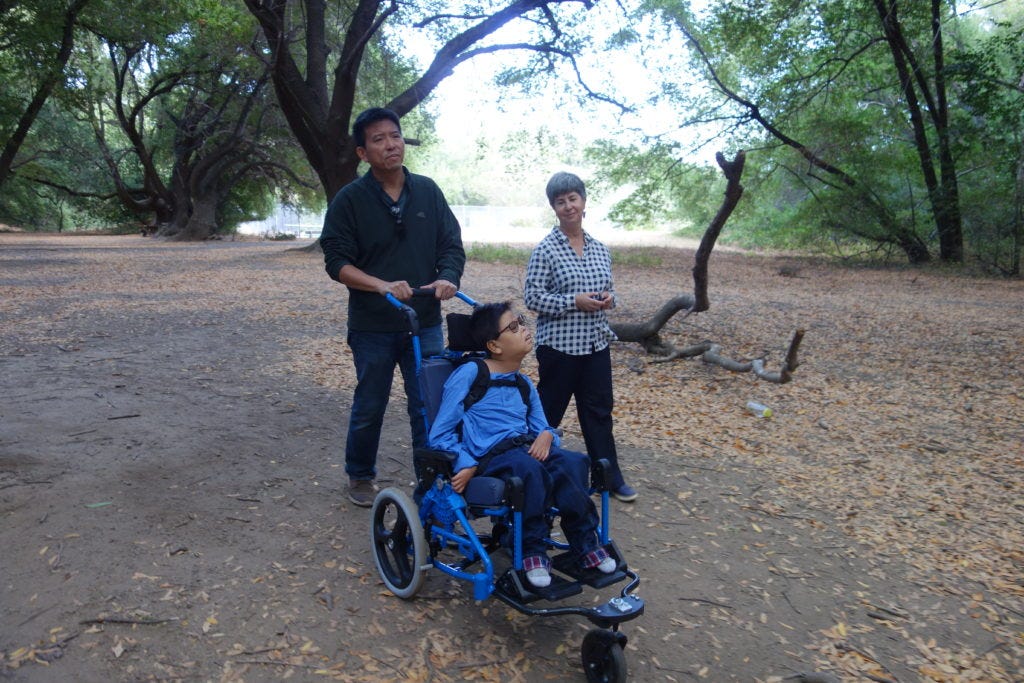 Offering: Buy production tooling, do testing and pay fees for FDA approval, launch global marketing campaign, achieve repeat purchases from large NGO customers and delighted users in the USA who are reached by ecommerce.
Terms: Revenue Loan. 1.5 X multiple paid from 5% of quarterly revenue. Includes 15% discount per share on our first equity offering.
Anecdote: Thomas lives in Marin California and loves to get out on trails and be under the trees. His current wheelchair is difficult for his parents to push on trails and is an uncomfortable and bumpy ride. Our chair is convertible with either 4 wheels or 3 wheels, a jog-stroller style chair. It will allow Thomas to enjoy the outdoors and it is much easier to use on airplanes and travel trips. Karim lives in coastal Mexico and his parents have a small car, relatively small home, and a small budget – a perfect fit for our chair. Responding to the World Health Organization's identification of this product gap, our chair is the only chair in the world that is affordable and able to serve Karim's clinical needs. It will allow Karim to sit up comfortably at school, play with friends, and go along with his family on outings. We use cross-subsidy marketing and tiered pricing to serve both markets with one base model. 8 million kids need a chair like this, why not make a solution for all of them?
Note: Thomas and Karim tested prototypes of the chair. We expect production in February and then these kids will actually have chairs of their own.
Learn the secrets of crowdfunding for social good with our free webinar.
---
The post How You Can Help Provide Mobility To Those Least Able To Afford It appeared first on GoodCrowd.info.