Discover more from Superpowers for Good
Leadership Lessons From—And For—the World's Great Changemakers
Over 3,000 subscribers
How This UC Berkeley Professor Teaches People To Become Changemakers
Download the podcast via Apple Podcasts, Google Play or Spotify.
Alex Budak co-founded a crowdfunding site called StartSomeGood.com, a platform for social entrepreneurs and other changemakers. As he became acquainted with people around the world who were starting to do some good, his passion increased.
He continues to advise StartSomeGood and now works as a full-time faculty member at the Haas School of Business at UC Berkeley. He's teaching people how to become changemakers. He shares some of his insights below and in the video above.
Interview with Alex Budak, the Faculty Member of UC Berkeley's Haas School of Business.
The following is the pre-interview with Alex Budak. Be sure to watch the recorded interview above.
Expert Tips:
Tip 1: Companies, communities and, indeed, our world are calling out for a new type of leader. A leader who is resilient, creative, collaborative and optimistic. A leader who can work across sectors and hierarchies and defies stereotypes, and the status quo. A leader ready and able to create the future.
I call this new type of leader a changemaker.
Tip 2: The mindset and leadership skills a changemaker needs are all learnable and practicable by each of us. The mindset includes traits like resilience, humility, trust, collaboration and smart risk-taking. Leadership skills include influencing without formal authority and inspiring others towards a shared vision.
Tip 3: To teach changemakers, we must change the way we teach. The best way to become a changemaker is to practice becoming one. My course includes frameworks and theories grounded in research but then encourages and inspires students to take what they are learning and put it all into action. University education must get students out of their seats and into a mode of doing!
More about UC Berkeley's Haas School of Business:
Twitter: @berkeleyhaas
Website: alexbudak.com
The business school at the University of California, Berkeley.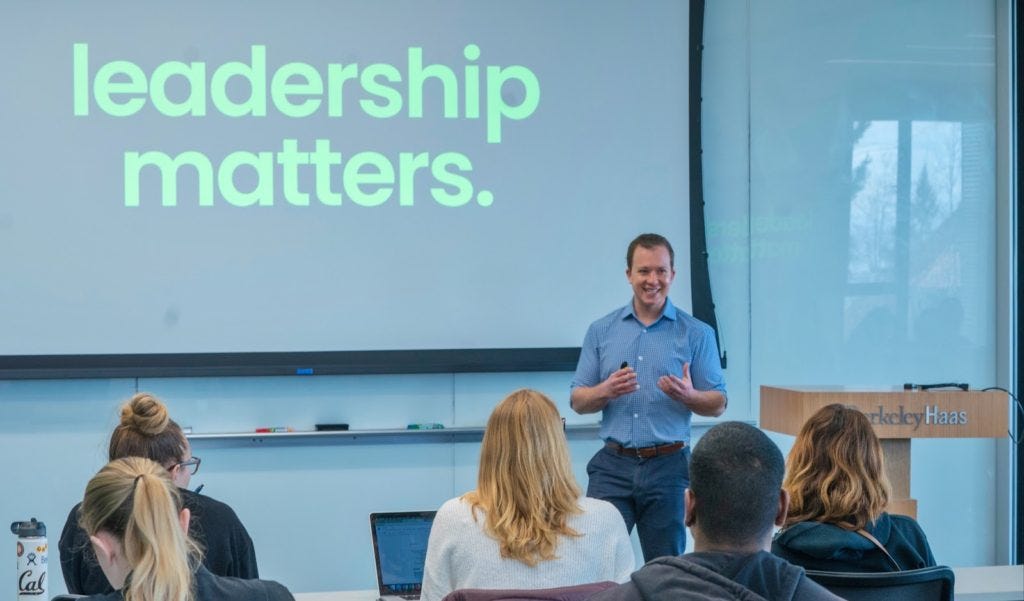 Alex Budak. Photo Credit: Jim Block
Alex Budak's bio:
Twitter: @alexbudak
Linkedin: linkedin.com/in/alexbudak
Instagram: @alexbudak
I'm a social entrepreneur, professional faculty at UC Berkeley, and an advocate that each of us can lead positive change from wherever we are.
I co-founded, and now advise, StartSomeGood.com which has helped 1,000+ social impact organizations in 50+ countries raise $10M+ USD.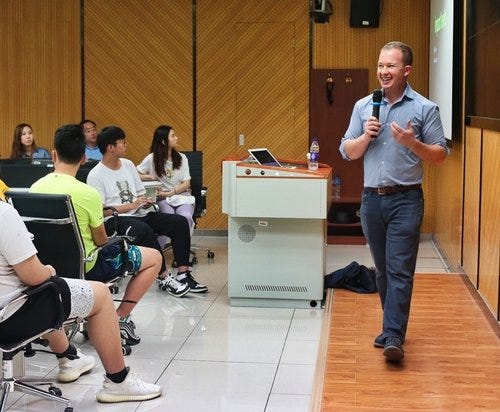 At UC Berkeley's Haas School of Business, I developed and teach the course "Becoming a Changemaker" which is the first university course in the US created specifically for changemakers to learn mindsets and leadership skills for positive change across sectors and disciplines.
As Changemaker in Residence at Berkeley Haas I launch and scale new programs, and have the great honor of leading the Berkeley Haas Global Access Program, a transformative experience which helps students from around the world develop an entrepreneurial mindset. I previously served as the Founding Executive Director of the UC Berkeley Center for Leadership, helping emerging leaders on campus and around the world become more inclusive, purpose-driven and long-term focused.
Before joining UC Berkeley, I helped lead Change.org's Series D fundraising round, raising $30M from world-renowned investors including Bill Gates, Richard Branson and Sam Altman.
I mentor, coach and advise social entrepreneurs around the world, recently running Scandinavia's leading social impact incubator, Reach for Change, in Stockholm, Sweden. I'm proud to be an advisor/board member for two amazing social ventures: Konnexio and PeppyPals.
I have given talks on the topics of leadership and social innovation in venues ranging from Ukraine to Cambodia; LA to the Arctic Circle; and for the Obama White House. And my writing has been published in FastCompany, The Guardian and Huffington Post.
I received a Master of Public Policy degree from Georgetown University and a B.A. in Geography and Political Science from UCLA. While at UCLA, I co-founded the largest student group on campus, The Den.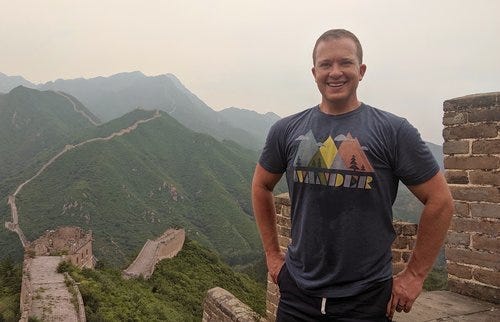 I'm deeply honored to have received UCLA's Recent Graduate of the Year Award in 2017 and to have been named a "top 100 visionary leader" by Real Leaders Magazine, a top under-40 North American leader by Friends of Europe and — much to my parents' surprise — a middle school PE award recipient.
I live in the San Francisco Bay Area with my favorite changemaker, my wife Rebecca.
---
The post How This UC Berkeley Professor Teaches People To Become Changemakers appeared first on Your Mark On The World.