Discover more from Superpowers for Good
Leadership Lessons From—And For—the World's Great Changemakers
Over 3,000 subscribers
How One Woman is Changing Children's Lives in Cambodia by Jamie Amelio
Guest post by Jamie C. Amelio, author of Graced with Orange.
It all began with a dollar.
When Srelin, an eight-year-old Cambodian girl approached me and asked for a dollar so she could afford to go to school, I was skeptical. Was this just another beggar's ruse? I was visiting Cambodia for the first time and was shocked at the filth and abject poverty. Entire villages lacked plumbing or electricity. Mothers on the streets pleaded with her to take their babies so they might have a chance at a good life. And this child wanted a dollar for school? I was doubtful but nevertheless told Srelin that if she would take her to visit the school, I would give her the dollar. What I found at the school changed my life.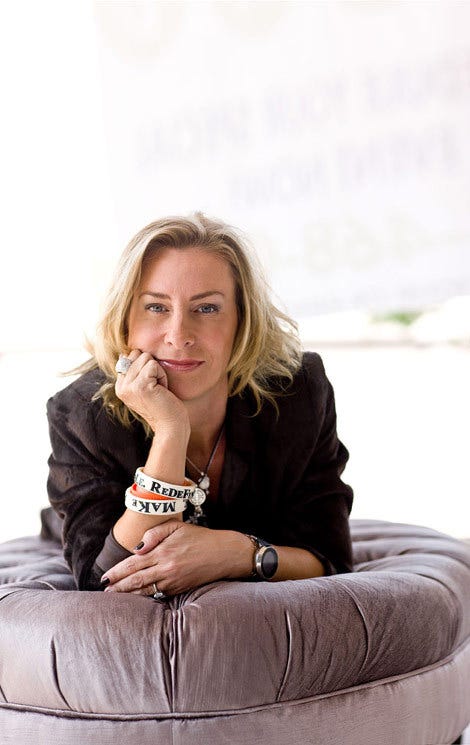 I discovered 75 hungry, impoverished Cambodian children crowded into a single room with bars on the windows, waiting patiently for a teacher who never showed up. The students shared a pencil they had broken into small pieces, and had few other school supplies. And this was a school that students had to pay to attend! The situation was less surprising when I learned that Cambodia was still reeling from the murder of 2 million people by the Khmer Rouge a few decades ago –- including anyone who was educated —. All teachers, and even anyone with glasses, were ruthlessly disposed of.
Overwhelming? Yes! But I took it as a challenge. I invested myself into making lasting change in a country that cried out for it. I vowed to make a difference, and was able to. I then established "Caring for Cambodia (CFC)," that in the next 10 years built 21 life-changing schools and the opportunity for young people to learn in a safe, nurturing environment with motivated teachers.
The organization's signature orange color is based on the color of the Buddhist monks' robes in Cambodia, and as you read Graced with Orange, you'll discover the power of "orange moments." in which serendipity, a higher power, or "just dumb good luck" help bring things together in miraculous ways to accomplish the mission of CFC.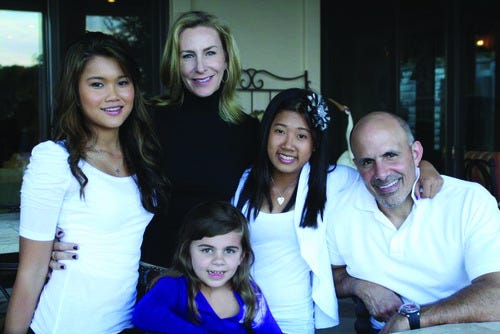 Being orange means you'll talk less, do more, give a hand up, not a hand-out, and go deep, instead of wide. One of my key orange phrases is: As one person, I cannot change the world, but I can change the world of one person.
Jamie C. Amelio's book, Graced with Orange, tells her story of travelling to Cambodia, adopting two Cambodian girls, founding Caring for Cambodia (CFC), a non-profit, non-governmental charitable organization, and changing her own life and the lives of those around her. It is now available on Amazon.com.
The post How One Woman is Changing Children's Lives in Cambodia by Jamie Amelio appeared first on Your Mark On The World.