Discover more from Superpowers for Good
Leadership Lessons From—And For—the World's Great Changemakers
Over 4,000 subscribers
How One Entrepreneur Plans To End Extreme Poverty Globally
This post was originally produced for Forbes.
Jake Harriman told me he believes he can end extreme poverty around the world within the next 30 years. That got my attention.
You may recall that I profiled Harriman and his company Nuru International in a piece I wrote in November 2013 after attending the Social Innovation Summit at Stanford where we met.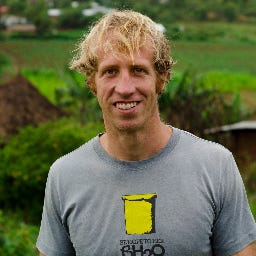 Jake Harriman
As I wrote then, "Harriman's Nuru has taken an integrated approach to ending poverty by lifting entire communities out of poverty. Nuru starts by identifying a local business led by quality people who have the potential to scale. With financial support and mentoring, the plan is to grow the business and plow the profits back into the community. The local business owners pledge a significant portion of profits into nonprofit entities that are also led by locals to address issues of poverty in the community."
On Friday, January 3, 2014, at noon Eastern, Harriman will join me for a live discussion about his plans to end poverty through his work with Nuru and more broadly about the role of social entrepreneurs in fighting extreme poverty.
Tune in and listen while you work.
Harriman is a former marine who launched Nuru with the goal of ending extreme poverty specifically because of his military experience. He sees extreme poverty as a contributing factor in the proliferation of insurgency and terrorism. Battling poverty is for Harriman a better way to battle terrorism.
He launched Nuru after leaving the marines to study at the Stanford Graduate School of Business. With the help of nearly 30 classmates, he organized and launched the nonprofit business to foster grassroots level economic development in Kenya.
This interview is part of a series that will examine what can be accomplished in the fight to solve the world's biggest challenges within the next thirty years. The solution to every big problem also presents opportunities entrepreneurs will exploit to change the world. From this series of interviews, a book, working title: Thirty Years to Peace, will emerge.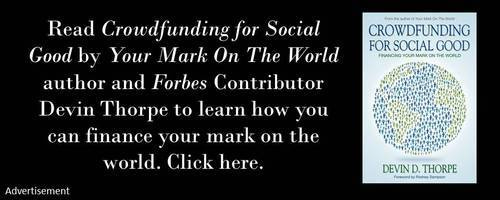 Please help me continue this conversation below, on Twitter or on my personal website.
The post How One Entrepreneur Plans To End Extreme Poverty Globally appeared first on Your Mark On The World.