Discover more from Superpowers for Good
Leadership Lessons From—And For—the World's Great Changemakers
Over 3,000 subscribers
Hollywood Comes Together To Support Global Environmental Issues
ECO Films Launches their First Crowdfunding Campaign Titled "I Support ECO!" as Part of The Lion Inside Web Series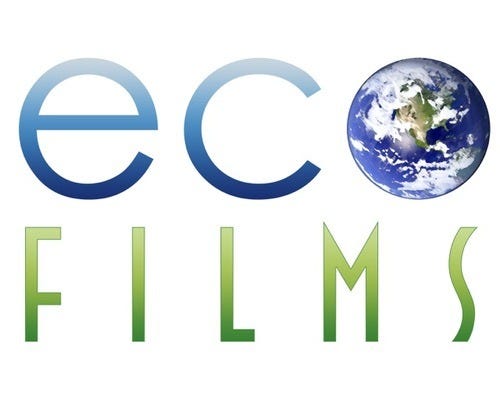 With the intention to raise awareness about global environmental issues that continue to plague our planet, ECO Films, a motion picture production company based in Los Angeles, CA launched their first crowdfunding campaign earlier this month, "I Support ECO!", highlighting The Lion Inside web series. Scheduled to end on May 28th of this year, the campaign is designed to give contributors an opportunity to get involved with the cause. The webisodes will focus on the dangers of deforestation and showcase the direct link between illegal logging and wildlife trafficking. Become a supporter: https://www.indiegogo.com/projects/the-lion-inside-webisode-series
The Lion Inside (TLI) has been a dedicated project for the team at ECO Films and has received endorsements from big names in Hollywood as well as environmental organizations, including The Last Great Ape Organization (LAGA).
Founded by the world renowned activist Ofir Drori, LAGA is the first Non-Governmental Organization(NGO) in Africa that fights both corruption and criminal activities surrounding the illegal trade of endangered animal species. His recent endorsement raised additional awareness on the importance of funding a project such as TLI, bringing the needed attention to the cause. "From 2006, every week a major illegal wildlife dealer has been arrested, around 87% of these are behind bars from the moment of arrest with no bail granted," says Drori. He adds, "Most people are unaware of illegal activities involving wildlife trafficking, damaging endangered animal species globally. This information needs to be communicated and film is a great method to get the message across."
The acclaimed British actor, John Rhys-Davies is also on the list of endorsers, working in partnership with the production company to increase awareness on the subject. "When ECO Films approached me and mentioned the project, I just couldn't say no," says Rhys-Davies. The actor further added, "We can bring success to issues that affect us all directly or indirectly if we work together." Known for his role as the dwarf, "Gimli" in Hollywood's blockbuster, Lord of the Rings Trilogy and "Sallah," the charismatic Arab excavator in Indiana Jones films, John is known to support projects that require global attention.
"The Lion Inside is a thrilling eco-adventure and the first installment in a proposed trilogy of action movies about global environmental and human rights issues," says Jim Branchflower, President of ECO Films. "We wanted to start bringing attention to this through our web series, giving everyone an opportunity to learn about illegal wildlife activities. We will be donating 10 percent of all contributions from the campaign to LAGA," he adds.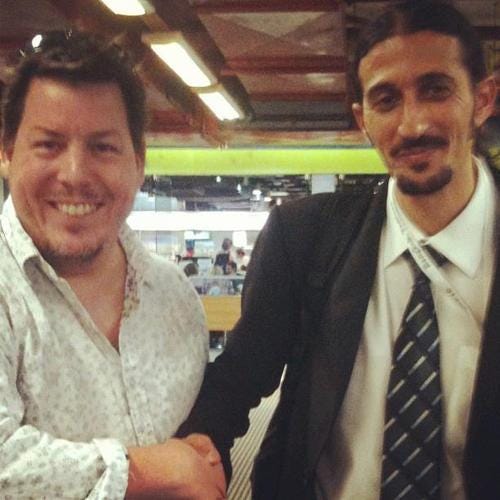 Jim Branchflower (President, ECO Films) with Ofir Drori (Founder, LAGA)
The project, in association with Kalahari Pictures, is set against the backdrop of illegal logging and wildlife poaching in contemporary Central Africa and is also supported by celebrity, Jimmy Jean-Louis. Best known for his role as "Gideon" in Tears of the Sun and "The Haitian" in Heroes, Jean-Louis has worked alongside some of Hollywood's biggest names including Bruce Willis, Jane Fonda, Harrison Ford and Jennifer Lopez.
About ECO Films:
The mission of ECO Films is to make movies and other filmed entertainment that raise public awareness of global environmental, political and human rights issues through dramatic works that inspire change. For more information: www.ECO-films.com and www.TheLionInside.com.
For more information on this press release visit: http://www.abnewswire.com/pressreleases/hollywood-comes-together-to-support-global-environmental-issues_11661.html
Media Contact
Company Name: GRIDS Consulting
Contact Person: Divya Gupta
Email: DivyaGupta@GRIDSConsulting.com
Phone: 714-914-7437
City: Los Angeles
State: CA
Country: United States
Website: http://www.indiegogo.com/projects/the-lion-inside-webisode-series
Remember to "join the cavalry" by subscribing to Devin's content here.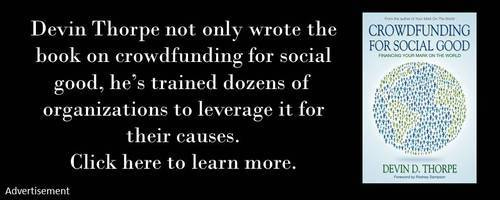 The post Hollywood Comes Together To Support Global Environmental Issues appeared first on GoodCrowd.info.