Discover more from Superpowers for Good
Leadership Lessons From—And For—the World's Great Changemakers
Over 4,000 subscribers
Help Hospitalized Kids Now
Crowdfunder: Farah Jad of Starlight Children's Foundation
Campaign type: We're looking for donations to support a cause
Campaign link: tiltify.com/starlight-childrens-foundation/stream-for-starlight
Twitter: @StarlightUS
Instagram: @starlightchildrensfoundation
Goal: 50,000
Progress: 30,000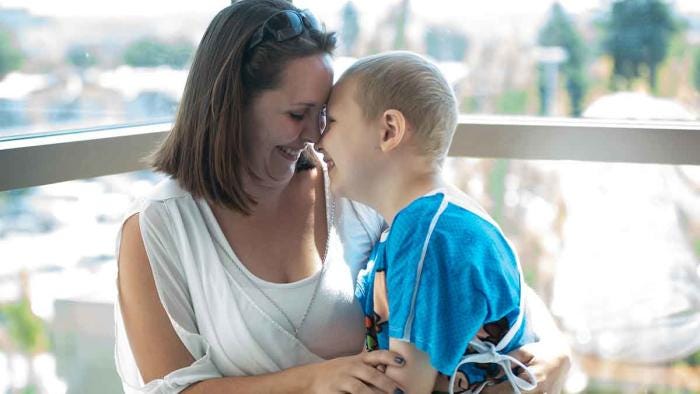 Project: Stream For Starlight will help hospitalized kids across the US have access to ground-breaking programs such as Starlight Gaming units and Starlight Virtual Reality headsets.
Use of funds: Starlight Children's Foundation's mission is to deliver happiness to seriously ill children. Some of the ways we do that is by providing video games and virtual reality to hospitalized kids. The money raised from Stream For Starlight will help us fund and deliver these programs to our 800+ hospital partners.
Anecdote: Jay is eight-years-old with a larger-than-life personality. Diagnosed with non-Hodgkins lymphoblastic lymphoma, he's been undergoing treatment for the past year at Mary Bridge Children's Hospital in Tacoma, WA. Jay's life now consists of long hospital visits, chemotherapy, feeling good one day and not the next. It's a constant roller coaster. One thing that stays constant is his love of video games and the fun he has playing on the Starlight gaming console. It allows him to bond with the nurses. It's an incentive for Jay to complete a really tough procedure and it gives him something to look forward to. Because of the Starlight Gaming, his mom says he's more relaxed, more easy-going, and it lets him just have fun.
---
The post Help Hospitalized Kids Now appeared first on GoodCrowd.info.