Discover more from Superpowers for Good
Leadership Lessons From—And For—the World's Great Changemakers
Over 3,000 subscribers
Gregory Adamson's 2nd Career Ensures his Live Art Performing Gives Back Like No Other…and He Has FUN
This is a guest post from Julie Du Brow and April Hua.
Julie Du Brow is principal for dubroWORKS PR+Marketing, championing clients in the worlds of sustainability, the arts, architecture + design, and non-profit.
April Hua is a Communications Major at UCLA focusing on the entertainment industry.
How many times have you wondered if your current career was the right choice for you? How many people do you know who have acted on this uncertainty and changed life paths? One such individual who has restarted his life and made giving back the centerpiece of his second career is Gregory Adamson.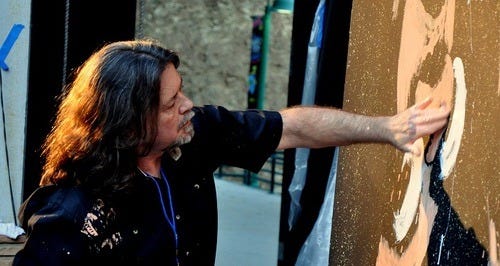 by Deborah Dodge
A former 30-year banking executive, Adamson longed for the artist life, even before banking. In a move just a few years ago that would change his life for years to come, he decided to act upon this urge and become a performance artist with a truly unique flair, talent and philosophy. Adamson believes in the art-entertainment experience, creating art not for just art's sake, but rather, for the sake of doing good for philanthropic endeavors. In line with this perspective, Adamson drives his business by giving back through raising money for charity. After his fast-paced performance art (VIDEO), in which he paints "live" to music with bare hands or brushes, creating huge masterpieces in just minutes, a live auction is held that sends off his painting to the highest bidder. When audiences witness his artwork being created in front of their very eyes, they develop a deeper connection with the artwork that is reflected in the amounts he garners through bidding. In this fashion, Adamson has successfully raised hundreds of thousands of dollars for charities of all ranges and levels, and plans to expand his business further to continue his philanthropic work.
His next step is to add to his repertoire a positive team-building experience through his art for corporations. As an executive, he sat through many team building exercises and motivational programs that often put him to sleep because they lacked any sense of fun and interactivity. He has created specific exercises that engage the attendees with these things in mind…from creating their own version of a master's painting through simple collaborative steps to assembling digital collages to tell a particular story.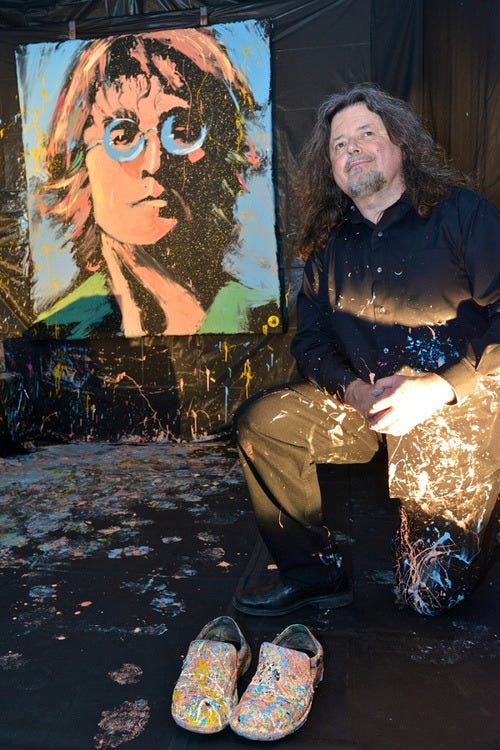 by GARY FLORIN
Adamson has achieved renown throughout Southern California, as well as domestic and international acclaim. He has painted from coast to coast and abroad, performing at concerts with major recording artists, and at regional and national political events. He has entertained for members of Congress and other national leaders, for Olympics officials, the USO, business groups, major charity fundraisers and festivals. He has clients across the spectrum of the music industry, and he has created multiple portraits for the Grammy Foundation's MusiCares events—of Carole King, Neil Diamond, Paul McCartney, Bruce Springsteen, Barbra Streisand, and Neil Young.
His commissioned works are owned or exhibited by celebrities, elected officials, major corporations, public institutions, professional firms, and in the Congressional Offices in Washington, D.C. His work has also been exhibited in New York, Canada, United Kingdom, China and Japan.
Adamson is truly an inspiration, and his success is a constant reminder that it is possible to change paths later in life if you are 150% committed, or "all in", as he says—and most importantly, it is possible to help make a difference in the world, even if it is one painting at a time.
For more information and pictures of his artwork, please visit http://www.gregoryadamson.com/
Twitter: @GregoryAdamson
Instagram: @GregoryAdamsonArtist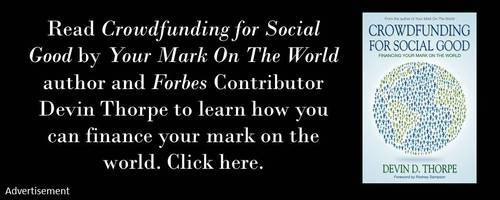 The post Gregory Adamson's 2nd Career Ensures his Live Art Performing Gives Back Like No Other…and He Has FUN appeared first on Your Mark On The World.