Discover more from Superpowers for Good
Leadership Lessons From—And For—the World's Great Changemakers
Over 4,000 subscribers
Grand Challenge: A Marriage of Mission and Message
Guest post by Denys Resnick, Vice President, Strategic Programs, NineSigma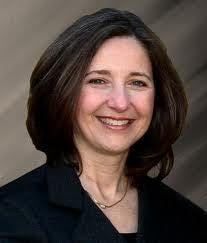 Grand Challenges marry the mission and message that are central to nonprofits whose aim is to make the world a better place. They focus on a cause and they achieve a positive impact through their:
MESSAGE by building awareness, empathy, and backing from those most impacted by the cause, and even more importantly, from a broader community of supporters

MISSION to create change relative to the cause, by funding research and problem solving that will minimize the negative impact of the cause
Grand Challenges are an ideal vehicle to support this dual mission because they mirror this two pronged structure. They are comprised of:
An ASPIRATIONAL MESSAGE that echoes the organization's vision of a better world, and motivates inventors to break boundaries, and

The TECHNOLOGY NEED that creates a technical, measurable outcome related to the cause
Through a Grand Challenge, a nonprofit can create a unified outreach and campaign to both its supporters and a technical, problem solving community. What does that look like?
Let's say that I am Director of a nonprofit focused on AIDS research. A portion of my funds are dedicated to research in a variety of approaches for treating and curing AIDS, and that research is taking place at well-known universities. But my central mission today is to create a vaccine, and we have exhausted all known research channels.
Meanwhile, my supporter community is AIDS patients and those that care about them, or those who have lost a loved one to AIDS. In order to raise money from a broader community of potential funders, I am competing with other AIDS organizations, hospice care givers, hospitals, cancer and diabetes and MS research organizations, environmental causes…. Once I leave my inner ring of most passionate supporters, how do I create passion for my mission when there are so many worthy causes? I need to create a vision that engenders passion from a broader support community.
With a Grand Challenge contest, I can engage the world in seeking solutions for the development of an effective AIDS vaccine. "Imagine a world where AIDS is like chicken pox, which can be eliminated by a simple vaccine." It is a bold and inspirational vision that will capture the imagination of the general public. If I also offer a significant "prize," I add a layer of intrigue that motivates individuals to be part of that breakthrough. "Contribute to a world without AIDS" inspires me to add this organization to my passion list.
The Grand Challenge also inspires the technical medical solution provider community on two levels. They also are motivated to contribute to changing the world, and the psychic value should not be understated. In addition, the significant prize justifies applying the resources of the organization to compete for the research dollars. Successful Grand Challenges provide a focused technical statement that clearly states the need and criteria by which proposals will be evaluated. In this example, the focus of the AIDS challenge was on protein stabilization, a contributor to ongoing AIDS vaccine research.
Nonprofits are driven by the potential to advance their mission with an innovative solution. When that issue is founded in technology or science, a Grand Challenge contest is a highly effective way to tap into the world's experts and scientists. This compelling Grand Challenge message also builds passion with a wider community around the organization's mission. A Grand Challenges leverages the resources and commitment from the non-profit organization to bring about significant and positive change to the world.
Denys Resnick is responsible for incubating and launching NineSigma's new products and services, and leads NineSigma's Grand Challenge Team. She works with clients to identify their evolving innovation needs and collaborates with NineSigma's operations, sales and marketing teams to develop the initiatives that make NineSigma the global innovation leader. Before joining NineSigma in 2008, Resnick was founder and President of TradeQuest, Inc., a consulting firm that focused on creating international business growth strategies for global manufacturing and service companies. She brings 20 years of manufacturing and business development experience from international companies. Resnick earned an MBA in International Business and Finance from New York University, and a BA in International Relations from Tufts University.
The post Grand Challenge: A Marriage of Mission and Message appeared first on Your Mark On The World.