Discover more from Superpowers for Good
Leadership Lessons From—And For—the World's Great Changemakers
Over 4,000 subscribers
Global Vision 2020 Brings Eyeglasses To People For Just $5
CaringCrowd.org, by Johnson & Johnson Global Public Health, is a sponsor of the Your Mark on the World Center and GoodCrowd.info.
Download the podcast via Apple Podcasts, Google Play or Spotify.
Kevin White spent 20 years in the Marines. In 2004, he was stationed at the European Command (EUCOM) as the humanitarian assistance program manager. He witnessed efforts to provide eyeglasses to people who needed them. The process was cumbersome and inefficient.
For the past 15 years, White has been working to develop a better process for helping people who can't afford glasses to get them. He has invented a revolutionary process for diagnosing the lenses people need and preparing them on-the-spot for a price of $5.
The system relies on volunteers who receive three hours of training and are then prepared to help people diagnose themselves and build them a pair of glasses almost instantly. The system works well when organizations who are already making humanitarian efforts add the system to their efforts.
Global Vision 2020 successfully raised money critical for its mission on CaringCrowd.
Preliminary Interview with Kevin White, the Executive Director of Global Vision 2020.
The following is a brief pre-interview that provides context for the recorded interview you may watch or listen to at the top of this article.
Kevin White is a Executive Director for Global Vision 2020.
Crowdfunding page: caringcrowd.org/give-clear-vision-school-children-remote-botswana
What is the purpose of your crowdfunding campaign?
This campaign directly supports distribution of glasses in remote schools within Botswana.
More about Global Vision 2020:
Twitter: @gv2020_org
Facebook: facebook.com/gv2020
Website: gv2020.org
GV2020 has created a "vision kit" that enables existing networks to screen for refractive error (blurry vision) and provide eyeglasses on the spot. The training to use the system takes about 3 hours, it only takes a few minutes to treat a patient, and the cost per patient is about $3.
We are a US based 501(c)3 (charitable organization)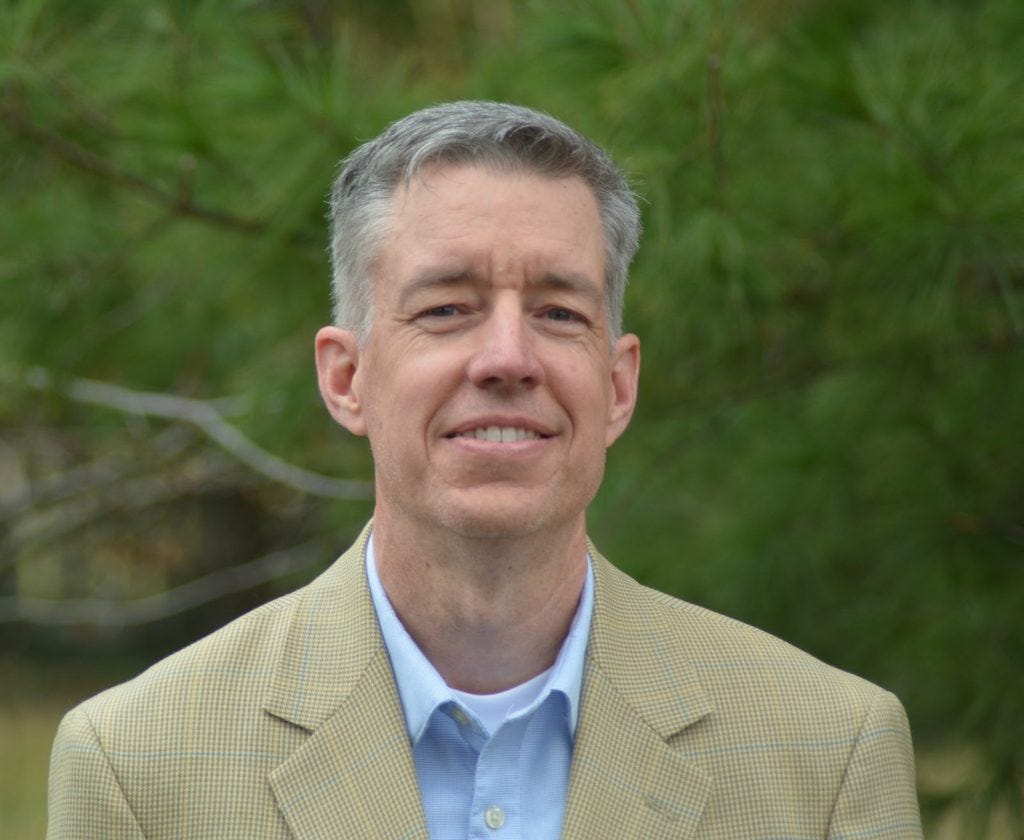 Kevin White. Photo credit: Global Vision 2020
Kevin White's bio:
Twitter: @jkevinwhite1
Linkedin: linkedin.com/in/j-kevin-white-4420a710/
Kevin White is the Founder and Executive Director of Global Vision 2020, a non-profit organization that is addressing the need of eyeglasses for people in the developing world.
In 2009 Kevin completed a twenty-year military career with the United States Marine Corps. He was last stationed at the Defense Threat Reduction Agency as an international policy analyst and program manager in the International Counter-proliferation Program assisting former Soviet Union countries in countering the proliferation of Weapons of Mass Destruction.
In the years prior to DTRA Kevin built a solid logistics career within the Marine Corps. He successfully commanded Marines at the platoon, company and detachment levels both in peace and during Operation Iraqi Freedom.
Following the completion of his Master's degree of Military Arts & Sciences at the U.S. Army's Command and General Staff College in 2004, he was stationed at the European Command (EUCOM) as the Humanitarian Assistance Program Manager. In this position he planned, budgeted, and assisted in the execution of humanitarian missions in Eastern Europe and Africa. His first mission to Morocco included a U. S. medical outreach that included vision screening. Kevin immediately identified the inefficiencies of the existing vision screening process. The client rarely received 20/20 vision in both eyes and at times chose fashion over function. The screening was cumbersome as it was simply a trial and error system. He saw room for much-needed improvement, and upon his return to Stuttgart began his research to solve this problem.
Ten years later, while working as the Director of Operations for a government contractor Kevin continued to work on solutions to properly address this global problem that affects an estimated 2.5 billion people globally. His invention, the USee, is a diagnostic tool that allows almost anyone, anywhere, to deliver eyeglasses to everyone, everywhere.
Although the Marine Corps had prepared Kevin well to execute the operational implementation needs of a logistics intensive distribution requirement, the remaining business background was lacking. Carey Business school, with its "Business with humanity in mind" motto was an obvious fit and Kevin graduated with his MBA in 2018.
Meanwhile the USee Vision System was gaining accolades and attention as a viable solution to this global problem. The USee system was the first recipient of the National Geographic Chasing Genius Award, and the first global winner of the WeWork Creator Award. The system has been clinically trialed and verified effective by the Wilmer Eye Institute at Johns Hopkins University Hospital and the New England College of Optometry.
---
Are you part of the good crowd? Join GoodCrowd.school, school for changemakers today.
The post Global Vision 2020 Brings Eyeglasses To People For Just $5 appeared first on GoodCrowd.info.