Discover more from Superpowers for Good
Leadership Lessons From—And For—the World's Great Changemakers
Over 3,000 subscribers
Giving to Create a Better World
This is a guest post from Shamantha Yan Shiya of UniversalGiving
Many of us have been blessed with the gift of the present, friendship, love and giving. There is much richness in the latter as plenty is received in giving.
At the age of 12, Pamela Hawley witnessed extreme poverty in Mexico while on a family trip. That experience set the foundation for the beginning of a lifelong commitment to service through social entrepreneurship. Through international service trips and volunteering opportunities with various NGOs, she developed a deeper understanding of the sector, paving the way for the birth of UniversalGiving,now an award-winning nonprofit with more than 10 years of global operations in 100 countries.

As CEO of UniversalGiving, Pamela has been working hard to have the organization deliver the most impact to those in need. Thousands of donors have given to more than 200 countries and territories, reaching some of the most isolated areas of the world. With UniversalGiving, Pamela wants to "Create a World Where Giving and Volunteering Are a Natural Part of Everyday Life."TMUniversalGiving is a website that helps people give and volunteer with the top-performing, vetted organizations all over the world. All projects are vetted through UniversalGiving's trademarked, proprietary Quality Model. 100% of each donation goes directly to the cause.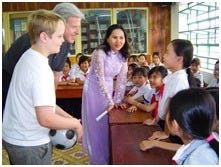 UniversalGiving provides several ways to give:
Organizations: Give to the NGOs of your choice, supporting their work.
Projects: Choose a specific initiative an NGO has listed on the site, and contribute toward its funding goal. Pool funds with other like-minded givers, helping the NGO accomplish their project.
Gifts: Give a smaller amount to achieve a specific purpose such as providing scholarships for people to attend school, learn how to read, have safe childbirth, or plant a tree. Gifts can also be given on behalf of a loved one and are perfect for holidays and special occasions! For the sports-lover, send a soccer ball to an impoverished child; for the techie, provide computers to schools. There are also Gift Certificates which enables the recipient to choose from any of UniversalGiving's opportunities.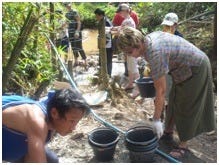 Raise for a Cause: Assemble a list of your favorite giving opportunities. Share it with your friends, encouraging them to donate for the holidays, or for other special events.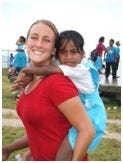 UniversalGiving has been featured on the homepage of BusinessWeek, CBS, Wall Street Journal, New York Times, and Oprah.com. It has won the Jefferson Award (the Nobel Prize in Community Service), been invited to three events at the White House through President Obama's Social Innovation Group and has been rated a Top Nonprofit by Great Nonprofits. UniversalGiving Corporate helps to manage global CSR for companies, including the strategy, operations and NGO Vetting. Clients include Cisco, Symantec, Fluor, Sabre, Inovia and RSF Social Finance.
Today, UniversalGiving invites you to come on board in the quest to make the world a better place!
The post Giving to Create a Better World appeared first on Your Mark On The World.