Discover more from Superpowers for Good
Leadership Lessons From—And For—the World's Great Changemakers
Over 3,000 subscribers
German To Take Helm Of Rotary International On July 1, 2020
Download the podcast via Apple Podcasts, Google Play or Spotify.
Rotary International is headquartered in the United States and a plurality of recent presidents are from the U.S., but Rotary lives up to its monicker with a majority of its Presidents coming from outside the U.S. Rotary's current president-elect is Holger Knaack from Hamburg, Germany.
Fit and vigorous, Holger sports reading glasses positioned low on his nose, giving him the appearance of a skinny Santa Claus. The likeness doesn't end there. Genuinely jovial, he seemed to delight in our conversation.
Rotary is an international organization with leaders coming from around the world, operating in a representative manner. Holger shared with me some of the differences he sees between Rotary in Central Europe, including Austria, Switzerland and Germany on the one hand and the U.S. on the other. Differences are remarkable.
One key difference is that it remains such an honor to be invited to join a Rotary Club in Germany that he jokes, we only leave Rotary "feet first." Retention and recruitment are not a problem. He noted, however, that their American counterparts remain more generous with the Rotary Foundation.
Watch the full interview for more insights.
Interview with Holger Knaack, the President-elect of Rotary International.
The following is the pre-interview with Holger Knaack. Be sure to watch the recorded interview above.
What is your personal or professional connection to polio?
For more than 30 years, Rotary has been the driving force in the worldwide polio eradication effort.
Where are you presently focused?
Rotary must continue to connect the world in the effort toward polio eradication. World Polio Day is a time for Rotary and its partners and supporters from all over the globe to come together, recognize the progress we have made in our fight against polio, and plan the action we must take to end polio forever.
How do we get from where we are to total polio eradication?
It's imperative that we continue to raise awareness about the importance of polio eradication. Rotary embarked on this journey in 1985, and we won't back down until every last child is protected from polio.
More about Rotary International:
Twitter: @Rotary @EndPolioNow
Facebook: facebook.com/rotary
Instagram: @rotaryinternational
Website: rotary.org
Rotary brings together people of action from all continents and cultures who deliver real, long-term solutions to the world's most persistent issues. Each year, Rotary members contribute millions of dollars and volunteer hours to promote health, peace and prosperity in communities across the globe. Rotary is the driving force behind efforts to eradicate polio. With its partners, they have achieved a 99.9 percent reduction in polio, with less than 35 cases reported in 2018 compared with 350,000 a year three decades ago.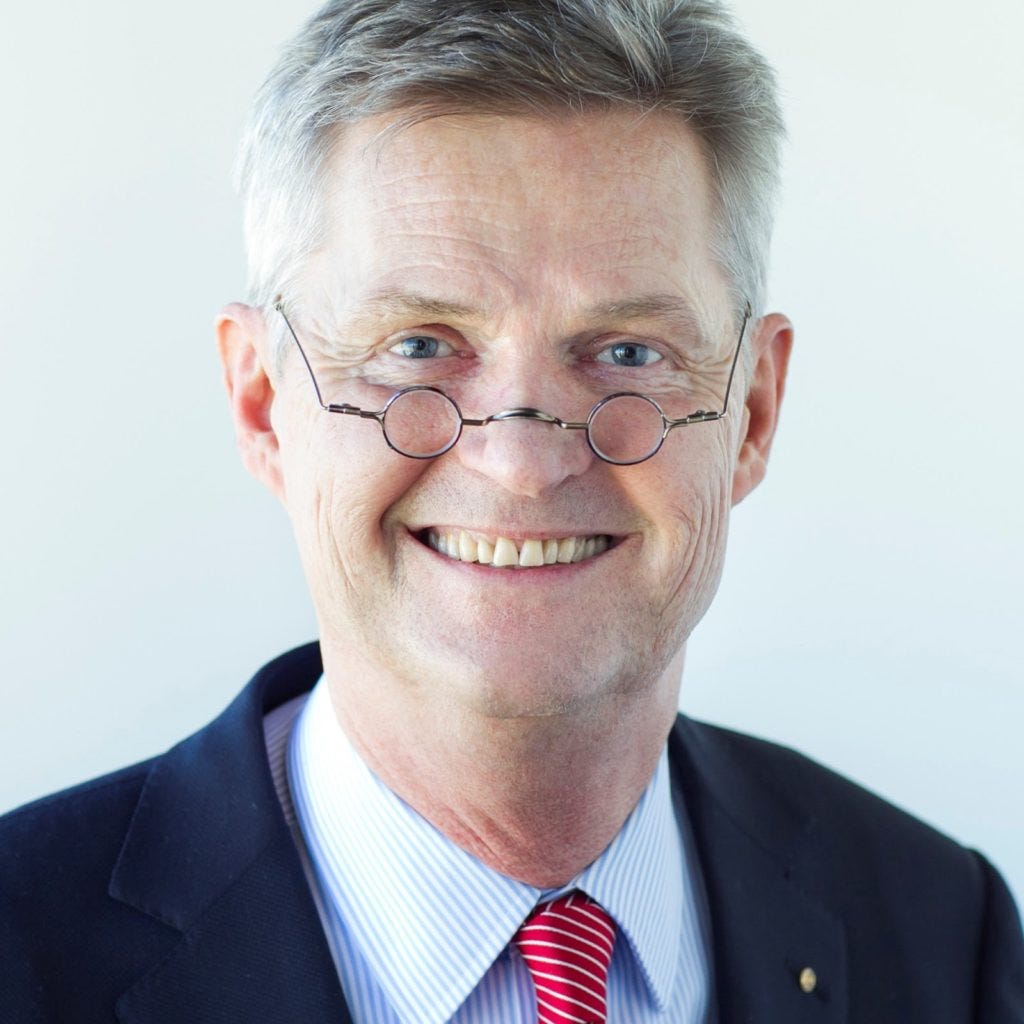 Holger Knaack. Photo Credit: Rotary International
Holger Knaack's bio:
Holger Knaack, a member of the Rotary Club of Herzogtum Lauenburg-Mölln, Germany, has been selected to serve as president of Rotary International in 2020-21.
A Rotary member since 1992, Knaack has served Rotary as treasurer, director, moderator, member and chair of several committees, representative for the Council on Legislation, zone coordinator, training leader, and district governor.
He is an endowment/major gifts adviser and co-chair of the Host Organization Committee for the 2019 Rotary International Convention in Hamburg.
Knaack is the CEO of Knaack KG, a real estate company. He was previously a partner and general manager of Knaack Enterprises, a 125-year-old family business.
He is a founding member of the Civic Foundation of the City of Ratzeburg and served as president of the Golf-Club Gut Grambek. Knaack is also the founder and chair of the Karl Adam Foundation.
Knaack and his wife, Susanne, are Major Donors to The Rotary Foundation and members of the Bequest Society.
SOURCE: https://www.rotary.org/en/holger-knaack-selected-be-2020-21-rotary-international-president
---
The post German To Take Helm Of Rotary International On July 1, 2020 appeared first on Your Mark On The World.