Discover more from Superpowers for Good
Leadership Lessons From—And For—the World's Great Changemakers
Over 3,000 subscribers
Formerly Incarcerated Recovering Addict Says We Can Change Our Environment
Download the podcast via Apple Podcasts, Google Play or Spotify.
Damon West started using drugs by age 12 and before his 30th birthday was sentenced to 65 years in prison. After serving seven years, he emerged from prison completely changed. The key lesson he learned in prison was that you can change your environment. Now, as a motivational speaker, he teaches others how to do the same.
Interview with Damon West, the of Damon West, LLC.
The following is the pre-interview with Damon West. Be sure to watch the recorded interview above.
How are you personally affected by overcoming adversity?
I am an addict and convicted felon, living a life in long-term recovery. I had to become the coffee bean to be where I am today.
What is your take on Positively changing your environment around you, like the coffee bean?
Each of us has the power to change the environment around us.
More about Damon West, LLC:
Twitter: @damonwest7
Facebook: Facebook.com/damonjosephwest
Website: www.damonwest.org
I am a motivational speaker and author.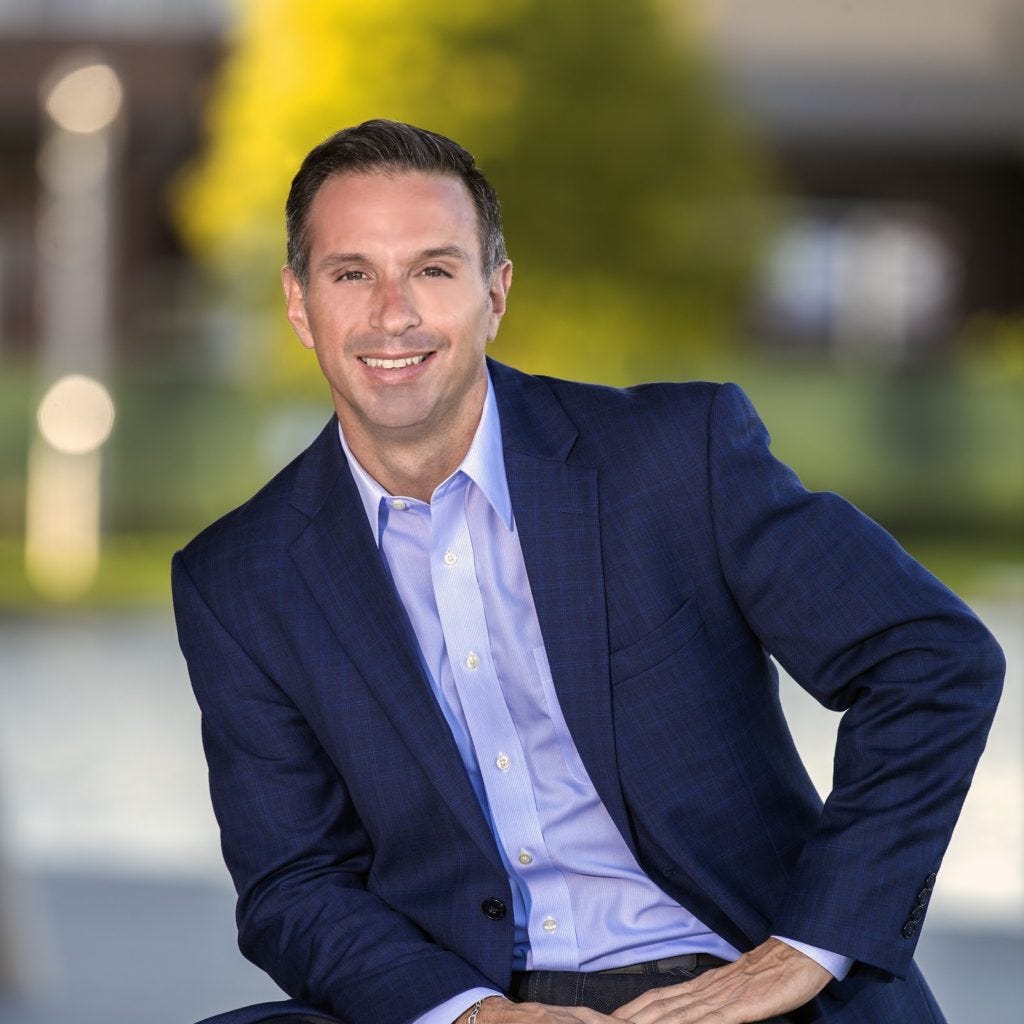 Damon West. Photo Credit: Justin DeYoung
Damon West's bio:
Twitter: @damonwest7
Linkedin: linkedin.com/in/damon-west-685168152
Instagram: @damonwest7
Damon West is a motivational speaker and author of The Change Agent, and co-author (with Jon Gordon) of The Coffee Bean.
Sentenced to 65 years in a Texas prison, Damon West once had it all. He came from a great family, in a home full of God, love, support, and opportunities. A natural-born leader, handsome and charming, and a three-year starting quarterback, he appeared to be the all-American.
Underneath this façade, however, was an addict in the early stages of his disease.
From an early age, he began putting chemicals into his body to alter the way he felt, starting with drinking and smoking. By the age of 12, he would escalate to marijuana use.
After receiving a scholarship to play football for the University of North Texas, Damon left for college. When his football career came to a premature end, due to an injury, in 1996, against Texas A&M, Damon lost all direction.
Football had become so much of his identity that he no longer knew who he was. Damon chose a dark path on the road of addiction, abusing harder drugs like cocaine, ecstasy and prescription pills to go along with the alcohol and marijuana.
After graduating in 1999, Damon's life would take him to the United States Congress, political fundraising for a presidential candidate and then into the world of Wall Street, with a position to train as a stockbroker for one of the biggest banks in the world, U.B.S. It was here that Damon was introduced to meth for the first time; he was instantly hooked.
After 3 years of committing property crimes and other drug-related crimes in order to fuel his meth habit, a Dallas SWAT team finally caught up with Damon and arrested him on July 30, 2008. The consequences of his behavior earned him a life-sentence of 65 years for Engaging in Organized Criminal Activity.
Damon began prison life armed with the knowledge that "you don't have to win all your fights, but you do have to fight all your fights," as he battled for his right to exist independent of a gang. Clinging closely to God, his family's unwavering support, the story of the coffee bean an elderly convict shared with him in county jail, a 12-step recovery program and all the tools available to him, Damon emerged from prison a better man spiritually, emotionally and physically. On November 16, 2015, he walked out of prison with 58 years of parole.
Damon recently graduated with a masters from Lamar University's Criminal Justice program. He lives a life in recovery and service work and works for the Provost Umphrey Law Firm in Beaumont, TX.
---
Are you part of the good crowd? Join GoodCrowd.school, school for changemakers today.
The post Formerly Incarcerated Recovering Addict Says We Can Change Our Environment appeared first on Your Mark On The World.