Discover more from Superpowers for Good
Leadership Lessons From—And For—the World's Great Changemakers
Over 3,000 subscribers
FluentWorlds Brings Immersive 3D Graphics To Language Training
This post was originally produced for Forbes.
Download the podcast via Apple Podcasts, Google Play or Spotify.
Beginning with English language training, Utah-based FluentWorlds is delivering its immersive 3D experience to your phone. Available for both Android phones and iPhones, the technology is winning fans.
CEO, David Bradford, 68, leads the company with his wife, Dr. Linda Bradford, who has a PhD in instructional psychology and technology. She serves as the chief product officer. Their son, also David, is the VP of finance and business development.
This isn't your typical family business. The senior Bradford has a proven tech background. He served as the CEO of both Fusion IO and HireVue, companies that achieved significant scale. Bradford recruited Steve Wozniak to Fusion IO as the chief scientist. Fusion-io went public and was later acquired by SanDisk. Bradford started his career at Novell, where he worked with Eric Schmidt. In November of 2017, David was honored with the "LifeTime Achievement Award" by Utah Business Magazine.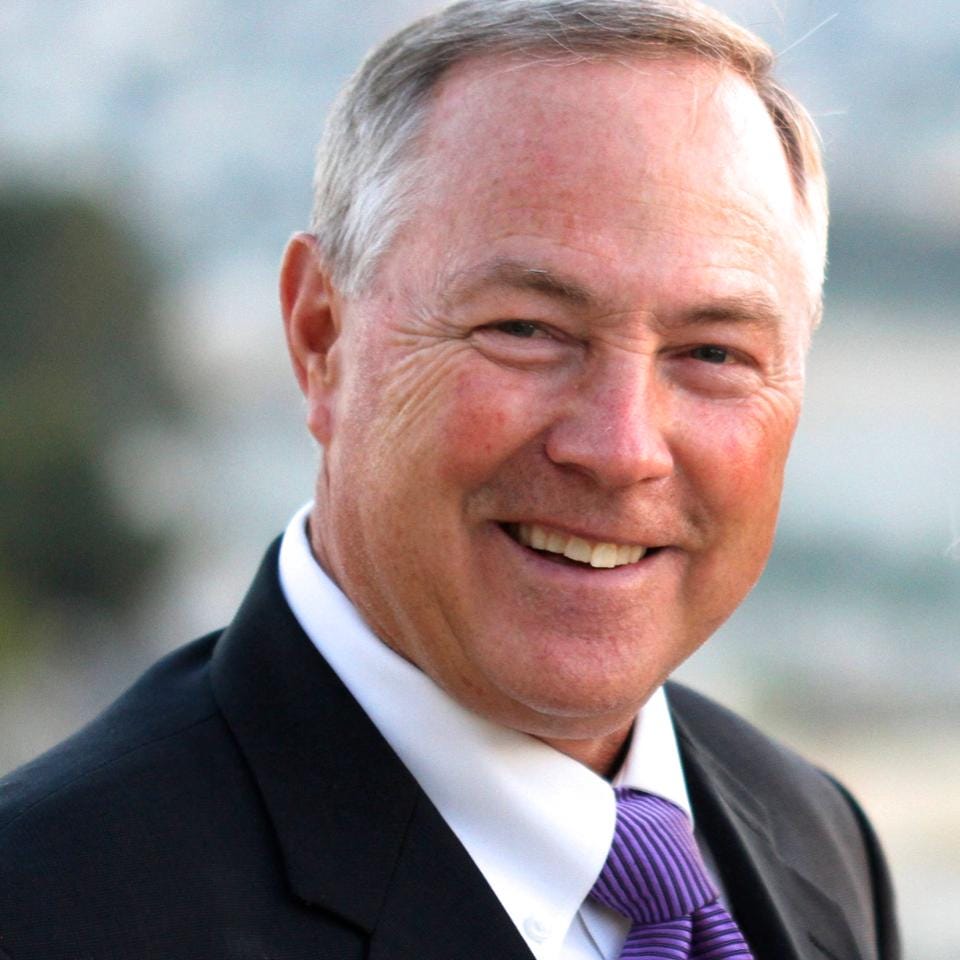 David Bradford CREDIT: FLUENTWORLDS
He gained his first appreciation for language learning while serving a two-year mission for the Church of Jesus Christ of Latter-day Saints in the south of France. "It was interesting even going back forty-five years ago, people in the South of France, they wanted to speak English." He acknowledges that he and his companions used English lessons to get to know the locals in hopes of engaging them ultimately in a religious discussion.
Today, Bradford touts the fact that 1.7 billion people are actively learning English now, representing two-thirds of the language training market. He looks forward to adding Mandarin and Spanish language training in the future.
The immersive 3D approach is what Bradford describes as the third wave of language learning. The first wave was classroom instruction with companies like Berlitz. The second wave is typified by companies like Rosetta Stone that provide audio and video instruction.
"We're now in the next wave, which is virtual immersion, where you're able to put yourself on your smartphone, in a restaurant, in a hotel, in an airport—even virtual Las Vegas or Central Park," he says.
"And while there interact with a series of game characters in 3D worlds and they will ask you questions and you respond."
The technology includes voice recognition that allows the user to engage directly with the characters.
The app is free to download but a monthly subscription of $10 is required to use all the lessons and features. Reviews on Google Play and the App Store are overwhelmingly positive with average ratings of 4.7 and 4.9, but the central theme of the naysayers is that they wish the app were free to use as well as download.
Google Play reviewer Rander Caillaud Pereira Guimaraes gave the app five stars and says, "This is game is excellent for learning words in English language. I loved this game."
Iman K says, "I never imagined learning a new language could be so fun and that I would pick it up so quickly. 3D is definitely the best way to immerse yourself in a new language from the comfort of your own home."
Recognizing the value of English to refugees, FluentWorlds has launched an effort to give away the apps to refugees who want to improve their lives through language learning. Siting anecdotal evidence that more than half of refugees have smart phones, Bradford says, "We want to give [the apps] away to the millions of people in refugee camps.
The app graphics are competent animations, rather than photo-realistic CGI. Still, putting yourself face-to-face with an English speaker—even and animated one—could be a great way to learn English.
FluentWorlds is not yet profitable but does generate 90% gross margins on the subscriptions suggesting that all that is lacking is scale. Last month, FluentWorlds completed a crowdfunding round of $181,816 on WeFunder.
Time will tell if that gives the company the runway it needs to reach adequate scale to become profitable or at least prove the concept and raise the money needed to extend the runway to the point of liftoff.
Follow me on Twitter or LinkedIn. Check out my website.
---
Be a hero! Join the elite group of supporters who ensure that stories like this can continue to be shared!
The post FluentWorlds Brings Immersive 3D Graphics To Language Training appeared first on Your Mark On The World.