Discover more from Superpowers for Good
Leadership Lessons From—And For—the World's Great Changemakers
Over 3,000 subscribers
Fast-Growing Company Increases Sustainability And Gives Back
Guest post from Tess Simon of Big Ass Fans.
As our name suggests, Big Ass Fans isn't your traditional business success story. While our quirky name understandably garners a lot of attention, the serious work we do behind the scenes has been pivotal to our sustained rapid growth – since 2009 our annual revenue has increased from $34 million to a projected $125 million in 2013.
Among the benefits of our growth is our ever-increasing ability to give back. We proudly employ the same commitment to excellence in our community involvement as we do in our everyday business practices, supporting non-profit organizations that are important to our customers and employees.
While organizations certainly benefit from direct funding, we decided our largest impact would come via donation of our biggest assets – our fans and the engineering brainpower that created them.
Much of our philanthropic outreach involves educating various student groups about the ease and effectiveness of conservation through air movement. For instance, we recently partnered with five college and university teams competing in the 2013 Solar Decathlon. Hosted every two years by the U.S. Department of Energy, the Solar Decathlon challenges students from across the world to design, build and operate solar-powered houses that are cost-effective and energy-efficient. Through the incorporation of innovative building techniques and technologies to create a fully-functioning net-zero home, students demonstrate the ease and affordability of sustainable building.
By providing our Haiku ceiling fans and expertise on air movement to teams we were able to teach these future architects, engineers and designers about the huge energy-saving benefits of using ceiling fans in conjunction with air conditioning. By extension, we helped educate the approximately 100,000 visitors in sustainable living and the significant role that air movement can play in conservation efforts. Heating and cooling comprises the largest use of energy in a home (54% on average), but incorporating gentle air movement allows thermostats to be turned up several degrees while maintaining the same level of comfort. This can result in substantial energy savings.
Empowering students and Solar Decathlon visitors with an understanding of the role their simplest actions – like flipping on a ceiling fan – can play in conservation efforts gives our donation of product and education more impact than simply cutting a check.
Our involvement with DesignBuildBLUFF serves as another example of philanthropic outreach. This unique non-profit run by the University of Utah gives architecture students the opportunity to build sustainable and environmentally-friendly homes for deserving Navajo families. In the design process, students explore alternative building methods, emphasizing sustainability while considering the unique social, cultural and environmental needs of the region.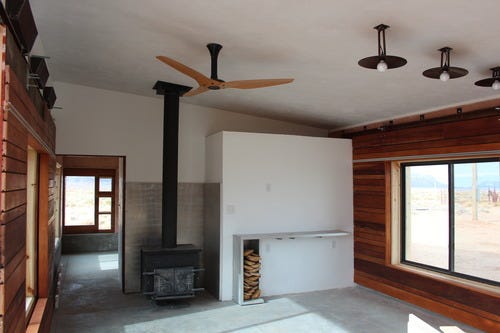 Native Americans living on or near tribal land face some of the worst housing conditions in the country, and through DesignBuildBLUFF, students make a positive impact on the Navajo community while simultaneously gaining hands-on experience. Our recurring donation of fans and resources, including education on the importance of sustainable building practices, ensures students learn a new design strategy and gain valuable experience prior to graduation.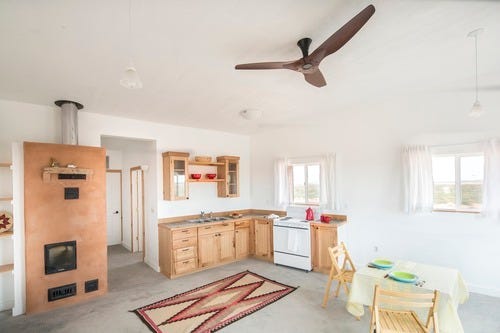 With our unique product and expertise of thermal comfort and the built environment, we've identified a way we can impact our community far beyond a single fundraising event. Instead, we're able to impact the way people live and think about the world around them.
Visit us at www.bigassfans.com/giving or follow us @BIG_ASS_FANS for our newest philanthropic efforts.
The post Fast-Growing Company Increases Sustainability And Gives Back appeared first on Your Mark On The World.