Discover more from Superpowers for Good
Leadership Lessons From—And For—the World's Great Changemakers
Over 3,000 subscribers
Experts Share Insights On Tech For Good
Download the podcast via Apple Podcasts, Google Play or Spotify.
In a series of discussions at the University of California Los Angeles Anderson School of Management, hosted by Originate and BCG Digital Ventures, experts comment on "Tomorrow's Technologies." For one on social good, I was invited to moderate. The panelists were:
Please watch or listen to the discussion.
About Margret Trilli: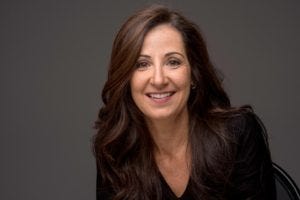 Margret Trilli CREDIT: IMPACT ASSETS
Margret's 25-year career includes executive leadership, investment and operating roles for large and small companies including Barclays Global Investors/Blackrock and Charles Schwab. Currently, Margret is the President and Chief Investment Officer of ImpactAssets where she recently led the firm through the $1B AUM milestone. ImpactAssets advises philanthropists on their impact investing across the spectrum of asset classes and impact themes. The firm specializes in helping families and foundations set impact and investment strategies and realize them through their donor-advised fund, which is the only donor-advised fund dedicated to the catalyzation of impact investing.
Margret graduated from Stanford Graduate School of Business and holds a degree in Economics from University of California Santa Barbara.
About Rebecca Masisak: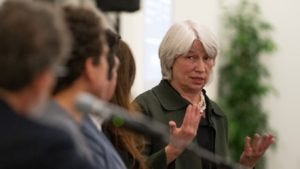 Rebecca Masisak. Credit Kit Karzen
Rebecca sets the strategic direction for TechSoup and provides executive oversight of all aspects of the organization and its global operations.
She joined TechSoup in 2001 to launch its e-commerce donation platform, moving the organization from a local Bay Area focus to a national reach. In 2006, she founded the TechSoup Global Network to scale the program's impact globally. Ms. Masisak became CEO of the organization in 2012, after having served the prior six years as co-CEO.
She previously worked as a strategy consultant with Coopers & Lybrand and in leadership roles at several Internet businesses. She holds an M.B.A. from the Columbia University Business School. Ms. Masisak was named one of the Most Influential Women of the Bay Area 2017 by San Francisco Business Times and co-leads the Bay Area Social Enterprise Leadership Forum.
About Gunnar Lovelace:
Lovelace is an active impact investor and operator focused on creating scalable examples of business as a force for good. His last company Thrive Market has competed successfully in the massive trillion dollar US grocery market against the likes of Amazon and many others, has millions of users, 700+ employees, raised over 200m and is the first ecommerce company to go zero waste from distribution center to landfill. His new company Good Money is conscious mobile banking where every customer becomes an owner over time.
About Peter Felix: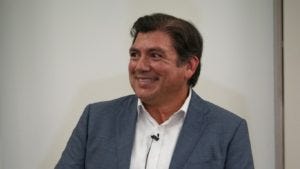 Peter Felix. Credit Kit Karzen.
Peter Felix is the Director of Inventory Control for the Los Angeles Regional Food Bank, a leading Southern California Non-Profit. He has championed the use of technology in supply chain management, finance and constituent relationship management (CRM) to effectively manage the over 85 millions pounds of food received and distributed annually to the food insecure in Los Angeles County.
About Originate:
Originate designs and builds custom software products that solve complex problems for organizations of all sizes and verticals. Originate is the behind-the-scenes innovation partner behind some of the world's most recognized blue-chip brands and transformative startups. The company works across diverse sectors including real estate, financial services, retail, consumer goods and more to turn disruptive ideas into business opportunities for clients. Headquartered in Los Angeles, Originate has global presence with offices in New York, San Francisco, Los Angeles, Newport Beach and Berlin. Visit us at www.originate.com, and follow us on Twitter, LinkedIn or Instagram.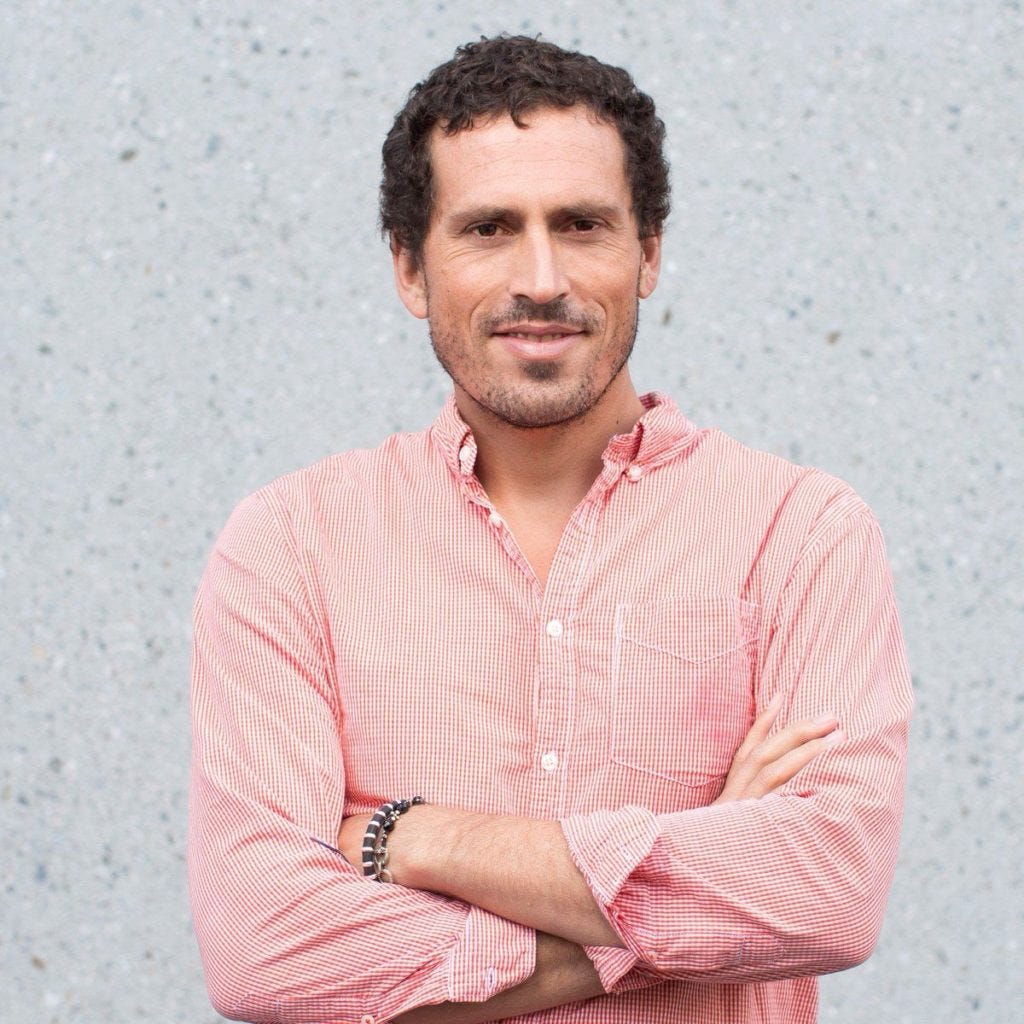 Gunnar Lovelace, Good Money CEO CREDIT: GOOD MONEY
About BCG Digital Ventures:
BCG Digital Ventures is a corporate innovation, incubation, and investment firm. They invent, launch, scale, and invest in industry-changing new businesses with the world's most influential companies. Their diverse, multidisciplinary team of entrepreneurs, operators, and investors work cross-functionally, rapidly moving from paper to product to business in less than 12 months. Founded in 2014 as a subsidiary of Boston Consulting Group, they have Innovation Centers and satellite locations in four continents and continue to expand their footprint across the globe.
About UCLA Anderson Venture Accelerator:
The UCLA Anderson Venture Accelerator is uniquely designed for UCLA startups to thrive. Boasting the breadth of expertise offered by the nation's top public university and connections to the business and Anderson alumni community, the accelerator is where companies-in-residence succeed as a result of continuous co-working and networking. Centered in Los Angeles, our location allows our companies access to the fastest growing Venture Capital market. With immersive and experiential programming and advisors provided by UCLA Anderson's Price Center for Entrepreneurship & Innovation, these startups enjoy a steady stream of insights and support to promote performance beyond projections.
---
The post Experts Share Insights On Tech For Good appeared first on Your Mark On The World.