Discover more from Superpowers for Good
Leadership Lessons From—And For—the World's Great Changemakers
Over 3,000 subscribers
Entrepreneurs And Investors Build And Discover Character With adVenturesAcademy
Download the podcast via Apple Podcasts, Google Play or Spotify.
Alissa Sears, co-founder of the adVenturesAcademy, has seen it over again: entrepreneurs and investors bond in the outdoors, in challenging circumstances, in ways they never could in the boardroom. Just as importantly, sometimes they discover that they don't want to be in business with someone when the chips are down.
Trips with Alissa's adVenturesAcademy don't just build character, they reveal character as well. For entrepreneurs looking for investors, learning who can handle challenges without flipping out is important. Vitally important. And the same is true for investors evaluating entrepreneurs—they simply can't afford to invest in an entrepreneur who will cut and run at the first sign of trouble.
adVenturesAcademy involves mostly mission-driven entrepreneurs, investors and advisors in the outdoor and natural products industries.
Trips are rigorous trips from climbing to surfing in places as varied as Ecuador, California and Colorado.
Interview with Alissa Sears, the Co-Founder of adVenturesAcademy.
The following is the pre-interview with Alissa Sears. Be sure to watch the recorded interview above.
For-profit/Nonprofit: For-profit
Revenue model: Program-based
What is the problem you solve and how do you solve it?
Building deeper, more aligned relationships between founders, investors and advisors to build more resilient growth so companies can maintain their values as they scale.
More about adVenturesAcademy:
Facebook: facebook.com/groups/adventuresacademy/
Website: www.adventures.academy
adVenturesAcademy curates meaningful relationships between founders, proven advisors and founder-focused investors in the natural products and outdoor industries through adventure and shared experiences in beautiful, wild places. We redefine due diligence by harnessing the power of adventure to deepen engagement and create lasting relationships that embolden honesty and transparency, resulting in enduring relationships, a supportive community, and growth opportunities.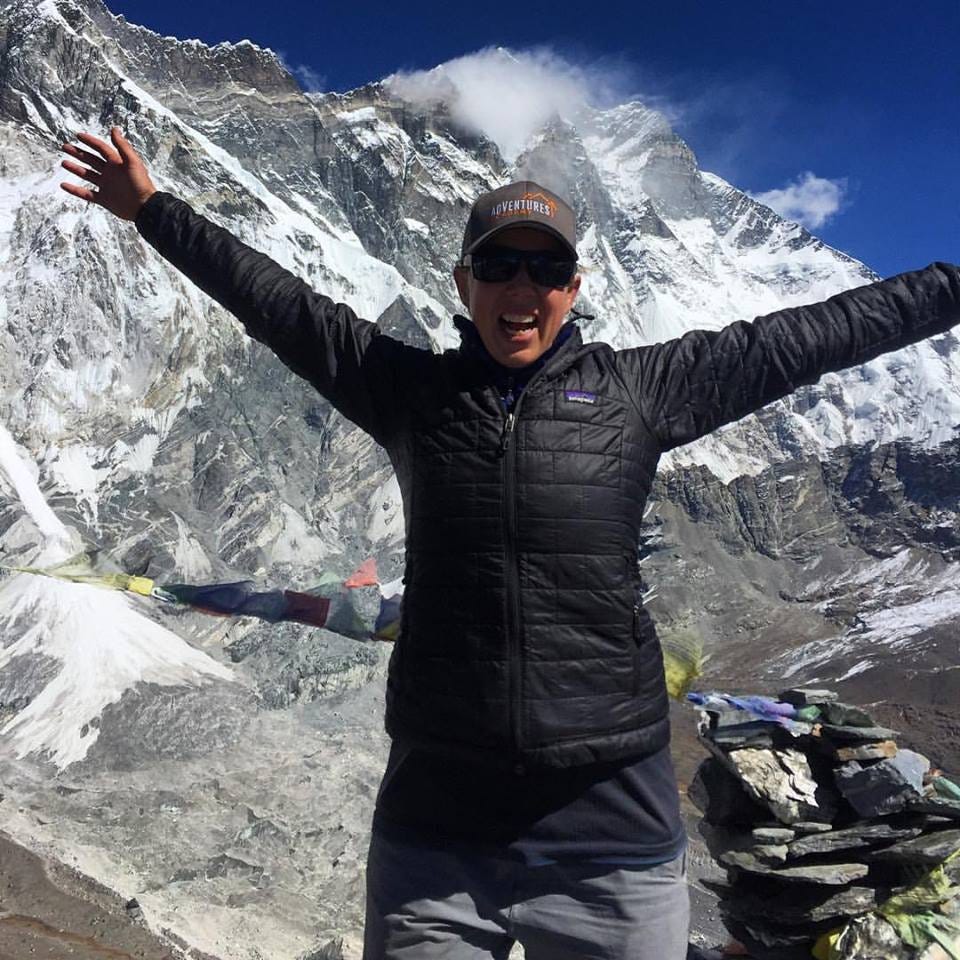 Alissa Sears. Photo Credit: adVenturesAcademy
Alissa Sears's bio:
Twitter: @AlissaSears
Linkedin: linkedin.com/in/alissasears
Instagram: @adventuresacademy
Having spent the last 15 years helping build high-growth, high impact companies, international investment summits, and beyond, Alissa co-founded adVenturesAcademy with Luis Benitez to build meaningful relationships between founders, proven advisors and founder-focused investors through shared experiences in the outdoors. From the top of Cotopaxi in Ecuador to surfing the rugged California Coastline, pitching tents at Outdoor Retailer to snowshoeing to back country huts at 11,000 feet, rescuing each other from the ocean to avalanche training, the relationships built between founders, investors and advisors at adVenturesAcademy are redefining diligence. Recognized as Forbes 25 Most Influential Kingmakers in Consumer and Retail. Pacific Coast Business Times 40 under 40.
---
The post Entrepreneurs And Investors Build And Discover Character With adVenturesAcademy appeared first on Your Mark On The World.