Discover more from Superpowers for Good
Leadership Lessons From—And For—the World's Great Changemakers
Over 4,000 subscribers
Architect Spends Life Building Community
Utah architect Soren Simonsen has spent his career using his unique skills to build his community in a multitude of ways.
Recently retired from the Salt Lake City Council, Soren now serves as the President of the Impact Hub Salt Lake and as the Executive Director of Community Studio.
Soren will also be speaking at the Social Enterprise and Crowdfunding Conference (SECFC14) on September 26, 2014 at Snowbird.
On Friday, July 18 at 6:00 Eastern, Soren will join me for a live discussion about what inspires him and why he's devoted so much of his career to building his community.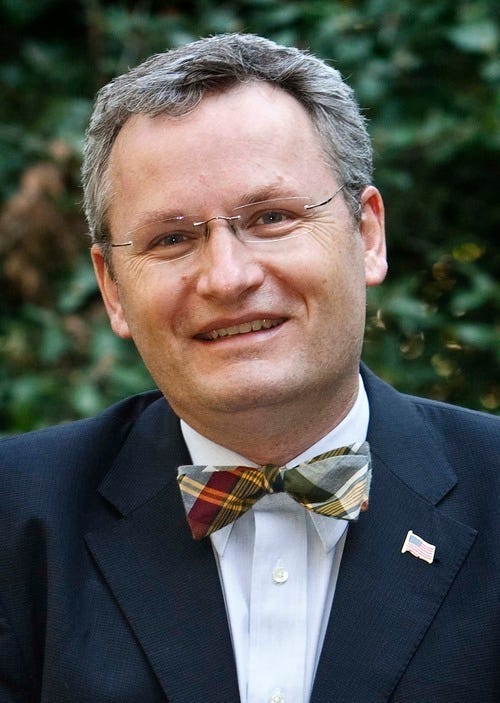 Soren's bio:
Søren Simonsen is an urban designer, architect, educator and community-builder. Over the past 25 years, including over a decade of public service as an appointed and elected official, he has focusedon creating sustainable buildings, livable cities and prosperous communities in Utah and throughout the western United States.

Søren earned a Master of Arts in Community Leadership at Westminster College in Salt Lake City, with a focus on public policy and community organizing. His research focused on urban development and sustainable resource for cities in the 21st century. He previously received a Bachelor of Architecture from the University of Texas at Austin, with an emphasis in urban development, community and regional planning, public interest design.

Søren is the Executive Director of Community Studio, and President of Impact HUB Salt Lake. He is an accomplished professional and has received broad recognition for his design, policy and advocacy work. Honors include the national AIA Young Architect Award, four Best of State Gold Medals in Community Development, and 28 projects, plans and initiatives that have received an Envision Utah Governor's Quality Growth Award. He has received numerous citations from chapters of the American Institute of Architects, American Society of Landscape Architects, American Planning Association, and U.S. Green Building Council. Over the past decade, Søren has also launched 6 non-profit organizations engaged in social entrepreneurship, art and cultural development, environmental stewardship advocacy, civic engagement, and sustainable urbanism.

Søren served on the Salt Lake City Council in from 2006 to 2014. He chaired the city council in 2012—a year that was called "dynamic" by the Salt Lake Tribune. He also previously chaired the Salt Lake Historic Landmark Commission and the Mayor's Environmental Advisory Committee. He has served on numerous local and national boards and committees for professional and community organizations, where he has been a champion for urban design, ecology and environmental stewardship, water and energy conservation, sustainable development, arts and culture, alternative transportation, public health, and human rights.
Remember to "join the cavalry" by subscribing to our content here.
The post Architect Spends Life Building Community appeared first on Your Mark On The World.