Discover more from Superpowers for Good
Leadership Lessons From—And For—the World's Great Changemakers
Over 4,000 subscribers
Anti-Trafficking Trio Share Passion For Freedom
This post was originally produced for Forbes.
Lisa Kristine inspires the world with her photography of people living in ancient and often horrific circumstances; much of her work focuses on vividly documenting slavery. In early 2012, 8-year-old Vivienne Harr saw a photo Kristine had taken of two slave children with rocks strapped to their heads, holding hands as they struggled under the weight of their backbreaking work. Vivienne was stunned to learn that nearly 30 million people are still held as slaves today and she decided to do something about it.
With the help of her father, Eric Harr, Vivienne launched a campaign to raise money to fight child slavery. Starting with a lemonade stand, her efforts grew into a social enterprise with a remarkable 5 percent of revenue going the fight. Make-a-Stand Lemonade is now available in stores. I've written about Vivienne's story before.
Free the Slaves is one of the six carefully selected organizations that Make-a-Stand supports. Executive Director Maurice Middleberg will join Kristine, Harr and me for a live discussion about how we can go about ending slavery. We'll be live on Wednesday, December 18, 2013 at 3:00 Eastern.
Tune in and listen while you work.
Kristine's web site notes, "Lisa Kristine is a San Francisco based photographer specializing in indigenous peoples and cause related photography. Best known for her evocative and saturated use of color, her fine art prints are among the most sought after and collected in her field."
Harr's success in raising money and awareness has brought her an unusual level of fame for a girl yet to notch her tenth birthday. She was recently invited to help ring the closing bell at Twitter's IPO, representing the potential for Twitter to effect good.
Free the Slaves describes its work "on the ground with liberators around the world. We do what it takes to free men, women and children and help them stay free. Basic needs for food, shelter and safety from angry slave owners must be met. Then the system that allows slavery to flourish has to be dismantled and another created by former slaves learning to live in freedom."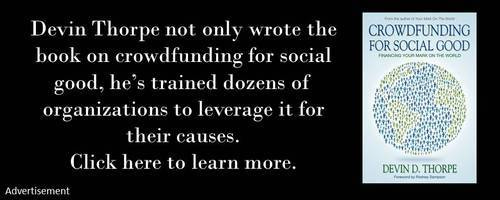 This interview is part of a series that will examine what can be accomplished in the fight to solve the world's biggest challenges within the next thirty years. The solution to every big problem also presents opportunities entrepreneurs will exploit to change the world. From this series of interviews, a book, working title: Thirty Years to Peace, will emerge.
Please help me continue this conversation below, on Twitter or on my personal website.
The post Anti-Trafficking Trio Share Passion For Freedom appeared first on Your Mark On The World.