Discover more from Superpowers for Good
Leadership Lessons From—And For—the World's Great Changemakers
Over 4,000 subscribers
A Microcosm Of Sweden's Refugee Integration Efforts In Karlskrona
This post was originally produced for Forbes.
You can download an audio podcast here or subscribe via iTunes or Google Play.
What Sweden is doing about the refugee crisis is impressive. This country of about 10 million has received more refugees in recent years than any other rich country. Still, refugees face a difficult time running the bureaucratic immigration policy gantlet and integrating fully.
Jean Pierre Candiotti, 33, an immigrant from Peru, leads the Refugees Transition Lab in the UNESCO-protected seaport town of Karlskrona with a population of about 36,000 people. Much of his effort focuses on helping refugees and other immigrants learn to become entrepreneurs.
Most of the refugees he helps are from Iraq, Afghanistan, Iran, Syria and Kuwait. "They come to find their dream life, to find a better life, to find peace," Candiotti said in an interview we conducted in his office in Karlskrona during my visit; you can watch our discussion in the video player at the top of this article.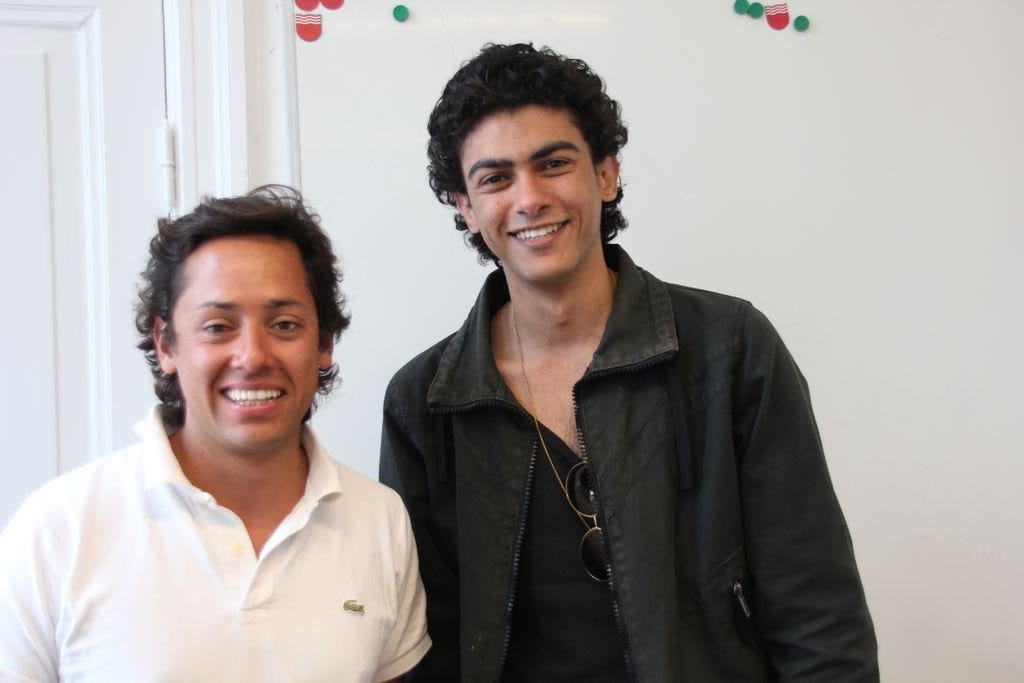 Jean Pierre Candiotti and Karam Abu Qasem CREDIT: DEVIN THORPE
Because around 15% of Sweden's population is foreign-born, Americans (where about 13.5% of the population is foreign-born) could learn something from what it is doing to help refugees integrate successfully. This article considers only one microcosm of the nationwide effort to help refugees integrate.
Karam Abu Qasem, 22, came to Sweden from Palestine. He left Gaza in 2014 due to fear of religious persecution—he is not a practicing Muslim but some in his circle in Gaza held extremist views and so were intolerant of those who were not in their view sufficiently committed. He arrived in Sweden in 2016.
In a bureaucratic response for which an asylum seeker such as Abu Qasem has little appreciation, the Swedish government recently denied his application for asylum but granted him a one-year visa. During this time, he says he will apply for a student visa in Sweden and hope to return to school.
Abu Qasem spent the 2011-12 school year in the U.S. as an exchange student living in Georgia. His English is good. Of his upbringing, he said, "My family gave me an immune injection to help me think for myself." This protected him from being drawn into the extremist community in Palestine.
Candiotti and Abu Qasem have become friends. The Peruvian immigrant, now a Swedish citizen, got to know the Palestinian asylum seeker when the latter attended an entrepreneurship course he taught through Folkuniversitetet, an open community program that provides a variety of cultural, language and basic skills courses. It funds the Refugees Transition Lab, which Candiotti runs.
Bay Area-based social entrepreneur Kevin Jones, founder of SOCAP and the Transform Series, connected with Candiotti through the network that developed around SOCAP. "I am extremely impressed with the way JP understands that he has to bring new immigrants out of their state of shock and inactivity after their trials through a playful way of imagining a future again. He does great work to prepare them to reimagine themselves as entrepreneurs in their new home."
Candiotti describes the three phases of refugee transition as:
Post-traumatic

Education

Entrepreneurship
"What I do is work with different systems," Candiotti says. "I work with politics, politicians. I work with business. I work with the refugees themselves. So, I'm the person in between. I'm the translator. I'm the one that got the trust of the refugees."
"So, what I do is I'm working on creating better conditions for them because I think that they should grow as persons, as world citizens," he says.
Follow me on Twitter or LinkedIn. Check out my website.
---
Are you part of the good crowd? Join GoodCrowd.school, school for changemakers today.
The post A Microcosm Of Sweden's Refugee Integration Efforts In Karlskrona appeared first on Your Mark On The World.