Discover more from Superpowers for Good
Leadership Lessons From—And For—the World's Great Changemakers
Over 3,000 subscribers
1%: Small Percentage, BIG Impact
This is a guest post from Geri Mitchell-Brown, Director of Corporate Social Responsibility (CSR), Rally Software
When Rally Software, a Boulder, Colorado based company that provides cloud-based solutions for managing Agile software development, received venture funding and issued stock in 2006 and 2011, the company gave 1% of shares from each round to the Community Foundation Serving Boulder County. In the event the company ever went public, the shares would be sold to benefit social impact organizations. That day came in October 2013 – to the tune of $1.38M.
For me, being new to Rally and dedicated to making us best-in-class for corporate social responsibility, it was a thrilling beginning. For employees and friends of Rally who have been connected to the company over the last ten years, it was a satisfying realization of a plan set in motion years ago. The plan to was to connect the company's financial success to giving back the community – a plan that worked out brilliantly.
About half the total amount was donated to two Community Foundation programs: the Community Trust Fund, which donates annually to nonprofit organizations that improve the quality of life in Boulder County through a competitive citizen-led review process; and the Entrepreneurs Foundation of Colorado (EFCO), of which Rally is a founding member.
The other half of the total created the Rally For Impact Foundation, our corporate social responsibility initiative with a vision to mobilize citizen engineers to solve some the world's toughest problems. By leveraging Agile software and the expertise of Rally Software users and Agile coaches, we believe we can accelerate the growth and adoption of citizen engineering projects to benefit people around the world. The Rally For Impact Foundation now has startup funds to begin investing in nonprofit organizations aligned with our purpose.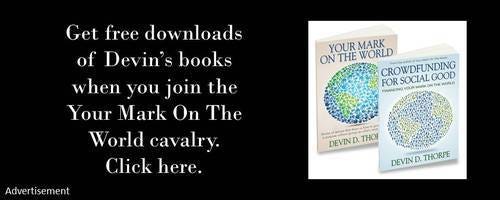 An additional – and essential – part of our BIG 1% Give Back involved Rally employees, who number over 400. We included Rallyers in two ways: by involving them in the selection of donation beneficiaries, and by asking them to volunteer their "1% time off" throughout the quarter.
An important part of our social mission is to inspire other businesses to commit their support to their communities and make a positive impact on our world. That the company set aside a portion of its founding equity to donate to local nonprofits and to fund our strategic social impact program has created an invaluable culture of giving at Rally.
To stay tuned to Rally For Impact, follow my blog or find us on Facebook or Twitter.
The post 1%: Small Percentage, BIG Impact appeared first on Your Mark On The World.